How well do you know your customers? Sure, they follow you on social media and their contact details are listed in your CRM, but how much do you actually know about them?
If you haven't yet utilized the connection between your CRM and social media management, then you're definitely not investing enough time in developing your customer relationships. And without investment, you'll never see results.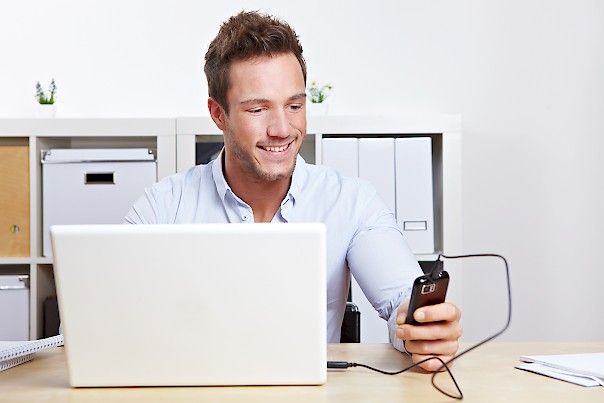 The line between customer relationship management and social media management has become increasingly blurred over the past few years and today's customers are much more likely to send a tweet than to pick up the phone. In fact, many companies have stopped listing customer service numbers on their websites at all.
Instead, their customer service teams are redirecting their focus to the 24/7 monitoring of their social media channels. After all, it's pretty crucial to be on the ball when a disgruntled customer has unleashed a 0 star review on your Facebook page for everyone to see. Not to mention the Twitter onslaught that can occur if you don't respond to a tweet within an hour – max.
As a result, Social CRM services are on the rise and businesses have started to recognize the importance of taking control over their online customer relationship management. It's absolutely essential to turn your social media presence into an asset rather than a liability, whether it's to gain valuable customer insights, drive extra traffic to your site, or simply to measure the overall sentiment of your brand.
By integrating social media with your CRM, you can develop your customer relationships on a much more personalized level and acquire data that you'd never have had access to otherwise.
If you're not sure where to start, these 10 steps will set you on your way to social CRM success.
1. Make Sure You Have The Right Platform In Place
The first thing you need to do is to select a social media management platform and it's important to select the right one for your business. This is where you'll manage your social media presence across all channels, schedule posts, and interact with customers. Don't forget to look for a platform with decent analytics capabilities too.
The platform you choose is really dependent on the size of your business and your budget, and there are a number of popular options to choose from such as Hootsuite, Buffer, and Sprout Social. Remember, this platform also needs to integrate seamlessly with your existing CRM.
2. Put The Right Resources In Place
Most company social media channels will be managed by members of the marketing team, but it's not always a great idea to have your marketing manager doubling up as a customer care agent.
Your social media channels will be bombarded with various customer queries every week and your marketing team won't always know the answers. Sure, they can try to find out – but that takes time, and your customers don't want to wait 24 hours for a reply to a tweet.
The best way to successfully manage your online customer care queries is to have a well-rounded team in place to address them. This team should include experts from both your marketing and customer care departments so that you can cover all bases and respond to all queries in a prompt and efficient manner.
3. Get Up Close And Personal
If your customers wanted to read the FAQ's they'd go to your website, so please don't simply redirect them there or copy and paste a few one-liners to answer their queries. These kinds of generic responses on social media are not going to go down well with your online audience.
It's also really important to personalize your interactions and make your customer feel valued and listened to. This can mean something as little as addressing them by their name or simply responding in a friendly tone – but it makes a massive difference to the way your brand is perceived and will help to establish a sense of community within your customer base.
4. Find Your Focus
You don't need to dedicate an equal amount of resources to every social media channel out there, and you don't need to be on every single one of them either. For example, if your business is an IT company then you probably don't need to go jumping on Pinterest anytime soon.
Find out where your customers are and focus on those platforms, even if that means simply sticking to Twitter and LinkedIn to get started. You definitely don't want to spread yourself too thin when it comes to dealing with customers on social media.
5. Start Listening
It's important to keep track of what your customers are saying about your brand if you want to stay one step ahead. This is all about putting the fire out before it starts. If your customers aren't happy with an aspect of your product or service, you can change it before it becomes a major issue.
This kind of social listening also gives you the opportunity to gain valuable insights into your customer needs and use them to improve your product or come up your next idea.
6. Segment Your Customers
You can get smart with social by further segmenting your customers into target audiences. By using lists on Twitter and groups on Facebook and LinkedIn, you can add specific customers and tailor your interactions to ensure that they're engaged.
7. Set Customer Expectations
Your customers are going to expect you to be available 24/7 on social media unless you put some expectations in place. If your team is only going to be active from 9-5 Mon-Fri then it's important to make your customers aware of that. Otherwise, you'll log in to a world of chaos come Monday morning.
A quick note on your bio with active monitoring hours and expected response times will sort this out.
8. Join The Dots
The whole premise of integrating your social with your CRM is to utilize the mountains of information available to you, so don't forget to actually do it. By doing a bit of data mining within your customer social media profiles, your marketing team can quickly identify trends within your target audience and gain some valuable intel for future campaigns.
9. Centralize All Of Your Customer Communications
There are tons of ways for your customers to get in touch with your business and it's important that you have a central hub in place to list every single one of these interactions. This will improve communication lines between departments and ensure that customer queries get solved sooner rather than later.
It's essential to make sure that every call and every email is logged on your CRM, as well as your social interactions. The last thing you want is to have an irate customer on the line who says she spoke to someone on Twitter the night before, when you have no record of what was said or who was monitoring the account that day. Sure, you can go searching for the info, but your customer won't be happy about the wait and your whole online audience will probably hear about it too.
10. Reward Your Customers
Nothing breeds loyalty like a freebie now and then. Use incentives such as discount offers, free ebooks, and promotional codes, to reward your customers. By reaching out to key influencers especially, you can start to build a real community online.
It's important to remember that your social CRM is a valuable addition to your traditional CRM system but it's definitely not designed to replace it. Integrating a social CRM will help you to convert opportunities into customers by getting to know your target audience better and getting involved in their daily conversations about your business.
How is your social CRM going for you at the moment? Whether you're a newbie or a veteran to the world of social CRM, we'd love to hear about your experiences in the comments section below.