When it comes to marketing automation systems (MAS), there are plenty of options floating around for enterprises with big budgets. Fortunately though, you don't always get what you pay for in the world of software.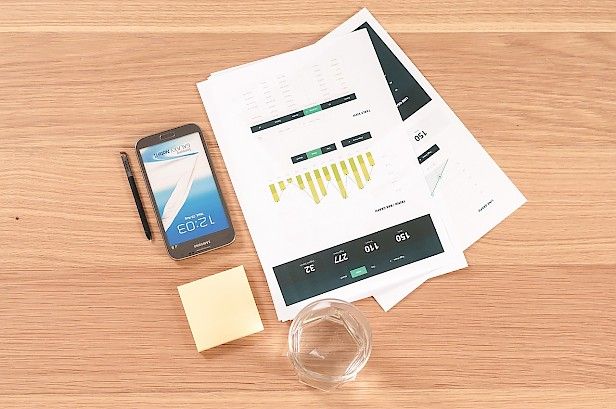 Breaking the bank for a fantastic MAS isn't a neccessity, because there are plenty of affordable and even totally free options out there — if you know where to look.
Take a look at these dozen options that are budget-friendly, user-friendly and offer features that can rival any marketing platform on the market.
1. SimplyCast
A marketing automation system rich with sophistication. Campaigns can be led even by those with minimal tech know-how.
Touted as a one-stop-shop marketing solution, SimplyCast offers personal profiles (and thus personal targeting), lead nurturing, A/B testing, API connection, a drag-and-drop interface, and much more. SimplyCast serves up a free version, while the lowest plan starts from just $499 per month.
2. Mautic
Prefer your marketing software to be open source? Look no further.
Mautic lets you decide between a free hosted account, or a downloaded version of their software which can be integrated with your existing website. In just three steps and five minutes, social media marketing becomes streamlined, leads are effortlessly tracked, and forms can be efficiently constructed, all with a MAS that's totally customizable.
3. Customer.io
With customers like Shutterstock, Shopify and The Economist, Customer.io shot to fame by sending "human" messages to customers based on their behaviour on websites and apps.
Emails are sent when they're most likely to be read, A/B testing is constant and it's all about increasing the personal touch of a brand. Customer.io has a free plan, whereas paid plans start from just $50 per month.
4. InTouch
Designed for smaller businesses, InTouch is a far cry from the gossip mag with the same name. It focuses largely on email marketing automation by utilizing web forms to snag leads.
Data mining is honed with automated follow-ups that are flawlessly timed. It's used by companies such as Silicon Beach Business Angels and LinkedIn trainers. InTouch is available for free, with packages starting from under $20 per month.
5. Sales Autopilot
It does what it says on the tin. Sales Autopilot offers a free entry kit for small businesses with five modules that include email marketing, marketing on autopilot, e-commerce, multi-channel communication, and sales.
Customers like Rackspace, Amazon Web Services and PayPal have seen the use in its more advanced packages, making Sales Autopilot a solution for those in the big leagues, too.
Learn more about Sales Autopilot.
6. Spokal
With a 14 day free trial, and a starter package at just $49 per month, Spokal is also popular with small to medium sized businesses.
This package requires a single user, and offers support for newer sites, startups and mom-and-pop joints. However, the pickings are far from slim. You'll get options like rank tracking, social media analytics and sales lead notifications along with scores of other services.
7. Nurture
Nurture aims not just to identify and engage customers, but also to actually retain them for the long haul. Hence the name.
Surveys, smart segmentation, A/B testing, personalized conversations and "human touch" features are all bundled. Plus, Nurture can be configured to give real-time alerts for different triggers. Prices begin at $95 per month.
8. Genoo
A playful name for a seriously sophisticated MAS.
Genoo has a 30-day free trial with standard plans from $199 per month. Yes, it's a little costlier than some options, but still squarely in the low-cost category. Features include specialized WordPress integration (for existing WordPress websites), landing pages, email marketing, lead capture forms, as well as lead tracking and scoring.
9. Leadsius
Another well known player in the world of marketing automation, Leadsius offers an "Always Free" option, with the next step up at $295 per month.
The platform is feature-rich thanks to complete lead management, contact databases, analytics as well as landing page and form building. Certainly a solid option for SMBs looking to get used to a proper, yet free MAS, before scaling up.
10. Azuqua
Dun and Bradstreet, along with Hewlett Packard, are already using Azuqua for their marketing automation needs.
The platform comes with a cloud-native platform that's fully integrated, and also offers solutions for professionals, enterprises and SaaS/IoT/data users. Prices are customizable yet competitive.
11. Jumplead
When you get a lead, you need to jump on it! Jumplead brings together lead tracking, email marketing, landing pages, analytics and more, all under the same roof. The platform boast a number of integration options, too.
Jumplead offers a free package called Explore, while the next step up, Solo, is just $49 per month. H Squared and Texoil are among Jumplead's clientele.
12. Infusionsoft
InfusionSoft is a big player in the MAS industry, but their Essentials Package can be used for just $199 per month.
The CRM, sales and marketing suite gives small businesses full contact management and marketing automation suitable for ambitious organizations. More than 30,000 businesses benefit from InfusionSoft, including Mint Social.
Learn more about Infusionsoft.
Marketing at a Steal
Who said marketing campaigns need monster budgets? There twelve solutions above prove that it's more about elbow grease than it is wallet size.
What are your marketing, engagement, and customer experience must-haves? Let us know in the comments below.