This year, as you may know, we decided to bring in a panel of two additional judges to add some diversity to the selection process for our Critics Choice Awards. Namely, John Coonen and Adriaan Bloem, two well respected voices within the industry. Today, I'm going to announce which Website Builder was selected by the judges to win the Critics Choice award Best Website Builder for 2013.
To begin, a little about the selection process. To make things fair, we sent a list of the various categories to each judge with no individual products listed anywhere within the document and asked them to list their top three choices for each category. They were not restricted in any way with their selections and were free to choose from any of the products on the market. We agreed that if any judges came back with the same answers in the same categories, we would automatically select that answer as the winner. This keeps the awards unbiased and makes the selection of the winner fun and fresh each year as we never know what options might be brought to the table.
Selecting a winner is never an easy task but part of the process involves analyzing the following key areas of the various website builders to assess which one we feel best represents a well rounded and solid solution for you. Those areas may include:
User interface – How easy is it to use, how visually appealing.
Value – Is the cost reasonable for what you receive in return.
Functionality – What type of functionality is built into the system.
This year, the website builder that we feel is most deserving of the Critic's Choice Award for Best Website Builder for 2013 is…
Squarespace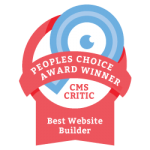 Why Squarespace?
Without a doubt, Squarespace has been one of the most innovative website builders to come along in a long time. This year, they added an amazing eCommerce component to their platform which made Squarespace an even more powerful contender in the Website Builder market. (Check out our Squarespace Review to learn more about that release.)
With a clean, minimalist interface one of a kind interface that offers both power and simplicity, it's hard to beat. Squarespace offers incredible value of what it brings to the table with pricing ranging between $8 – $24 / month (within the U.S). With a host of features including beautiful integrated analytics, a solid eCommerce platform for those wanting to build up a shop and a full array of beautiful templates, you can't go wrong with this website builder.
The Interface: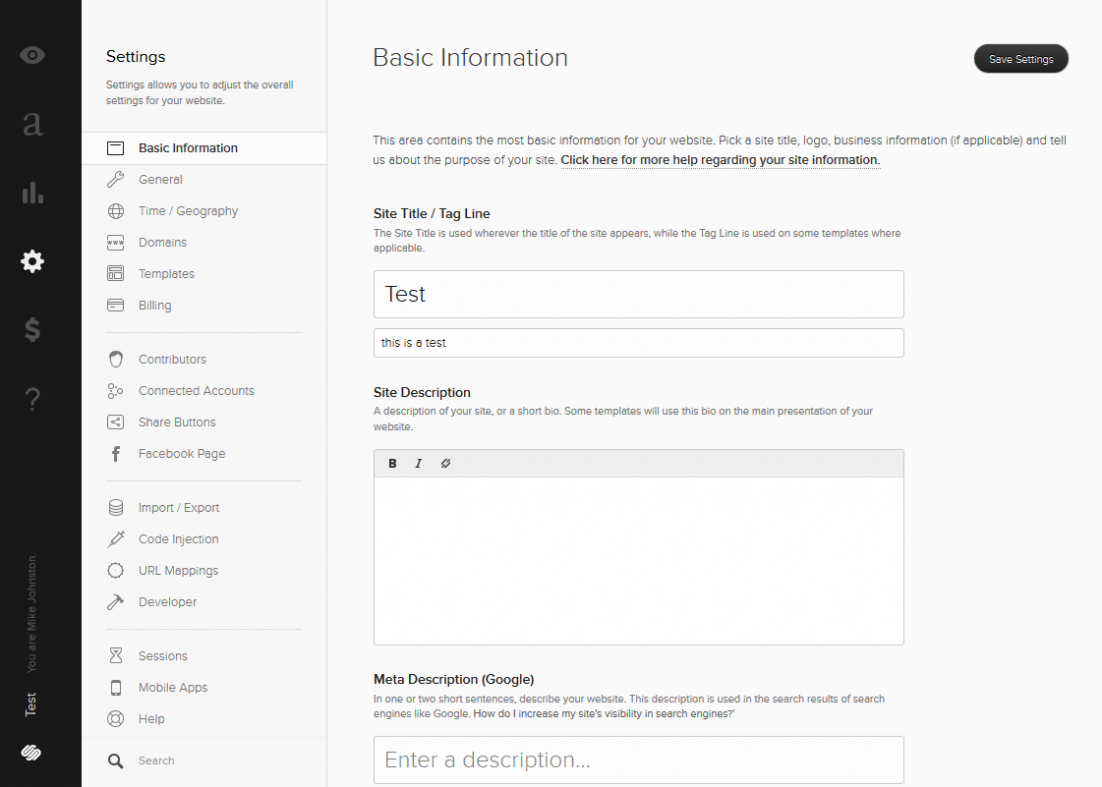 A Couple of their templates: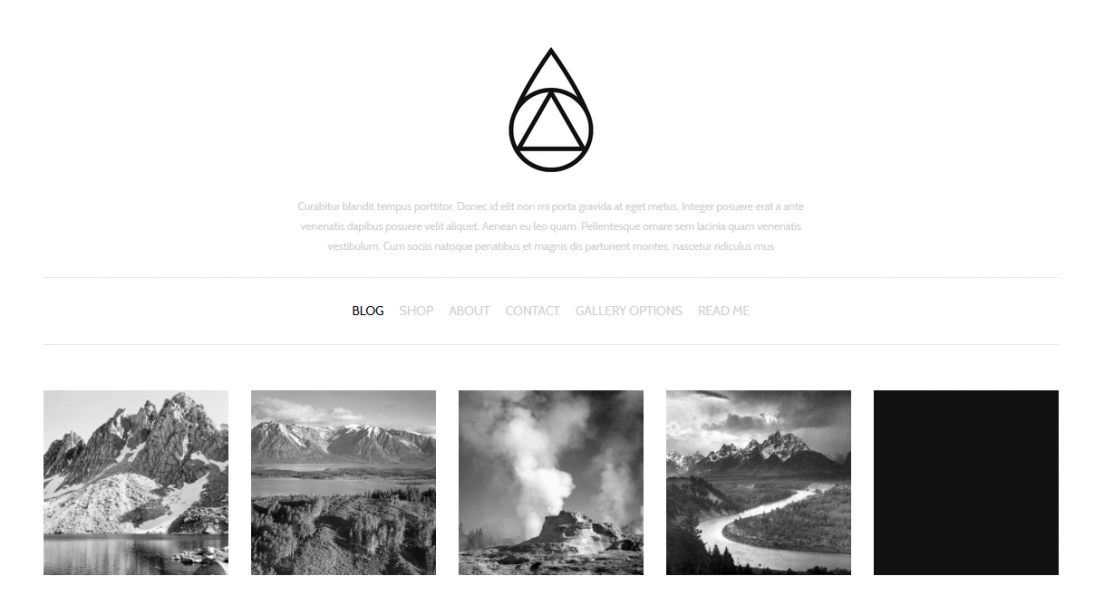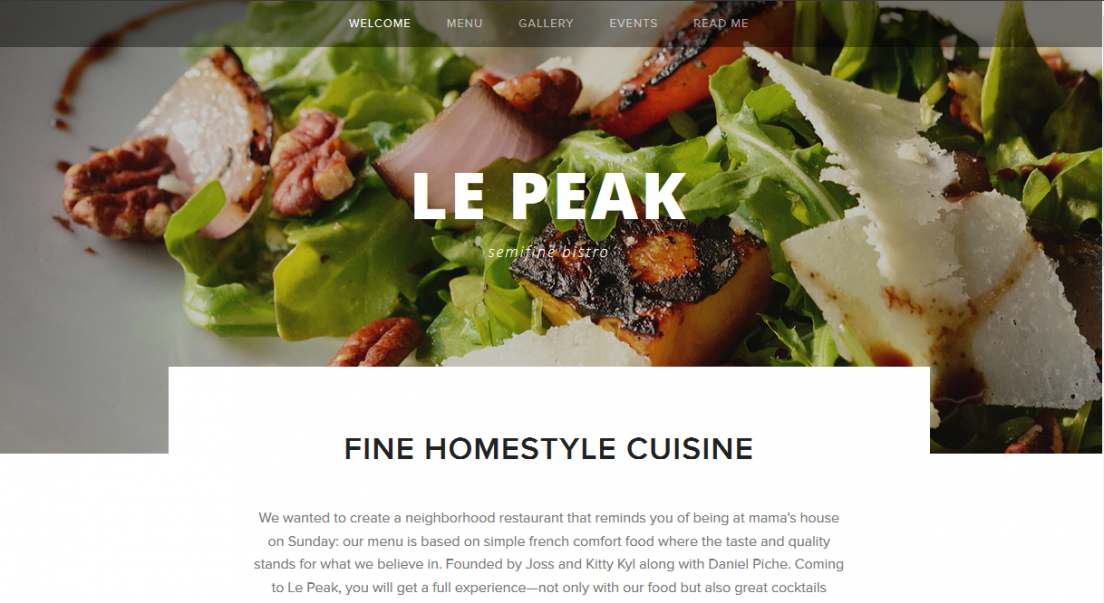 What I personally find is a good sign is when they are so confident that you'll love their product that they are willing to offer a free trial of the product with no credit card. That means, you can test it out and if you love it like we do, you can stick with it and pay monthly but if you decide it's not right for you, you can walk away without having spent a cent. I think it's great when companies offer this to potential clients (and a lot of them do).
If you haven't tried Squarespace yet, we encourage you to do so. You can do so here: Squarespace.
Congratulations to Squarespace on their win. We look forward to much more amazing things in the years to come.