I recently compiled a list of the Top 10 CRM Systems suitable for enterprises, but many small businesses and entrepreneurs require something a little more simple, and a little less expensive.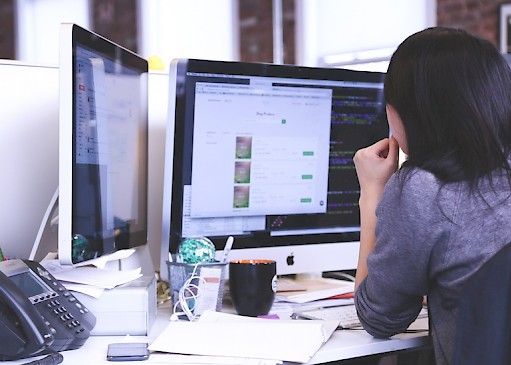 Such companies don't have the time or resources to commit to a larger CRM process – and there's nothing wrong with that.
Self Hosted vs Hosted: The Fork in The Road
Businesses essentially have two options when it comes to cutting costs with their choice of CRM.
If you go for something self hosted, that will involve you downloading the product (usually for free), leaving you with a 'free for life' kind of deal. However, you'll need someone with a bit of technical know-how to get you set up.
The alternative 'freemium' hosted CRM systems can be set up in minutes online, which may seem like the easier option for some. These CRM systems also won't charge you a dollar until your business starts taking off and you need a more comprehensive package. Sounds like fair deal, right?
Let's take a look at the options which I feel are best suited to the average startup or small business, all of which are online based.
1. SuiteCRM
Suite CRM is a free and open sourced system which is based on SugarCRM. It provides users with an experience to rival SugarCRM – by offering similar sales, marketing, and service tools to its premium counterpart.
The add-on modules for workflow and reporting also cement its position on this list. And if you don't have the time to spend customizing it yourself, there's also an on-demand option available to do that for you – from just $10 per user, per month.
Find out more about SuiteCRM here.
2. Really Simple Systems
Well, the clue is in the name with this one. Really Simple Systems is really simple to use. It's definitely not the most feature-packed CRM, but if you don't need the extras then why pay for them? The design is easy to navigate, fully responsive, and quite linear in its approach.
Really Simple Systems offers 3 modules in sales, marketing, service, and support. The home screen is easily customized, provides a summary of live tasks and opportunities, and also displays a sales funnel which illustrates all lead conversions. The two users system is free for up to 100 business accounts, and if you wish to add more users or features – prices start as low as $8 per user, per month.
Find out more about Really Simple Systems here.
3. FreeCRM
The free version of FreeCRM is pretty impressive – with an allowance for up to 100 users and all basic features. But this is only available for one year. After the year is up, you'll have to upgrade to CRMPRO and pay $24.95 per user, per month.
FreeCRM is a web based system so it's pretty easy to use, which is something you'll be grateful for when you realise there's no technical support available! That said, the upgraded version is still one of the most affordable CRM apps around and it's well worth checking out.
Find out more about FreeCRM here.
4. Odoo
Odoo offers much more than your standard CRM, and it might be just the 'all on one' solution your business needs. Odoo is a free open sourced platform that offers pretty much every kind of app your business could ask for.
This CRM connects your contacts with their social network info and allows you to track those leads right to conversion. The tailored charts and reporting functions will also keep track of your team's performance overall. The real benefit of Odoo is that you can bring customers from Step 1 of the sales process all the way through to the close – and all in the one app.
Find out more about Odoo here.
5. Zurmo
Zurmo is on a mission to gamify the CRM business. This open source CRM allows companies to reward employees based on their performance by offering rewards for achieving set targets. It also has all of the standard offerings from a CRM, such as workflows, marketing automation, workflows, and reports.
Zurmo also provides a live demo option, which gives users the chance to test it out before installing it. For users who don't want the hassle of self-installation, Zurmo also offers a hosted version starting at $35 per user, per month.
Find out more about Zurmo here.
6. Bitrix24
Bitrix24 is an easy to use CRM System with a wide range of features available and it's perfect for small companies. It offers all the basic features a small business might need, such as a virtual call center, email marketing, and invoice management. If you want to access it on the go, it's also available on iOS and Android.
Bitrix24 will let you manage up to 12 users for free and throw in 5GB of storage to top it off – which sounds like a pretty good deal. You can also upgrade to unlimited users and 50GB of storage for just $99.
Find out more about Bitrix24 here.
7. SpreadsheetCRM
SpreadsheetCRM is a free template that runs on Google Drive and is designed to help small businesses to manage their sales and leads efficiently. It's one of the least complicated CRM practices on the market, and it allows businesses to focus on selling rather than getting to grips with a new CRM process.
To sign up, users simply have to fill out the form to get access to the Beta Spreadsheet in Google Docs, then add the file, and share it with members of the team.
SpreadsheetCRM also runs in tandem with ToutApp – a tool which can track and add analytics reports to your Gmail or Outlook account. Prices for ToutApp start at just $30 a month.
Find out more about SpreadsheetCRM here.
Customer Relationship Management: More Accessible Than Ever
As I mentioned previously, it's imperative for small business owners and entrepreneurs to save time and money where possible – and with these free CRMs, it's very possible.
In fact, it's safe to say that customer relationship management has never before been so accessible.
What CRM system makes customer relationship management easier for your business? Let us know in the comments below.