Since its launch in 2005, Google Analytics has been the 'go-to' analytics tool for most online businesses – it seems like everyone is using it or has used it.
Google Analytics is easy to access and it's free, making it one of the most popular analytics tools on the market, but does that mean it's right for your business?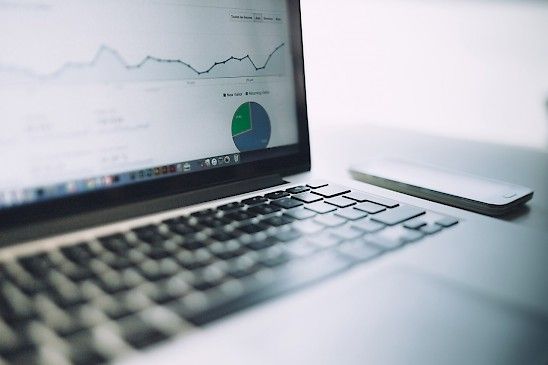 Well, that's the thing – it may not be. There are lots of alternative options out there and it's worth doing a bit of research to see if any of these are a better fit for your business.
I've put together a few of the most popular choices on the market to narrow down your search.
1. Kissmetrics
Kissmetrics is one of the more popular alternatives to Google Analytics and it has gained definite approval from the online community.
Kissmetrics is 'people based' and it differs from GA by focusing more on customer retention and actionable metrics, rather than cold, hard data. Kissmetrics will find out where your customers are coming from, how they got to your site, and what journey they took to the checkout. If they didn't check out, Kissmetrics will identify the obstacles that got in their way.
With this knowledge, you can increase your sales by improving the customer journey – from the moment they 'check in' to your site, right to the moment they 'check out' with your product/service. Kissmetrics price plans range from $200 for the starter package to $2000 for the pro deal. And if that seems a pricey for your budget, you can also sign up for a free trial and 'try before you buy'.
Find out more about Kissmetrics here.
2. Clicky
Clicky is one of the most cost effective premium options on the market, with prices starting at $0 per month. It's a little basic in comparison to GA in terms of data monitoring, but it provides easily accessible information with no learning curve involved.
There's a little irony in the name too, because Clicky is much easier to navigate than some of its competitors – you can get a lot more done in a lot less clicks! Clicky takes a different view on bounce rates to many other analytics providers and it doesn't see a 5 minute viewing time on one page as a bounce. A bounce will only be registered if the visitor spends less than 30 seconds on that one page. This makes a lot of sense for websites that promote short articles which most users will click in and out of quickly.
All of the data is up to date and in real time, so you'll always have a complete view of what's happening on your site. Clicky offers a free option to start off with, but if your site starts bringing in over 3,000 visitors a day then you'll have to upgrade your account. That said, paid options start at $9.99 for up to 30,000 annual visitors, so it's still a very inexpensive option.
Find out more about Clicky here.
3. Mint
Mint is a tracking tool with a sophisticated design that's both premium and affordable.
This tracking tool will help you to identify where the most interest is being generated in your site. An at-a-glance view will show you the visitor count, top referring websites, most popular pages, and the most popular search terms for your site. However, it doesn't track some of the usual stats such as bounce rates or time on site.
Although it's a little lacking in the features department, Mint offers businesses unlimited site tracking and an extensive plug-in option (peppers) for added functionality. Prices start at $30 per single site.
Find out more about Mint here.
4. GoSquared
The GoSquared dashboard is made up of 3 categories: live stats, ecommerce data, and historical data.
GoSquared focuses on real time stats and identifying trends. The initial overview will show you the number of current site visitors, most popular content, top traffic sources, visitor geo locations, and more.
You can also view daily, weekly, and monthly comparisons of historical data on the 'trends' board. GoSquared offer a 'Free Tier' package for entrepreneurs, which has a limit of up to 100 people and 1,000 data points. After this, price plans start at $18 per month for 100,000 data points.
Find out more about GoSquared here.
5. Heap
Heap is designed with the user in mind and it's a great option for users who aren't very tech savvy. The simple point and click interface makes it easy for anyone on the team to monitor your website data.
This tool is set up to automatically capture everything, and it then shows users how to design their own reports based on their individual business requirements. Heap also charges per visit instead of per data point, which differentiates it from a lot of its competitors. The free plan allows for up to 5,000 sessions per month and the startup option costs $99 per month for 25,000 sessions.
However, you can also upgrade to the startup plan for free – by simply joining the Heap Badge Program and adding the badge code to your website.
Find out more about Heap here.
6. StatCounter
StatCounter is has been around for a while and it's a bit of a veteran in analytics game. It doesn't have the prettiest interface but it does have all of the basics that you need in an analytics tool – and it's free. StatCounter provides pretty general reports, including stats such as customer visits, visitor paths, popular pages, and keywords.
Whilst it doesn't provide a drilled down data overview, it offers more than enough information to get a good picture of your website activity without much hassle. StatCounter is a decent option for anyone who wants to dip their toes into the world of analytics.
Find out more about Statcounter here.
7. Hootsuite
Hootsuite is well known for its social media management tool, but did you know that it also offers a great analytics package? Hootsuite acquired uberVU in 2014 to expand its services and the new analytics tool has become popular with regular users.
Hootsuite offers unlimited real time alerts and customized reports, making it a great option for any business that generates most of its traffic via social media. The increased functionality allows businesses to monitor the way the customers find them via social media, which helps businesses to target their advertising to the correct audience. Pricing isn't listed on the website, but you can contact them directly for a custom quote.
Find out more about Hootsuite analytics here.
8. OpenWeb Analytics
OpenWeb is free, open source, and easy to set up. The interface is quite similar to the old Google Analytics style in terms of color scheme and layout, so if you've been using GA for a while it may feel familiar.
Although it's free, OpenWeb offers a variety of features including goal tracking, heatmaps, and mouse tracking. There are also a great range of statistics available such as browser type, top pages, search terms, geo-location and search engines. OpenWeb also offers some great visual graphs to represent various statistics.
Find out more about OpenWeb Analytics here.
Decision Time
As you can see, there are a variety of analytics tools on the market right now opposing Googla Analytics, and it's essential to choose the one that's most suited to your own business. So make use of the free trials where you can, and choose wisely!
Have any of these analytics tools captured your interest? Do you have a recommendation of your own to pass on? Why not let us know in the comments below.