Open Source software, by definition, is freely available to the public. Anybody and everbody can use it, add to it and create extensions for it.
In contrast, closed source, or proprietary software, is a model that restricts public access to the source code of the product in question. Only the owners of the software can tinker with it.
Both of these models are well represented within the CMS industry and beyond, and both have their merits. Unsurprisingly though, the world of open source is the busier one, with the public contributing to it as much as any one company could ever imagine.
And yet, PrestaShop – one of the world's most popular eCommerce solutions – has played an interesting and notable role in the open source eCommerce industry.
Here's a look at what they've done to further the open source cause.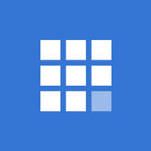 Community Service
Since its launch in 2007, PrestaShop has grown into one of the world's most popular eCommerc solutions, powering over 200,000 online stores world-wide. How, you ask? The PrestaShop team probably said it best:
"Each merchant and community member carries out projects large and small that contribute to not only their personal growth, but also the growth of PrestaShop. We continue to work hand-in-hand with the community and are passionate about creating features, modules, and templates according to their needs. The success of our software is thanks to countless hours by numerous contributors from around the world."
That same community, which is reportedly 700,000 strong, along with PrestaShop's own contributions, has come together to make PrestaShop what it is. Together, they improve their software, fix bugs, create extensions, build themes and so forth.
Plus, PrestaShop's community have their own headquarters, otherwise known as the PrestaShop forums. With over 620,000 registered members, the forum is a multi-lingual hive of all things PrestaShop. In essence then, they have fostered an eCommerce-focused open source community within the larger open source community.
It would be appropriate to say that PrestaShop's inclusion in two categories for the People's Choice CMS Awards 2014, is thanks to their hardworking community.
An Oncoming Cloud
There's a cloud coming, but it's not dark and gloomy. Quite the contraary, actually.
Recently, PrestaShop announced PrestaShop Cloud. It has everything PrestaShop users have come to know and love, but it's hosted entirely in the cloud. For free.
That's right. PrestaShop are on the brink of delivering a world class free, open source and cloud hosted eCommerce solution.
PrestaShop Cloud is currently still in closed beta, and everybody has been invited to sign up for their chance to test it out before its official launch.
A hosted version of PrestaShop is no minor step. It's a chance to bring the open source project even closer to those aspiring online merchants who simply don't know how or where to begin their journey. Once again, it;s a service to the community, and a massive one at that.
So, with a thriving open source centric community, and a fully cloud hosted solution on the horizon, it's fair to say that PrestaShop is doing a fine job of flying the open source flag for the eCommerce industry.