Open Source CMS are extremely popular choices for many users. With huge communities and plenty of support from developers around the world, they are a great choice for those looking to learn content management systems or to contribute as developers. This year, we had three very popular CMS competing for the Best Open Source CMS award; MODx, Concrete5 and Django CMS.
Of course, only one can win and it's with great pleasure that I announce that the winner (by a significant margin of several hundred votes over the competition) is…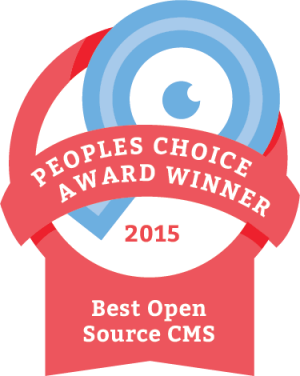 Congratulations to the developers and community that supported Django CMS on their win. For those of you who have never had a chance to try Django, there's never a better time than the present. Head on over to their website and give them a whirl, you might just find yourself a new favorite!
Their website: Django CMS