More and more photographers are using the web as a showcase for their work and, as a result, there have been numerous products released to make this easier. Today, we're going to announce which of these products you selected as the winner of the 2015 Award for Best CMS for Photographers. This year, the competition was between Format, Weebly and Zenfolio but, of course, only one product can be crowned winner.
It's with great pleasure that I announce the winner of the 2015 Best CMS for Photographers award is…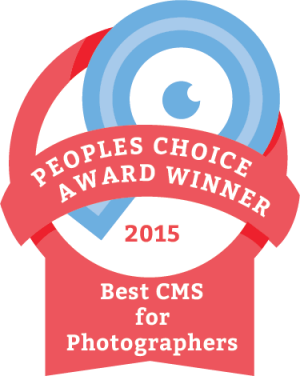 Congratulations to the team at Format for all of their hard work. It's clear you've made an excellent product that's garnered the attention of our readers. Format has an amazing interface that integrates everything you need for your website from blogging to portfolios to any layout you could want. Check it out today, they have a 14 day free trial (no CC required) that you can use to see if it's the right fit for you.
Check them out at Format.com