Bigcommerce, one of the world's most successful eCommerce platforms, has named former HomeAway and PayPal executive Brent Bellm as their new Chief Executive Officer.

The eCommerce platform has grown impressively in recent years, and now powers almost 100,000 stores across the world. Brands like Samsung, Marvel and Ubisoft also make use of Bigcommerce.
That growth was recognized by CMS Critic in the 2014 CMS Awards, where Bigcommerce was crowned winner of the Critic's Choice for Best Enterprise eCommerce Solution for SMB.
Here's a look at the company's latest and most significant recruit.
"A Strong Backbone"
Bigcommerce have said that they, "sought a leader whose backbone is strong, but whose ultimate goal is employee and customer success."
For them, they have found such a leader in Brent Bellm.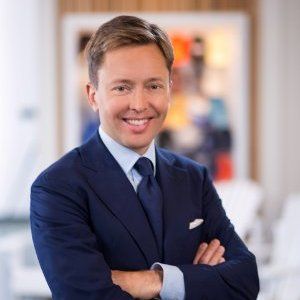 The executive was formerly the President and CCO of HomeAway Inc, as well as the VP of Global Product and CEO of Europe at PayPal. An illustrious professional history by anyone's standards.
Here's what the new Bigcommerce CEO had to say upon his appointment:
"In just six years, Bigcommerce has grown from a small, relatively unknown company to a recognized leader and disrupting force in commerce.

I have been serving offline and online retailers, with a focus on small- and mid-sized ones, for 20 years. Bigcommerce is the right platform at the right time and place to power these merchants and drive business results."
Bigcommerce have also conducted a light hearted interview with their new CEO on their blog, which is well worth reading if you want a better feel for exactly who Brent Bellm is.
To find out more about Brent Bellm's appointment, or to get started with your own store, check out the Bigcommerce website.
Plus, you can explore more of Bigcommerce through our CMS Directory.