Advertising on social media is a great way to attract traffic. In recognition of this, Bigcommerce has released a new app to enable US users to leverage Facebook and Twitter ads far easier than ever before.

With the announcement of Product Ads, which comes thanks to a partnership with Boostable, users will have their ads automatically optimized for the highest ROI.
Increased ROI, Decreased Costs & Detailed Reporting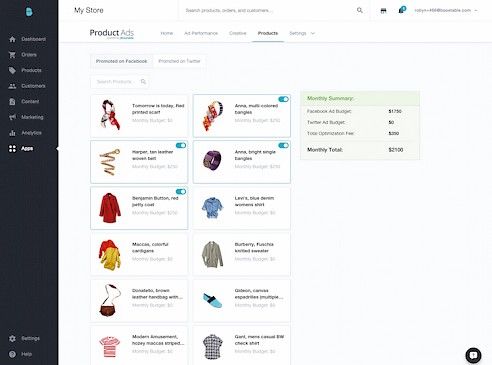 Here are some of the benefits of this new app, outlined by Bigcommerce:
Increased ROI through automatic optimization that continually improves targeting
Decreased costs with affordable, transparent pricing and no monthly fees
Detailed reporting that shows sales, orders, reach and clicks for each of your ads
To set up product ads, user will need to download the app, and then follow the instructions below from their Bigcommerce control panel:
Select your advertising networks and choose the products you'd like to promote
We'll automatically create ads using your product names, descriptions and photos
Edit anything you'd like, then submit
Once approved by the network, your ads will start running immediately
It seems like a pretty straightforward feature, and will certainly save users time when it comes to spreading the word on social media.
For now, the app is available to US users only, and covers Facebook and Twitter. However, Bigcommerce have announced plans for an international release, as well as additional social media platforms.
The app can be downloaded from the Bigcommerce Marketplace.
For more information on this release, check out the Bigcommerce blog.
Additionally, be sure to explore more of Bigcommerce through our CMS Directory.