"Finally!", will be the word on the lips of most Pinterest users this week. Buyable Pins are now becoming a reality, with Shopify becoming the first avenue for small and medium-sized businesses to sell using Buyable Pins on Pinterest.
Shopify is one of the world's leading eCommerce solutions, powering thousands of online stores across the world. The platform is known for its excellent level of integration with a wide range of popular third-party apps and platforms — which now includes Pinterest.
Here's how Shopify users can now profit from Pinterest.
Blue Means Buy
As Pinterest announced, Buyable Pins will start appearing across desktop, iOS and Android devices within coming weeks. To spot them, just look out for Blue.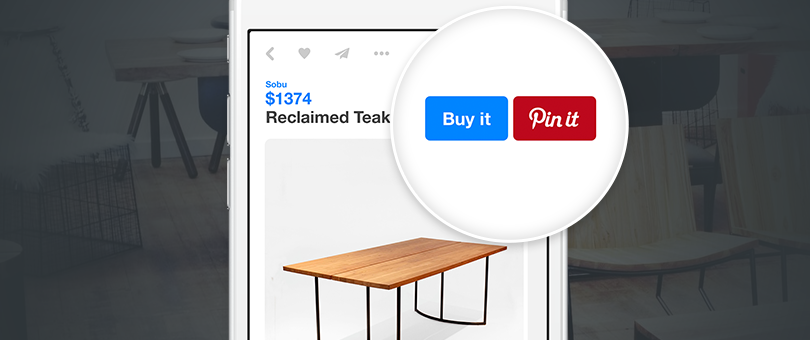 The Blue "Buy it" button lets consumers checkout and pay for products they discover on Pinterest. Currently, Apple Pay and credit cards make up the only two payment gateways.
To sell products on Pinterest as a Shopify users, all you need to do is add the new Pinterest sales channel to your Shopify account. This will automatically enable Buyable Pins for all of your products found on Pinterest. All of your Pinterest orders, products and customers will automatically be synchronized with Shopify, just like any other sales channel.
Also, there's no additional cost to list or sell products using this new Shopify channel.
The setup process sounds very Shopify-like, by being remarkably simple.
To find out more about this new Shopify and Pinterest feature, check out Shopify's blog coverage.
Also, be sure to explore more of Shopify via our CMS Directory.