Cascade Server version 7.12 is now available for download.
Cascade Server is a Java-based "push" CMS that can either be installed locally or hosted in the cloud by Hannon Hill – the company behind Cascade Server.
Version 7.12 of Cascade Server is another step taken by Hannon Hill to, "improve the user experience". They have focused on content reporting and content authoring by adding improvements to the draft and editing interfaces. Let's take a deeper look at what's new.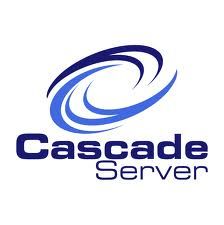 UI Tweaks, Link Checkers & More
Cascade Server 7.12 features a brand new site-wide broken link report. We all know that keeping up with the quality of your site's internal and external links is no easy undertaking, but it's an essential part of maintaining a high caliber website. This feature will regularly scan your site for both internal and external links, allowing users to find and fix these links before they ever go live.
This new feature will check all publishable Pages and Files in the system for broken links on a daily schedule. Any broken links encountered are stored in the database as a report which can be viewed on the Link Checker dashboard. Accompanying the Broken Link Report is the new Link Checker Summary dashboard widget, which provides a summary of the status of broken links on the current site.
Below are some more notable features from version 7.12:
Improvements to the Editing and Drafting UI. We've revamped the drafting experience to be more seamless and less obtrusive.
Stale Content Filtering. You can filter down your Stale Content Dashboard and see only what you want to see.
Improved support for inserting and link-checking scheme-relative links. This will allow you to keep up with the trend towards more HTTPS-enabled sites and a secure web.
The Hannon Hill team will be releasing a series of informative blog posts to give users more details about the major improvements in 7.12, but you can also learn about the new features in the  7.12 Release Notes and by checking out the  7.12 Press Release.
You can download Cascade Server 7.12 right here.
To find out more about Cascade Server, visit their website.
Also, be sure to check out Cascade Server via our CMS Directory.