Progress, the company behind the enterprise-grade CMS Sitefinity, has been working away at their award-winning software ever since they purchased it as part of Telerik for over $260M back in 2014.
They united Sitefinity CMS and the Telerk Digital Experience Cloud, helped churn out a range of new features over the last year or so, and have of course injected extra funds into the operation.
Recently, I got a chance to chat with Tom Berger, Progress' VP of Digital Marketing.
Who is Tom Berger?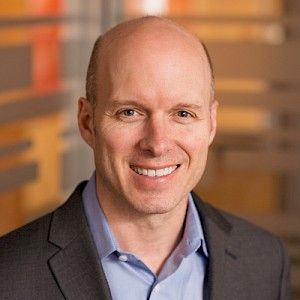 Tom's primary goal as a senior level digital marketing professional is to develop core inbound digital marketing strategies which drive a high volume of qualified sales leads by increasing engagement and optimizing conversion opportunities.
Tom has proven experience in building the teams, infrastructure and methodologies that are needed to lead a successful digital marketing organization while at the same time ensuring all activities are rooted in one core principle – a positive brand experience for customers.
You can learn more about Tom Berger on his LinkedIn page.
The Interview
KI: What do you deem to be the biggest obstacle facing enterprise-level marketers at the moment?
TB: Marketers are faced with a landscape that is changing more rapidly then it ever has before. New devices, new channels and new tactics are emerging almost daily. Figuring out how to compete for a user's attention when it's so fragmented is extremely challenging.
Given this, marketers need to transition from the notion of developing single experiences—such as a website or campaign—to thinking about creating holistic experiences. These holistic experiences include websites, web apps and mobile apps across many synchronized touchpoints or channels.
Additionally, marketers need access to actionable customer insights so they are not paralyzed by disparate data. Investing in a platform with a clear path to achieve this will be a priority for many marketers.
KI: Many software vendors are – for better or worse – blurring the lines between CMS. CRM, analytics, and marketing by attempting to combine the best bits of all four into one platform. As time goes on, do you think we'll see more vendors trying to build this all-in-one super software?
TB: Combining complimentary technologies into a single platform will continue to be a trend. Obviously this works best when the technologies share common objectives. The Swiss Army Knife is a great invention, but it's not a useful tool for a carpenter building a fine piece of furniture. Putting these tools together actually diminishes their individual functionality rather than strengthening it. Seriously, what could that tiny saw be used for?
Contrary to the Swiss Army Knife, DigitalFactory is a platform comprised of multiple products that all fundamentally share the same common objective of building and delivering engaging customer experiences. Each solution individually is best-in-class, but when integrated as a platform, they become more powerful because the purpose and functionality of each is enhanced.
For marketers considering "all-in-one" software, it shouldn't be about checking off functionality boxes. It's more about understanding if the benefits of the combined products in a single platform are strengthened or compromised.
KI: How "big" should a company be before it considers adopting marketing software? Should smaller companies stick to free solutions, or is the investment always worth it?
TB: Investment in marketing software is always worth it if it meets the following conditions:
Clearly defined the business need,

Ensure the software will grow with your business

Engage and educate the proper team to maximize the software's return on the investment
Whether you are a small business or a large enterprise, the software is only as good as the team using it. For example, your sales numbers will not magically go up just because you purchased a CRM.
The nice thing is that, today, many marketing solutions are SaaS-based, do not require huge investments and can grow with you. A business may just need a website today, yet realize they will need mobile and web apps in the future to stay competitive. So it's best to ensure the software chosen can support you both now and in the future.
KI: Can you tell us a little more about DigitalFactory? How will Sitefinity customers benefit?
TB: Developing a few websites or mobile apps is not a tremendous burden for most companies today, especially when using our developer tools or Sitefinity. The challenge comes when enterprises need to do this at scale with the same efficiency, speed, governance and security without neglecting the customer experience. DigitalFactory is a cloud-based platform that provides management of content, code, websites and mobile apps combined with advanced customer analytics for delivering optimal experience at scale.
Sitefinity customers are already successful in creating engaging and personalized websites. DigitalFactory extends this to the creation, management and governance of all digital properties. What were traditionally web content marketing efforts can now include content driven mobile app experiences as well. Teams can now easily reuse code, components and content across multiple sites.
KI: Other than DigitalFactory, what else can Sitefinity customers expect in the months and years to come?
TB: Progress is very committed to Sitefinity CMS. The technology itself today allows us to innovate quicker than ever, and we can't wait to show what we are currently working on behind the scenes. For example, we are continually making improvements to our already award-winning User Interface. With it, we are not just allowing users to learn the system well quickly, but also speed up their day-to-day operations. Productivity and speed are deeply involved in the design thinking for out new user interface and backend that we are going to show soon.
Also, it's important that, as the software and ecosystem mature, the number of all third party applications to which the WCMs must connect today constantly increases. The information required by users to get their jobs done is in almost always disperse and living in multiple systems. With Sitefinity, we want to contextualize the most important information and only the one that makes sense. Users should not waste time digging into multiple systems to get critical business insights. With the Sitefinity Digital Experience Cloud business will have real-time access to the right data and analytics.
Last but not least, as the WCM is always strategic choice of every company (believe it or not), Sitefinity and DEC will even be more adaptable to changing business requirements and teams, operating the web sites. Users can expect much more agile workflow systems. For system administrators and technical decision makers, Sitefinity will offer some great and new hosting and storage options, all made possible with the most recent technology advancements.
To find out more about Sitefinity, check out their website.