While COVID-19 continues to impact markets globally, the CMS world has been on a binge of buying, partnering, and releasing new features.
In case you've been distracted over the last few weeks by a chaotic news cycle and a U.S. presidential election, here's a quick recap of what's been happening in the content management and digital experience world.
Hyland Completes Acquisition of Alfresco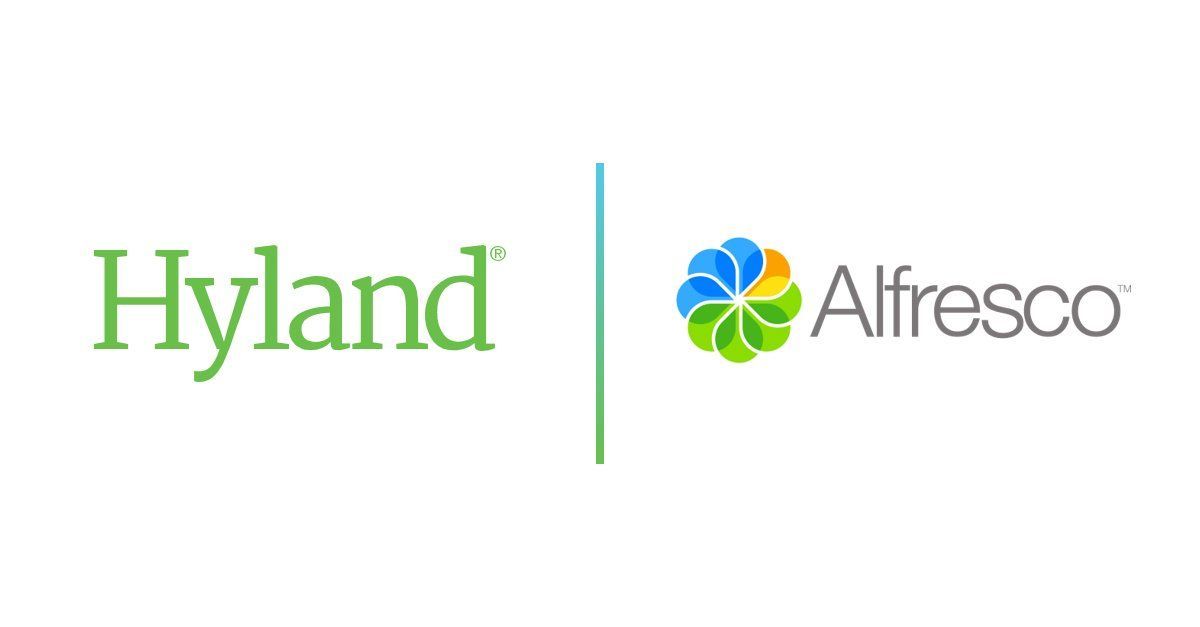 Recently, Hyland the enterprise content management (ECM) provider announced that it had signed a definitive agreement to acquire Alfresco Software – an open-source content services platform.
Last week, Hyland completed the transaction, bringing the entire Alfresco business, including all technology and products, under the Hyland umbrella.
"At Hyland, the Alfresco platform will continue to grow and to serve customers' evolving business needs," said Bill Priemer, Hyland's President and Chief Executive Office. "Alfresco customers can confidently continue to use and expand their Alfresco solutions, whether deployed on-premises or in the cloud."
Future Alfresco versions will enable customers to seamlessly leverage other areas of the Hyland portfolio. These include the Hyland Experience Platform (HxP) — the recently launched, next-generation, cloud-based platform — and newly developed HxP components, such as Hyland Experience Capture.
Episerver Completes Acquisition of Optimizely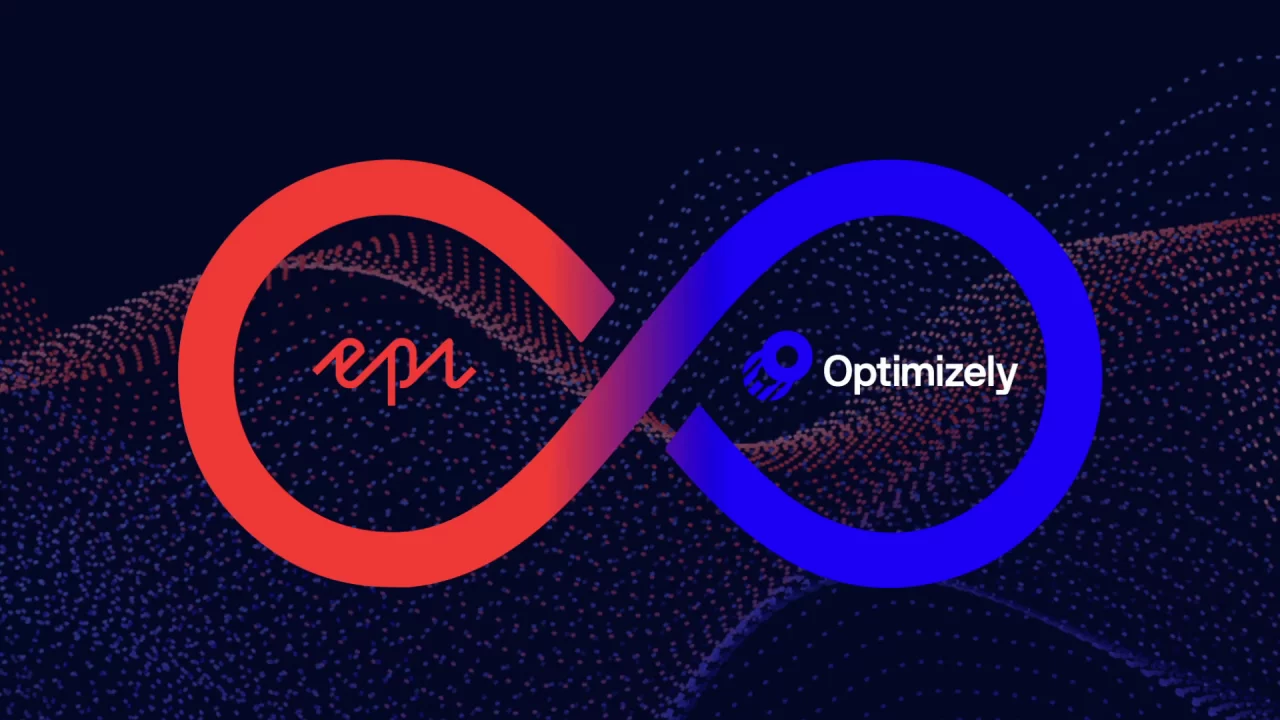 In a big move to evolve their personalization strategy, Episerver, the customer-centric digital experience platform, recently announced its plans to buy Optimizely – a leading A/B and multivariate testing platform. A few weeks ago, Episerver completed the acquisition.
"With its acquisition of Optimizely, as with its acquisitions of Idio and Insite in 2019, Episerver substantially increases the value proposition that the company offers to enterprise brands," said Jacob Groshek, research manager, Digital Experience Management, at IDC. "The Optimizely acquisition adds AI-based experimentation and optimization to the Episerver portfolio. The purchase of Optimizely not only augments Episerver's capacity to automatically deliver personalized content as a central component of users' digital experiences, it also adds another layer of behavioral intelligence for organizations."
Following the close, Episerver now serves approximately 9,000 customers and more than 900 partners globally in segments including retail, manufacturing & distribution, financial services, insurance, healthcare, media, and technology, among others.
As part of Episerver, the Optimizely progressive delivery and experimentation platform will continue to support customers as a standalone solution, but will also be available as part of Episerver's offerings immediately.
Acquia Announces Major Updates to Open Digital Experience Platform (DXP)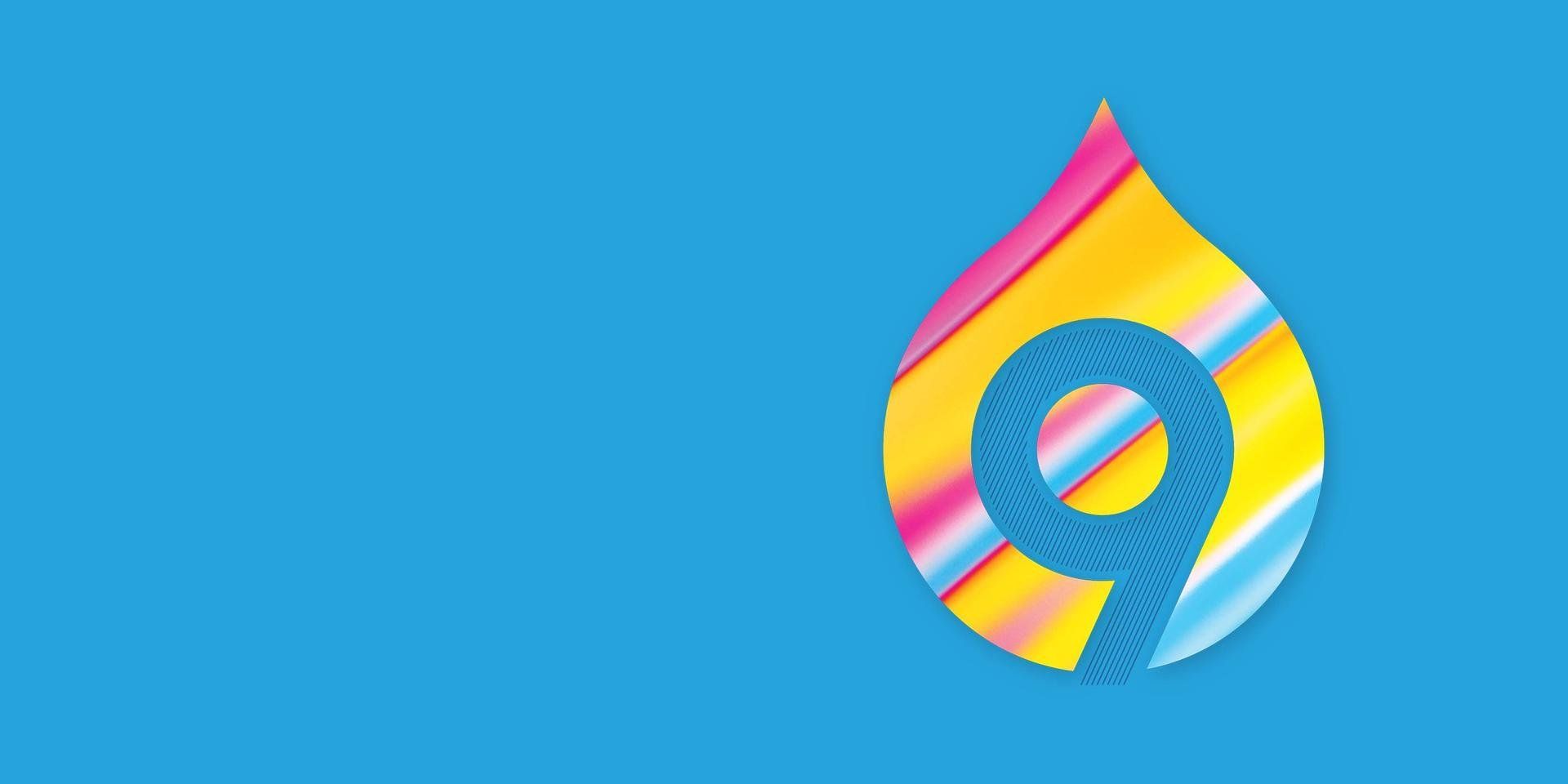 After launching its new Acquia Open Digital Experience Platform (DXP) this July, Acquia has accelerated their innovation by leaps and bounds. In fact, they recently announced major upgrades to their Drupal Cloud and Marketing Cloud.
So, what are these major upgrades? For starters, on the Drupal Cloud side, they transitioned from Drupal 7 to Drupal 9. For developers, these enhancements focus on decreasing the time to build, design, and run sites and applications.
Following the successful launch of Drupal 9 in June, the new Acquia Migration Accelerator tool significantly reduces the effort tied to a transition from Drupal 7 to Drupal 9. Currently in beta, the tool reduces time to value for Drupal 9 by providing a user-friendly interface to streamline analysis and planning, DevOps, data imports, and content auditing for migrations.
Once organizations are migrated, the new Acquia Cloud IDE makes it faster than ever to build Drupal sites and applications, with one-click access to a cloud-hosted development and testing environment. Acquia Cloud IDE integrates with existing Acquia command line and automated build tools for Drupal, making it faster and easier for developers to build and test their code – even in remote or hybrid work setups.
On the Marketing Cloud side, the major updates include new real-time 360-degree profiles, identity resolution, and unified segment capabilities within the Acquia Customer Data Platform (CDP). These capabilities aggregate data from various sources, eliminate redundancy, and unify data into a single source of the truth for real-time customer segmentation.
Finally, Acquia also added a COVID-19 dashboard that helps marketers understand their customers' shifts from offline to online channels, as well as changes in channel preferences throughout the pandemic. The dashboard also helps marketers identify changes in product preferences, as well as opportunities for growth in their marketing campaigns.
Fabric Launches Headless Commerce Platform with $9.5 Million in Seed Funding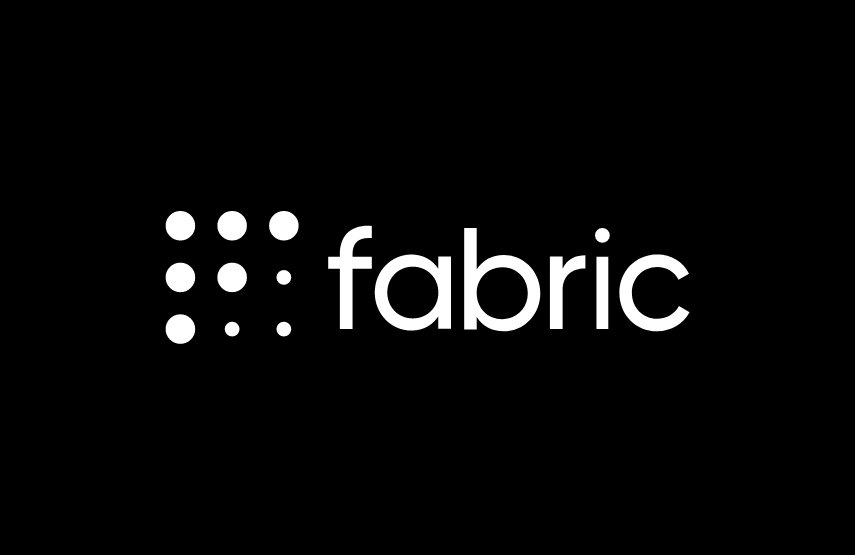 Fabric, a headless commerce platform, launched its cloud-native experience and commerce product suite and announced $9.5 million in seed funding led by Redpoint Ventures with participation from Sierra Ventures and Expa. In addition, e-commerce executive Faisal Masud, who led multi-billion-dollar commerce businesses at Amazon, eBay, Groupon and Staples, has joined the company as CEO.
Brands struggle to compete with Amazon's continued market dominance in the e-commerce and digital retail space. While big retailers can afford to invest heavily in their own proprietary systems, widening their advantage in data, speed, pricing and convenience, many D2C and B2B brands are challenged by the cost and complexity of modernizing their outdated commerce platforms. COVID-19 has further raised the stakes: during the pandemic, e-commerce sales have grown as much as 55% year-over-year.
"Unlike Amazon, which wins on selection, price and availability, emerging and growing D2C and B2B companies need to win on brand and experience," said Faisal Masud, CEO at Fabric.
Fabric's headless commerce platform enables marketers and merchants to deliver world-class commerce experiences without the engineering burden. Its modular API-first platform enables brands to utilize tools that address their specific needs, rather than re-platforming. Fabric gives brands sophisticated capabilities with its Experience Platform Manager (XPM), Product Information Manager (PIM), pricing and offers and Order Management (OMS).
The Fabric platform offers a suite of commerce APIs that allow brands to orchestrate their offerings across all channels, enabling them to support the entire lifecycle of each customer. In addition, Fabric runs on a completely serverless infrastructure to effectively scale during high-traffic retail peaks.
Cloudinary and Contentful Partner to Help Brands Create "Visual-First" Experiences More Efficiently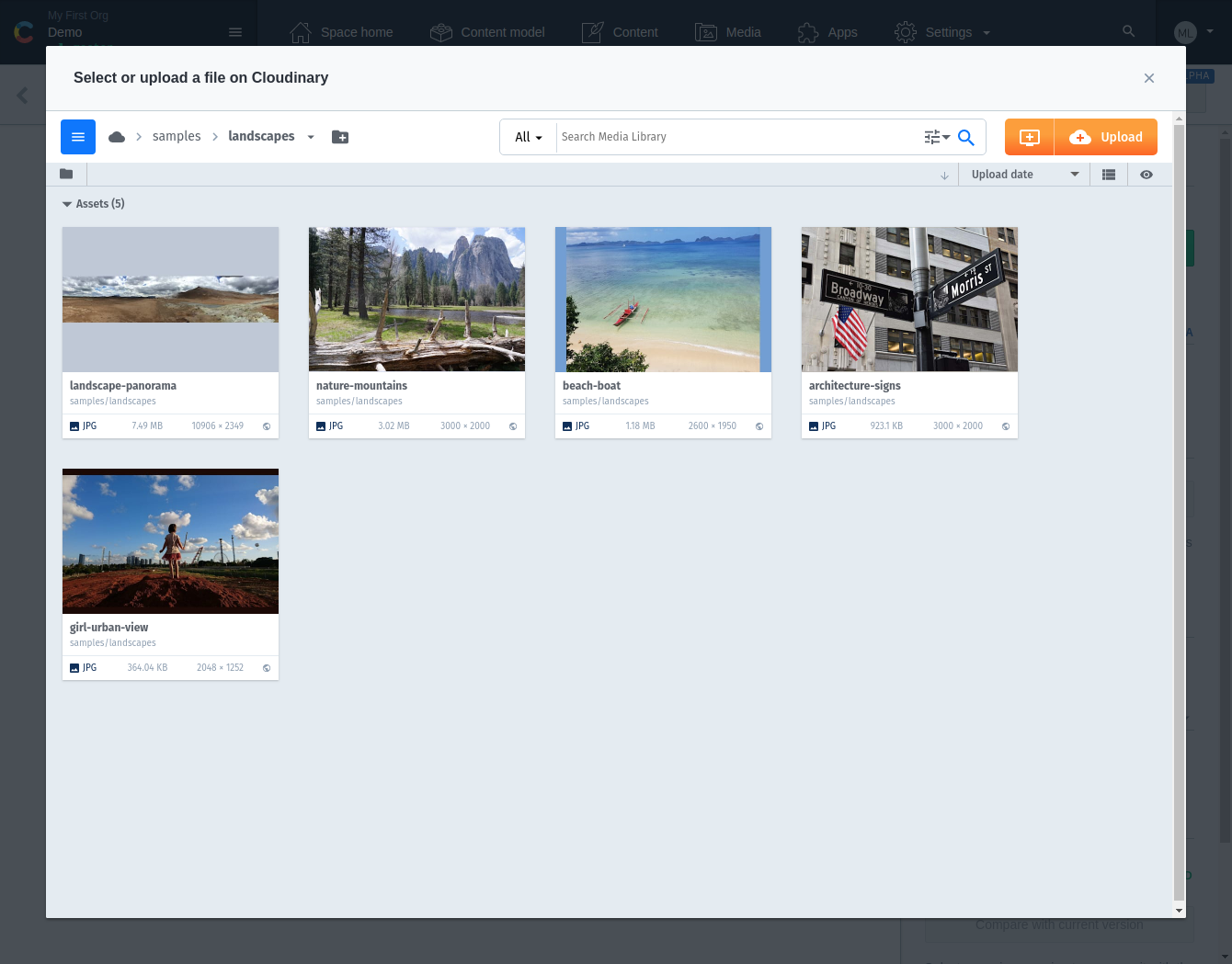 Cloudinary, the media experience platform, announced a partnership with Contentful, a headless content management system (CMS). The new partnership offers Contentful users seamless access to Cloudinary's award-winning media experience solutions, including its headless digital asset management (DAM) within Contentful's CMS – allowing Contentful users to more easily upload, optimize and deliver engaging visual-first experiences at scale.
"In today's visual economy, fast and flawless rich media experiences are no longer a nice to have, they are critical components to any company's success," said Scott Doughman, vice president of Business Development at Cloudinary. "Equally critical is the ability to deliver the right, high-performant content as efficiently as possible to eliminate the challenges that often keep experiences from reaching their true engagement potential. The Contentful-Cloudinary integration eliminates these challenges and we're pleased to be bringing our media management expertise to the Contentful ecosystem."
With the API-first approach of Cloudinary and Contentful, you can now build a seamlessly-integrated, future-proof stack with your preferred development frameworks and platforms.
Microsoft Announces Clarity, a Free Visitor Behavior Analytics Platform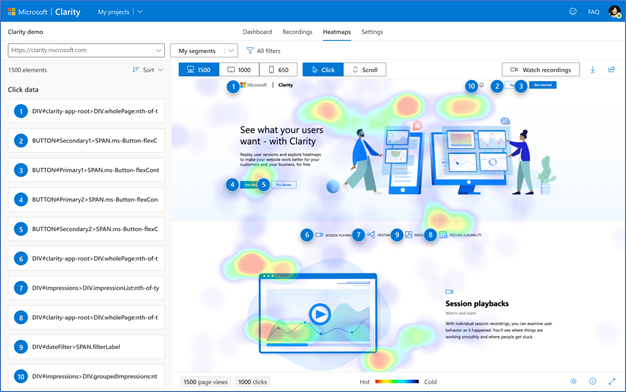 The elder statesman of the digital realm, Microsoft continues to shock and awe the experience and development fiefdoms with bold moves – including their acquisitions of both LinkedIn and GitHub.
Now, Microsoft has announced a resource that will have an impact on digital experience in the usability, governance, and analytics categories. With Microsoft Clarity, website and content owners will now have access to a GDPR compliant, free-to-use analytics tool to help improve their website experiences by better understanding their visitors' behaviors.
Microsoft Clarity has three main features: heatmaps, session playbacks, and an insights dashboard. Because of their unique delivery, Clarity's tools won't negatively impact a website's latency, and can handle variable traffic without incurring additional costs.
Clarity's heatmaps come in two forms: clickmaps and scrollmaps. The combination will allow users to qualify behavior and trends, and make it easy to provide data-driven justifications for design decisions. The session playbacks allow site managers to record page visits and track where visitors clicked and scrolled, and the insights dashboard provides an overall understanding of the traffic to your site.
Contentsquare Acquires Dareboost And Launches Find & Fix Product to Solve Revenue-Killing Errors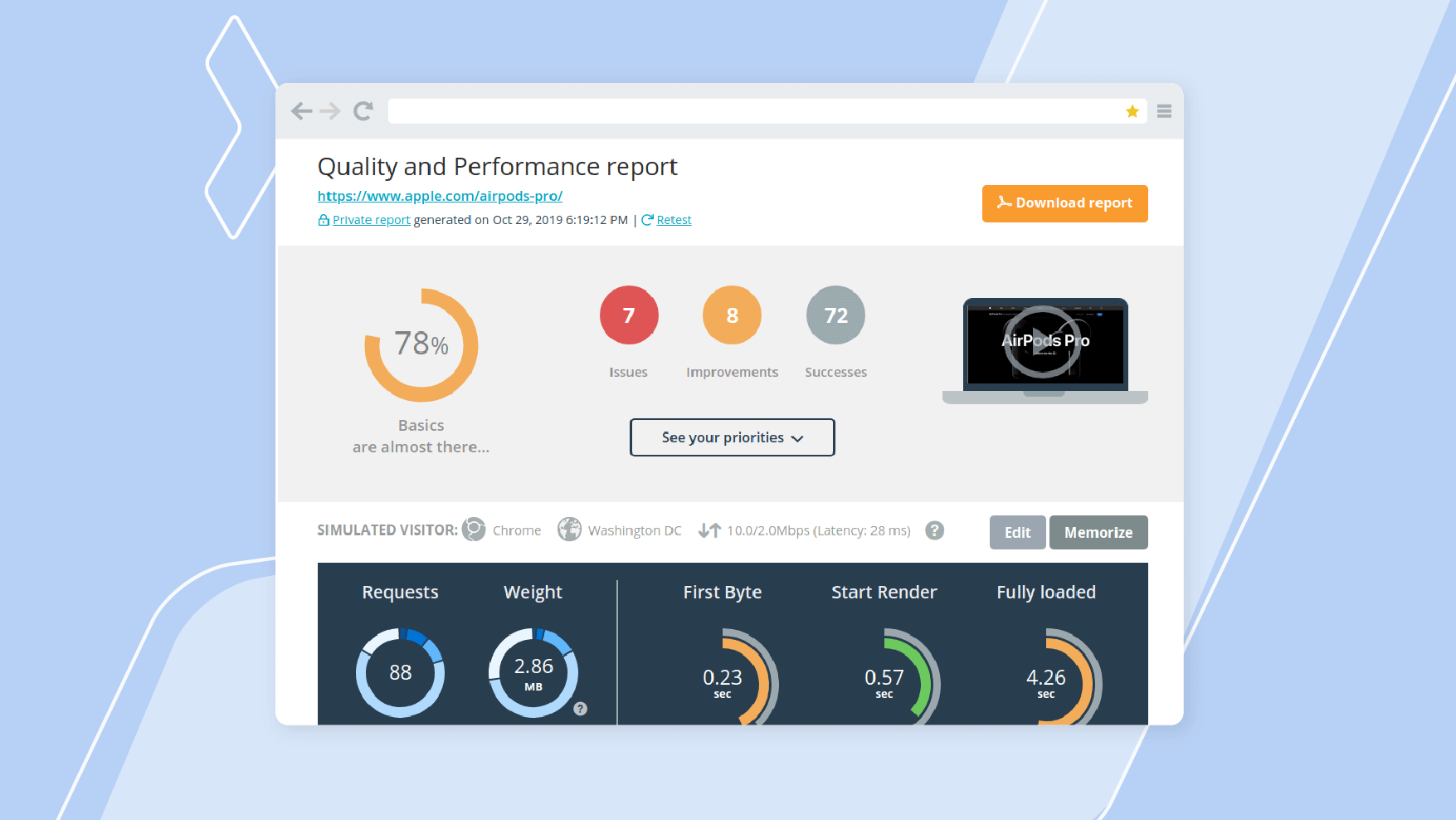 Contentsquare, the Digital Experience Analytics (DXP Analytics) company, announced its acquisition of Dareboost, an online tool to test, analyze and monitor websites. Dareboost has been a Find & Fix product for Contentsquare. The integration breaks silos between marketing and IT teams, as well as the rest of a business.
The core capabilities of the new Contentsquare Find & Fix product include web performance monitoring and scoring, error reporting and impact quantification, advanced retroactive search, advanced APM integrations, and comparison and benchmarking capabilities.
Mediafly Acquires Presentify to Transform Marketing and Sales Content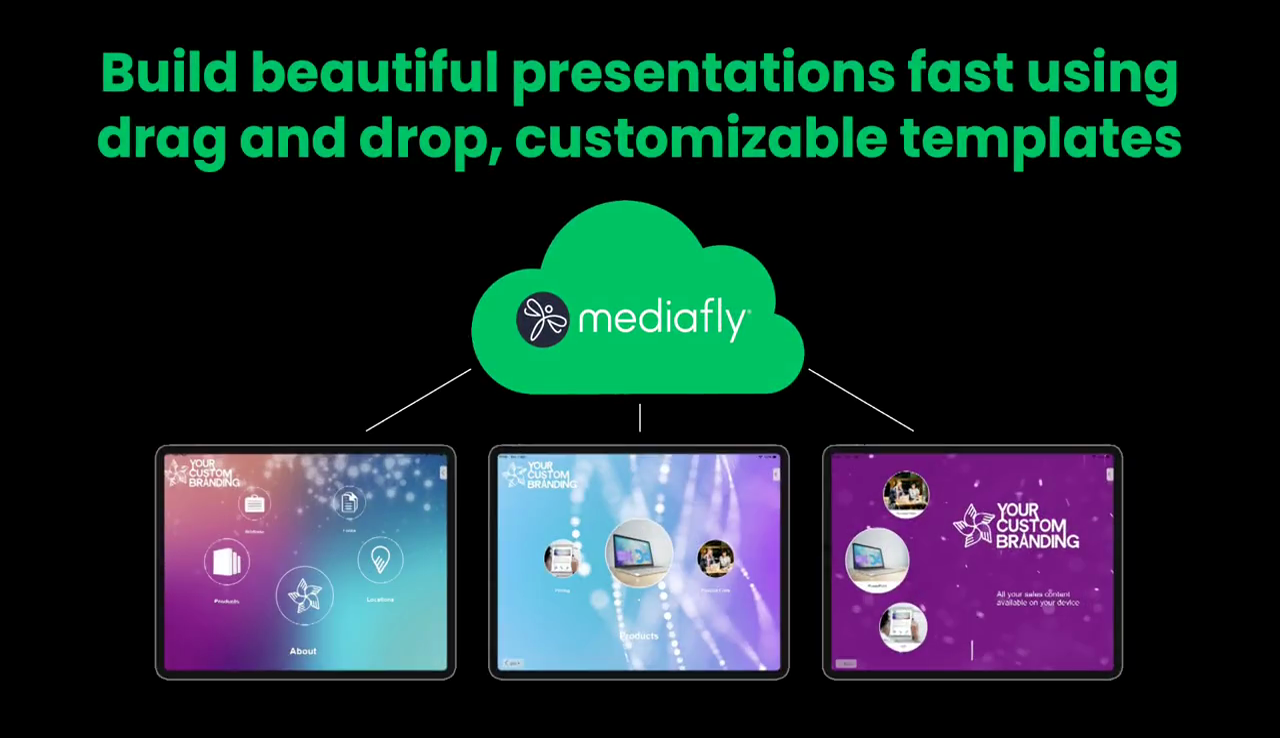 Mediafly – a provider of sales enablement technology, content management, and advisory services that create interactive, value-based selling experiences – announced its acquisition of Presentify, a global visual communication solution.
By adding Presentify's capabilities, Mediafly users can now build "selling stories" using sophisticated visual communication capabilities all through the Mediafly app – which natively supports the most advanced content formats, animations and modularized assets for elevated sales storytelling.
"More companies are recognizing the need for digital sales transformation, and the importance of using a modern sales enablement platform. But all too often they don't want to take their antiquated, boring sales content and put it into a sophisticated sales app for fear of garbage in, garbage out," said Carson Conant, CEO and founder of Mediafly. "With Presentify, Mediafly now tears down the barrier of entry for these companies, allowing them to quickly refresh their sales stories with interactive, animated content — and learn the 'Presentification' techniques to create and maintain sales collateral that is a league above their competition."
And that's a wrap. Stay tuned for another installment next month.