It's July, and the world feels like it's melting. Literally. 
As entire continents experience record-breaking summer temperatures in the Northern Hemisphere, we're doing what we can to stay cool – and bring you cooler stories from across the CMS and DXP landscape.
This month was hot for a lot of reasons, including Wix's DevCon 2022 – the company's first-ever developer's conference – and of course, the annual epic that is WordPress WordCamp Europe. Cool stuff indeed.
On the ever-present investment side of the ledger, we covered Kentico's spinoff of Kontent.ai – and the new company's stellar raise of $40 million. Kontent plans to use the funds to further juice its platform with AI innovation, which has been a key focus area since its inception. We also covered Storyblok's launch of a $1.5 million partner fund to help agencies shape the future of digital storytelling and GraphCMS' announcement that it is rebranding to Hygraph and what this means for its future growth. 
Just under the wire for July, Magnolia sent a thunderous boom across the CMS market with news that GENUI is acquiring a majority stake in its company, with plans to inject significant growth capital. While details were thin, GENUI has forged quite a reputation over the years as a growth engine for technologies, so we'll be watching as things unfold. 
There are a few other stories from July that you might have missed – so turn down the air conditioning and settle in more for more cool stuff. 
dotCMS Launches Enterprise Cloud Hosting for Single Page Applications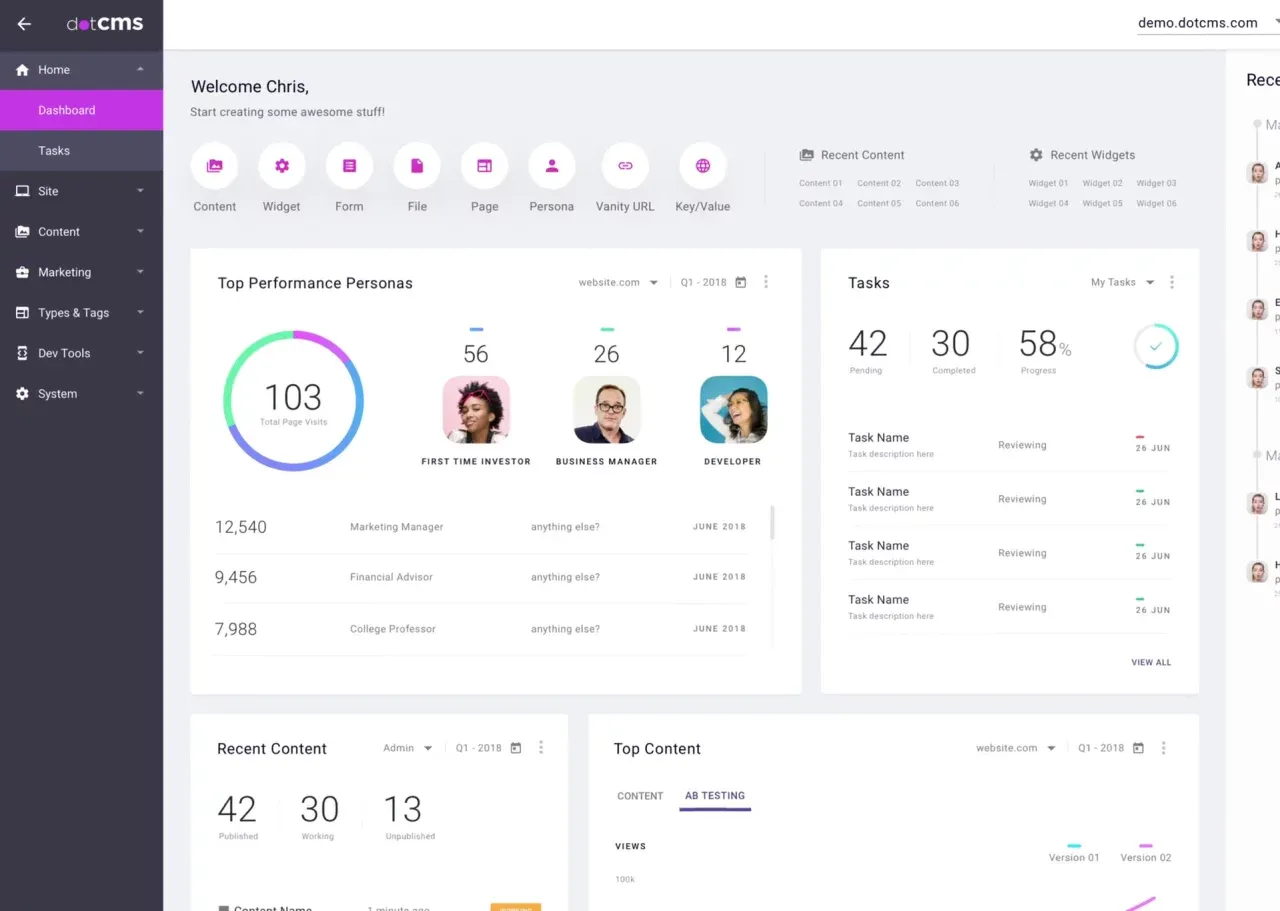 dotCMS, an enterprise hybrid-headless CMS, has announced that the enterprise cloud SPA hosting feature will be available as part of its standard dotCMS Cloud offering.
For businesses running multi-channel content-driven sites, one challenge when spinning up a new single-page application (SPA) is where to host it. By leveraging dotCMS' Enterprise SPA hosting, based on AWS Amplify and backed by the global dotCDN, enterprises can speed up development and content delivery for global marketing campaigns without being forced to contract with a third-party vendor.
dotCMS' cloud offering includes features such as:
24/7 critical care

Annual core dotCMS upgrades

Up to 99.98% uptime

No API-rate limiting or throttling

Automated security fixes

Native Web Application Firewall (WAF)

Native dotCDN Content Delivery Network to mitigate DDoS attacks

Secure access with Oauth or SAML-based authentication and with IP Whitelisting
"We are providing organizations with a way to quickly deliver their content applications to customers around the world," said CTO of dotCMS, Will Ezell. "This latest offering exemplifies our commitment to security and scalability."
With enterprise SPA hosting, development teams can focus on innovation and building engaging applications to support the business outcomes instead of managing the underlying infrastructure. Enterprises can leverage the new service to save hundreds of thousands of dollars annually that they would otherwise spend on administrative and hosting costs.
Acquia Partners with Workato to Power Enterprise Connectivity to Acquia CDP, Adds Data Subject Deletion Request Features
Acquia, a leading digital experience company, has made several important updates to its CDP this month.
First, they announced a partnership with the integration and workflow automation platform Workato to power enterprise connectivity to Acquia Customer Data Platform (CDP). They also added new data subject deletion request features that will help their customers comply with the GDPR regulations and privacy laws. Using a new self-service interface, organizations can rapidly process "Right to Erasure" (otherwise known as "Right to be Forgotten") requests associated with regulations such as GDPR, CCPA, and more from their customers. 
Partnership with Workato 
Acquia's partnership with Workato will allow organizations to integrate Acquia CDP with hundreds of external cloud services via secure, enterprise-grade APIs through out-of-box connectors. As the company noted: "The connectivity powered by Workato will help customers achieve even faster time-to-value by reducing the time it takes to get their data from their preferred cloud services into and out of Acquia CDP."
Workato is a leading enterprise automation platform that enables businesses, and IT teams to integrate their apps and automate their business workflows. It has been selected as a Leader in Gartner's Magic Quadrant for Enterprise Integration Platform as a Service for 4th year in a row.
"We're pleased to partner with Workato to add hundreds of integrations between Acquia CDP and marketing, analytics, and commerce applications," said Mark Picone, SVP and General Manager, Marketing Cloud, at Acquia. "The connectivity powered by Workato will help customers achieve even faster time-to-value by reducing the time it takes to get their data from their preferred cloud services into and out of Acquia CDP."
As a part of the Acquia Marketing Cloud platform, Acquia CDP enables marketers to aggregate and activate data from technologies of their choice into a unified, 360-degree customer profile. From there, marketers can use Acquia CDP to orchestrate personalized, AI-powered campaigns across the entire omnichannel customer journey.
"We're seeing a continued trend around the growing needs for SaaS connectivity, and our partnership with Acquia will allow their communities of partners and customers to keep up with the accelerated demand," said Bhaskar Roy, CMO at Workato. "Not only will they be able to build and leverage robust connectors to their preferred applications, but they will also be able to connect to these applications and automate workflows across them. We're excited to be partnering with Acquia, who has become a leading force in the future of digital experiences by embracing the power of automation."
David Wallace, Research Director, Customer Intelligence and Analytics at IDC, commented: "Digital-first brands must focus on quality, speed-to-value, and agility to deliver the personalized experiences expected by their customers. Customer data platforms help brands achieve their goals not only with productized integrations and APIs but also enterprise-grade, pre-built connectors across an array of digital channels for the flexibility for multiple use cases. Acquia, through its partnership with Workato and inherent low-code tooling enables this increased flexibility."
New Regulatory Compliance Features
Soon after the partnership with Workato, Acquia also announced they added new regulatory compliance features that help organizations using Acquia Customer Data Platform (CDP) to comply with data subject requests and privacy laws in general. 
"This feature for legal and compliance workflows is the latest in a series of self-service updates we're making to Acquia CDP," said Janessa Worrell, Director of Product Management at Acquia. "Our goal is to make it simple for organizations using Acquia CDP to process deletion requests from their own customers, ensuring that these requests are handled quickly. Customers can expect more self-service features in the coming months, removing friction and making common Acquia CDP workflows simpler to execute."
Other recent self-service updates include secure credentials management for Acquia CDP out-of-the-box connectors. Organizations can now generate and manage their own credentials for pre-built connectors to external services such as Facebook or Google.
WordCamp US 2022 Tickets Sold Out, All Sessions to be Livestreamed
Two months after the most popular WordPress event, WordCamp Europe, has ended, WordCamp US will be hosting its two-day event in San Diego, California, from September 9 through September 11. Like WordCamp Europe, this will be the first in-person event since 2019.
With the COVID-19 still looming and to allow for adequate social distancing, this year's WordCamp US event is designed as a smaller event - limited to 650 attendees - compared to the previous years. Since it is the first in-person event in two years, the demand was extremely high, and the tickets are already sold out but don't worry. You can watch all the WCUS 2022 sessions online without having to purchase any tickets.
WCUS has also begun announcing its speakers. This year they are making an increased effort to give more opportunities to underrepresented speakers. 
The opening remarks will begin at 9:00 am on Friday and Saturday, and the sessions will run from 9:15 am to 5:30 pm. The last day of the event will be the "Contributor Day" on Sunday.
You can follow the updates via the #WCUS hashtag on Twitter.
Sitecore Experience Manager Cloud (XM Cloud) Now Available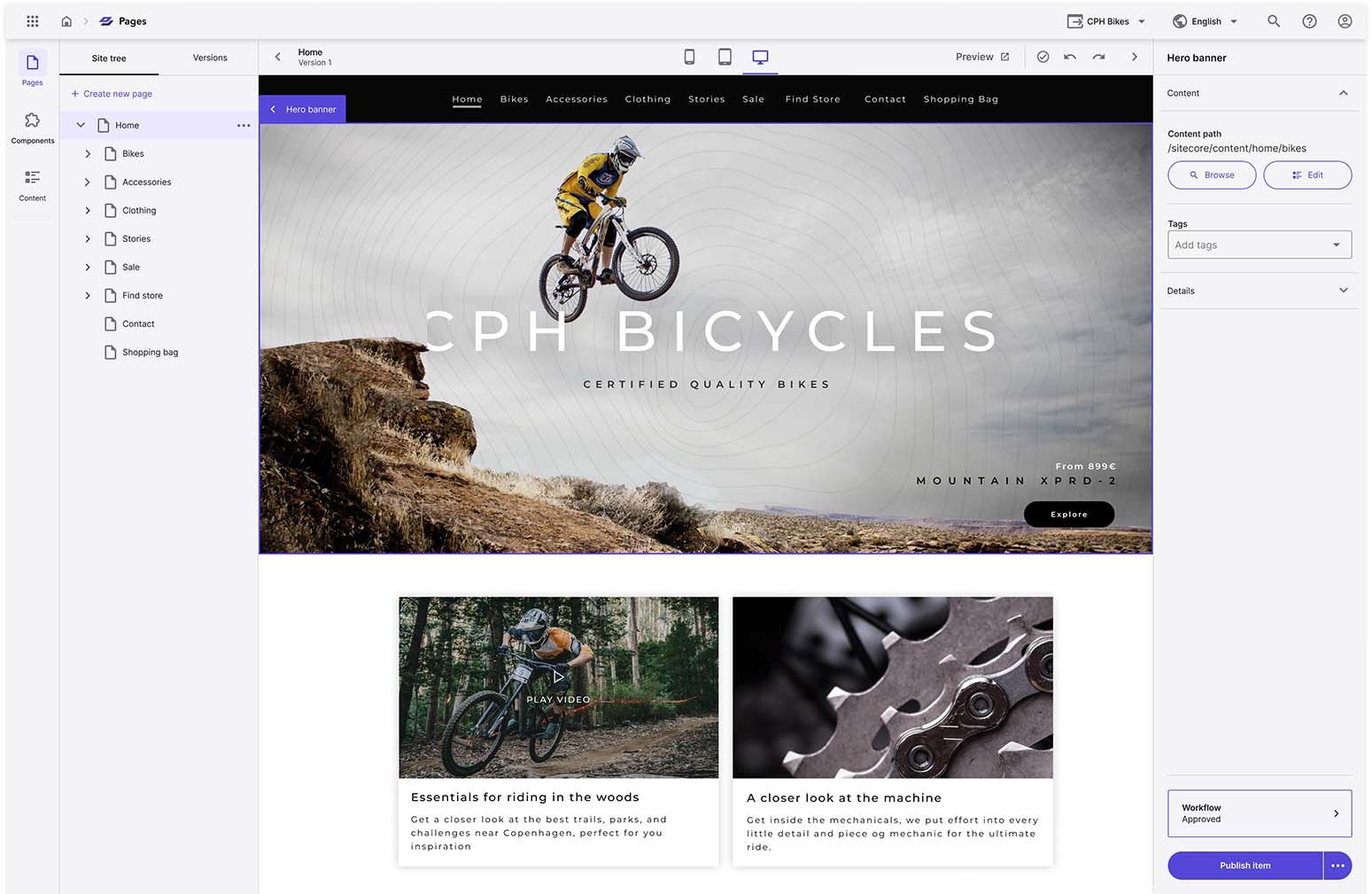 Sitecore, a global leader in end-to-end digital experience software, announced that it has released its Sitecore Experience Manager (XM) Cloud. This latest product release will provide brands with unrivaled speed to market in implementing customer experiences, simplifying design and deployment, eliminating upgrades, and dramatically decreasing ownership costs. With XM Cloud, marketers can instantly create, manage and deliver engaging omnichannel experiences with an industry-leading enterprise-ready CMS.
According to a recent survey by Sitecore, online interactions play an outsized role in driving engagement between brands and customers. The digital experience, while valued by consumers, creates a scalability issue for marketers to meet demand. Sitecore XM Cloud provides a comprehensive SaaS CMS for the Enterprise solution for brands by overcoming global scaling problems, including variable traffic, supporting multi-brand architectures, and site security.
For business users, XM Cloud offers the ability to build pixel-perfect digital experiences via a WYSIWYG authoring experience that can access content anywhere, with embedded testing, personalization, and integrated visitor analytics. For developers, XM Cloud can be used with headless development techniques, working with modern frontend frameworks and supporting all deployment scenarios.
"Consumer behavior has changed rapidly over the past two years. Audiences have become very digitally savvy and have an expectation from brands to deliver highly personalized customer experiences," said Dave O'Flanagan, chief product officer, Sitecore. "This puts marketers in the unenviable position of trying to meet this expectation, but with tools and solutions that don't deliver, and in some cases hamstring, the needed agility to meet demand. Sitecore XM Cloud provides marketers with a truly end-to-end, SaaS-based solution that not only helps brands meet consumer expectations but also delivers a best-of-class omnichannel customer experience."
Through Sitecore XM Cloud, the company's entire Digital Experience Platform can now be delivered through a modern cloud architecture, providing brands and marketers with:
Continued innovation

 – new features and capabilities will be automatically delivered and integrated

Elastic scaling

 – "set-and-forget" traffic volume demands

Composability

 – all of Sitecore's platform solutions can now be purchased independently and will fit in a best-of-breed marketing technology stack

On-the-Fly Engagement

 – rapidly create experiences to meet constantly evolving market needs

Multi-channel content management

 - create content once and reuse across any channel and experience

Simplicity for marketer

s – business-focused tools and intuitive content authoring workflows

Agility for developers

 – customized builds with modern frameworks