Yup. July officially marked the "dog days of summer" in the Northern Hemisphere. While many of us were melting under the malaise of record-breaking heat, the news has yet to cool off.
Seemingly, neither does Covid-19 and its latest wave of hyper-contagious Delta variant. The entire month was mired by headlines about hotspots and breakthrough cases that are once again challenging our world. Delta is the new version that no one wanted an upgrade to, and we're hoping for better days ahead.
But what does a prolonged Covid pandemic mean for the content and digital experience sector?
As more businesses mull the option of never returning to a physical office – and consumers keep buying their drones and toilet paper online – it's clear that digital experience technologies, from CMS to DXP to eCommerce, will continue to drive transformation across the economy.
This was evidenced by Contentful's announcement last week that it had raised $175 million in a round led by Tiger Global – valuing the company at $3 billion. After posting a banner 2020, the headless CMS player has a mighty wind in its sails with the confidence of a major investment firm. With 600 employees and room to grown, this news also led the Berlin-based firm to secure three floors of a Denver high rise, formerly occupied by Molson Coors.
If that makes you want to crack open a digital brew, you're not alone. So cheers - and enjoy the rest of our round-up.
Contentsquare Accelerates Machine and Deep Learning Capabilities with Acquisition of AI company Upstride

It's hip to be square. And with this kind of investment capital, you can take almost anything in stride.
That must have been the sentiment at Contentsquare, a digital experience analytics platform, as they announced the acquisition of Upstride – a Paris-based deep-tech company. Upstride's engineers will join Contentsquare's data science and Clickhouse development team in their Paris product hub to accelerate the company's ambitious AI innovation roadmap.
As far as we know, their offices are not located in the Eiffel Tower. Or are they...
The news isn't that surprising considering that in May, Contentsquare raised $500M in Series E funding – placing them at a $2.8B valuation. At this time, Contentsquare revealed its plans to further invest in AI and accelerate innovation both organically and through acquisitions. 
"AI will fundamentally reshape our digital journeys towards better and more personalized experiences," said Gary Roth, Co-Founder, and CEO of Upstride. "With trillions of user interactions analyzed daily, Contentsquare is ideally placed to lead this transformation and become one of the world's top tech companies. We are very excited about joining such an amazing company and leveraging AI to its fullest potential!" 
As Contentsquare continues to transform the way teams use behavioral data to elevate the digital experience and transform their business, the company has also been investing in digital trust – and recently cemented its leadership on digital privacy with the launch of a cookieless version of its solution.
Salesforce Completes Acquisition of Slack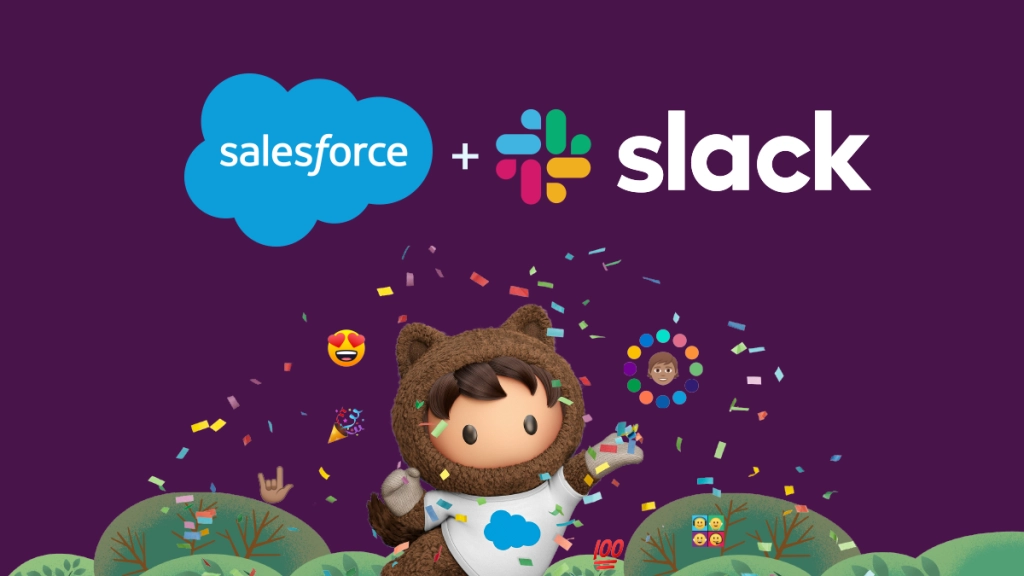 Unicorns unite! After one of the most anticipated and gut-wrenching battles in recent M&A history, Salesforce just announced that it has completed its acquisition of Slack.
So... what happens when the world's biggest CRM and most used business messaging platform join forces? You show everyone how to navigate a pandemic. 
With the persistence of Covid languishing over the economy, businesses are still adapting to an unpredictable "normal" and continuing to rely on digital technologies to maintain continuity and drive revenue. While much has changed in the latest Delta wave, what hasn't is the need to connect people across systems, apps, and devices – from sales to collaboration.
This acquisition crystallizes that connection and paves the wave to a more meaningful and integrated future for Salesforce. 
"We've learned over the past year that the workplace isn't snapping back to the way it was," said Bret Taylor, President and Chief Operating Officer of Salesforce. "Together, Slack and Salesforce Customer 360 will give every company in the world a single source of truth for their business and a single platform for connecting employees, customers, and partners with each other and the apps they use every day."
With the acquisition, Slack will be integrated into every Salesforce Cloud. Together with Salesforce Customer 360, Slack will provide a single source of truth for businesses – and a single platform for connecting employees, customers, and partners in one ecosystem. 
Optimizely Named a Leader in The Forrester Wave™ for Digital Experience Platforms (DXPs)

In the DXP Game of Thrones, Optimizely announced its crown as a Leader in The Forrester Wave™ for Digital Experience Platforms (DXPs), Q3 2021. 
While no dragons were involved (at least to our knowledge), Optimizely – formerly Episerver – has had a series of industry-conquering acquisitions in its rise to DXP domination. Their latest snack: Zaius, a Customer Data Platform (CDP) with key AI and ML capabilities and a decent industry footprint. Like other leading enterprise DXPs, Optimizely saw this acquisition as a necessity for addressing its critical data gap and improving its competitive posture. 
In its vendor profile, the Forrester report noted that "Optimizely has a highly acquisitive strategy as it grows beyond its content roots as Episerver. Compared with other vendors we evaluated, Optimizely shows strength in testing and optimization, digital commerce, and platform operations. It also has strength in campaign management, customer journey management, and platform certifications."
All solid points in Optimizely's favor as the competition at the top gets heavier. 
You might recall that Optimizely was also recognized as a Leader for the second consecutive year in the Gartner 2021 Magic Quadrant for Digital Experience Platforms, trailing right behind Adobe and Acquia. But the Forrester report reorients the players on the chessboard, with Optimizely trailing just behind Adobe but outperforming the likes of Acquia, Sitecore, and Bloomreach.
Optimizely's platform received the highest possible scores in experience management and delivery, vision, delivery model, supporting services, and average deal size criteria. According to the Forrester report, "Reference customers told us that they like Optimizely's flexibility in their licensing model when expanding the set of sites… one reference said, 'Optimizely was very simple to get up and running — more so than other DXPs I've implemented.'"
Not a bad place to be as the race heats up.
WordPress Releases "Tatum" 5.8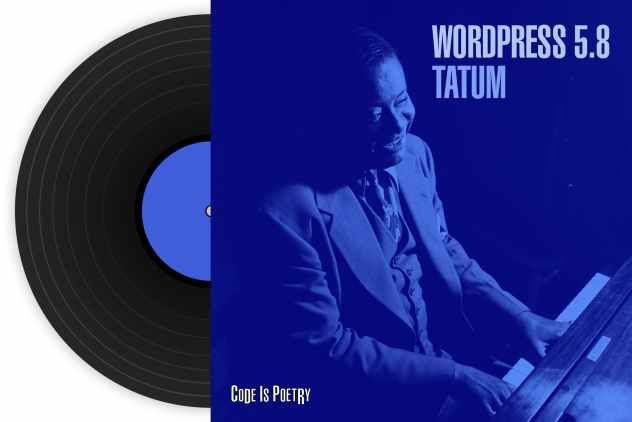 There's a moment in "Kind of Blue" where Mile Davis and John Coltrane start merging into one being, completing each other's scales and echoing one another's brassy calls. Like anything in jazz, it's the improvisation – and the unexpected composition – that makes your toes tap.
And like jazz, the latest version of WordPress attempts to bring a little more poetic soul to its code. Whether it hits the right notes is entirely up to users now.
Speaking of... WordPress released its new 5.8 record last week. They're calling it "Tatum" in honor of Art Tatum, the prolific jazz pianist. It's now available for download or update in your WordPress dashboard. 
Last month, we talked about WordPress 5.8's Beta and the features that it was expected to deliver, such as more powerful blocks, enhanced editing capabilities, and other big picture goals like Full Site Editing. Here are just a few of the highlights:
Manage Widgets with Blocks: The power of blocks has come to both the Block Widgets Editor and the Customizer. Now you can add blocks both in widget areas across your site and with live preview through the Customizer.
Display Posts with New Blocks and Patterns: The Query Loop Block makes it possible to display posts based on specified parameters, like a PHP loop without the code. Easily display posts from a specific category to do things like creating a portfolio or a page full of your favorite recipes.
List View: As blocks increase, patterns emerge, and content creation gets easier. As a result, new solutions are needed to make complex content easy to navigate. List View is the best way to jump between layers of content and nested blocks. Since the List View gives you an overview of all the blocks in your content, you can now navigate quickly to the precise block you need.
Edit Templates Around Posts: You can also use the familiar block editor to edit templates that hold your content. Simply activate a block theme or a theme that has opted in for this feature. Switch from editing your posts to editing your pages and back again, all while using a familiar block editor.
Global Styles and Global Settings APIs: Control the editor settings, available customization tools, and style blocks using a theme.json file in the active theme. This configuration file enables or disables features and sets default styles for both a website and blocks. 
You can see the complete list of new features and updates here. 
Agility CMS Announces GraphQL Support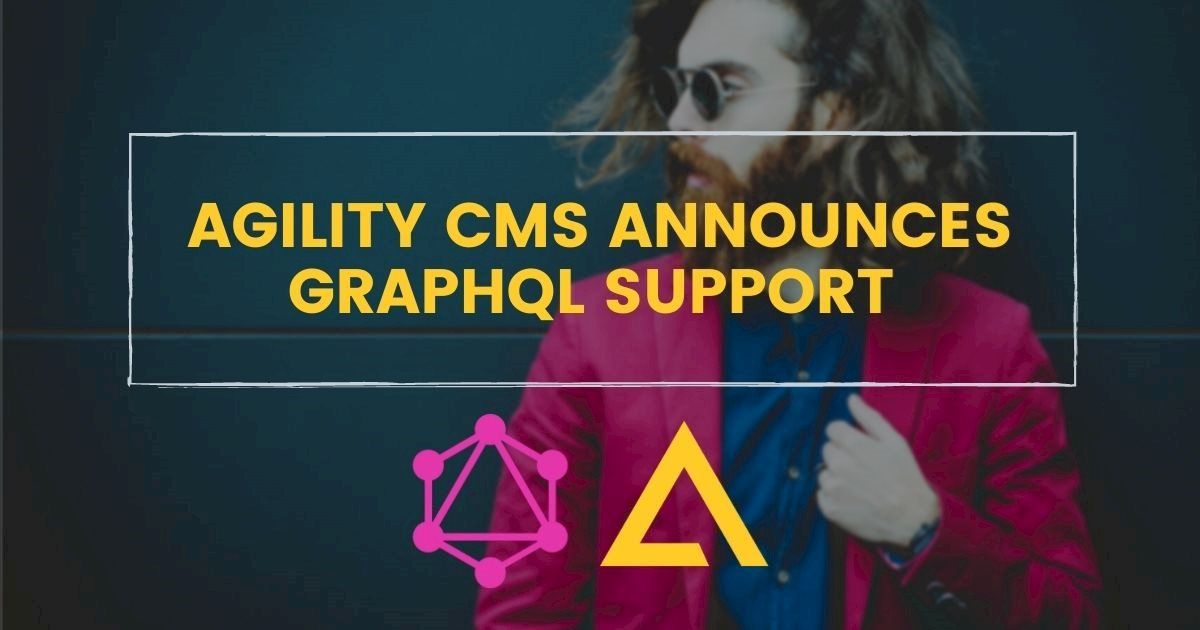 Agility CMS, an API-first headless CMS, has announced the general availability of its GraphQL API, which provides users with a GraphQL Playground Interface – where they can query content from their Agility CMS Instance using a GraphQL schema based on defined content models.
"GraphQL powers modern e-commerce and digital transformation," said Jon Voigt, CEO at Agility CMS. "With this launch of GraphQL support, Agility CMS can help enterprises to build superior digital solutions with ease." 
Developed by Facebook, GraphQL has been the query language of choice for many CMSs, especially headless CMSs. GraphQL is designed to make APIs flexible, fast, precise, and developer-friendly, and it's rapidly becoming the standard for API-based data access.