As fireworks pocked the night skies across the U.S. this past weekend (a celebratory signal that summer has arrived), we had a chance to reflect on a busy June. Needless to say, it was a scorcher – especially in the CMS and DXP sector. Once again, we saw platform vendors holding major events around the globe, with several piling up on one another. 
One standout we covered at the very end of May was Sanity's Structured Content 2022 Conference, which offered some unique perspectives on the position of content as data. The substance was unique, relatable, and truly applicable to attendees – with some terrific keynotes from the likes of Dirk Voetberg from Spotify, Kusum Kanwar from Shopify, and Carrie Hane from Sanity. We took a snapshot of the event's sessions, which were held live in San Francisco and virtually in Oslo and London. Definitely worth checking out. 
While economic uncertainty continued to obscure the horizon for enterprise software vendors, companies like Strapi bucked the trend by securing $31 million in Series B funding to enhance its headless CMS. We also tracked acquisition news from BOOM, a visual content management platform, as it announced the purchase of LemonOne – a visual production vendor. Along with updates from CrafterCMS and Relatude CMS, it was a busy 30 days.
As always, there were a few more stories sizzling on the backburner – right next to your hot dogs and burgers. So grab an ice-cold lemonade, light up a sparkler, and keep reading...
Shopify invests in Sanity, connecting commerce with content
We've already mentioned Sanity's fantastic Structured Content 2022 event, but the news doesn't end there. In June, the content platform announced a partnership with Shopify that includes a strategic investment from the e-commerce juggernaut. Sanity is the first CMS partner to launch an app for Shopify's headless commerce framework, Hydrogen, and is Shopify's only public investment in a content platform company to date. The combo will offer Shopify's millions of merchants new capabilities to improve shopping experiences by significantly "inspiring" product and brand content. 
As noted previously, Sanity approaches content from a unique angle by treating content as data. At the same time, storytelling lies at the heart of Sanity's vision – something that permeated the themes of its Structured Content 2022 event. One of the conference keynotes featured Kusum Kanwar, Senior Product Lead at Shopify, who talked about how content makes commerce "human." Both companies share a common focus on this expanded value of content – and now, by joining forces, Shopify and Sanity aim to bring commerce and content together so merchants can tell their stories, inspire audiences, and flexibly adapt product information, brand assets, and other content faster than ever.
Shopify's investment codifies Sanity's potential as a complementary resource for sellers. The Sanity Connect for Shopify app was purpose-built to operate with Shopify's headless commerce stack, which features both Hydrogen and Oxygen. Armed with these capabilities, merchants building custom storefronts on Shopify can also deploy immersive product content with rich media, embed product content on external channels, enable one-click ordering anywhere on a website, orchestrate promotions to email and social media, and much more.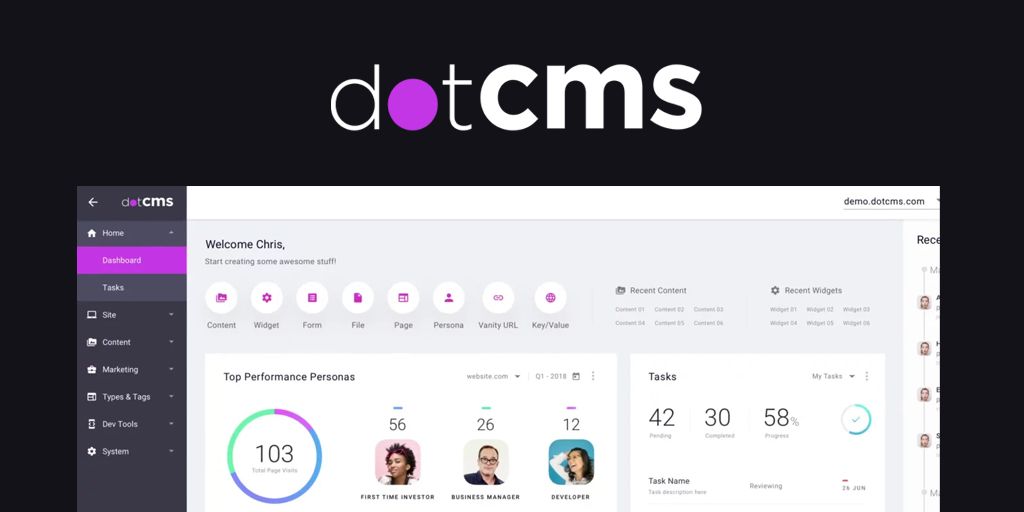 dotCMS unveils major updates to its content authoring experience
dotCMS, a leading hybrid-headless content management system, has announced the latest edition of its platform. The new update includes a drag-and-drop content palette and story-like block editor, along with other enhancements to the overall content authoring experience. These product enhancements come on the heels of what dotCMS calls its "best year yet" in 2021, with that momentum driving a positive outlook for 2022.
In an effort to remain nimble around digital transformation, enterprise organizations are embracing MACH architecture and composability. While microservices-based headless architecture brings many benefits and allows developers a great deal of freedom, brands cannot ignore the needs of their content authors – who are often forgotten in the shift to headless. 
The new dotCMS drag-and-drop content palette makes page building easier and improves the flow of content editing. In addition, the latest LTS version of dotCMS (22.03) features a JSON-Based Content Store and improved content search results. 
Acquia Partners with Workato to power enterprise connectivity to Acquia CDP
Acquia, a leading digital experience platform, announced a partnership with integration and workflow automation platform Workato to power enterprise connectivity to the Acquia Customer Data Platform (CDP). Organizations can integrate Acquia CDP with hundreds of external cloud services via secure, enterprise-grade APIs through out-of-the-box connectors.
With Workato-powered integrations like this (and others), marketers can achieve a faster path to connectivity with the services they already use. As a part of the Acquia Marketing Cloud platform, Acquia CDP enables marketers to aggregate and activate data from technologies of their choice into a unified, 360-degree customer profile. From there, marketers can use Acquia CDP to orchestrate personalized, AI-powered campaigns across the entire omnichannel customer journey.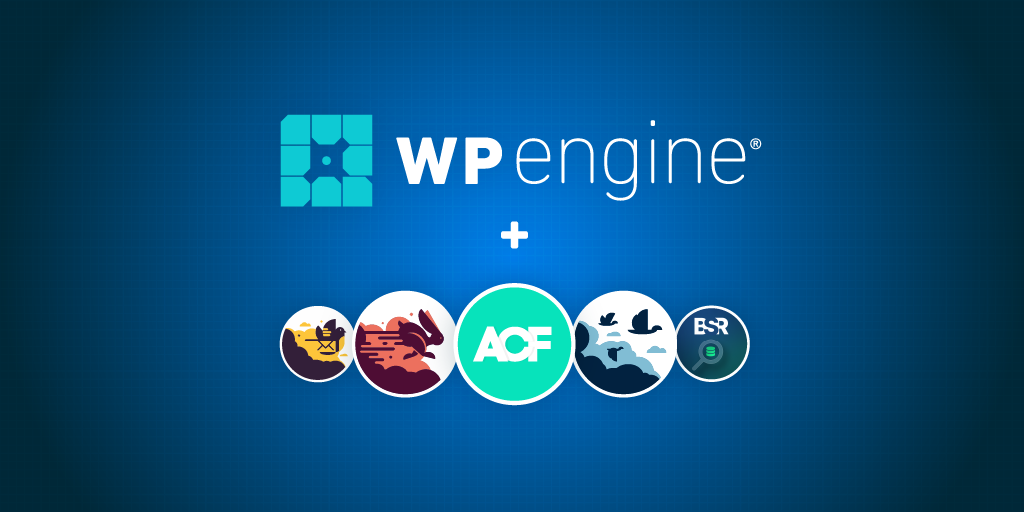 WP Engine acquires popular Delicious Brains WordPress plugins, including developer favorite Advanced Custom Fields
WP Engine, a leading WordPress digital experience platform for websites and apps, announced it will acquire five of the most popular developer-centric tools for WordPress from Delicious Brains – strengthening the company's offerings for both traditional and headless managed WordPress.
The plugins have a total installed base of approximately 4 million users and are widely adopted by WP Engine's customers. The acquired software includes WP Migrate, WP Offload Media, WP Offload SES, Better Search Replace, and a preferred developer go-to called Advanced Custom Fields (ACF).
The acquisition of these widely-used WordPress plugins will expand WP Engine's portfolio of market-leading developer tools, including WP Engine's Local, the #1 Local WordPress development tool; Genesis, the #1 WordPress theme framework; and Atlas Content Modeler, which simplifies the development process of creating content models for headless WordPress sites.