It's been a long, hot summer. Everywhere. So it goes without saying that September is a welcome sign of cooler months ahead.
Speaking of cool, we followed some notable news throughout the month of August. We started with Storyblok's launch of a new CMS experience that aims to reshape the future of digital storytelling. We also dug into the Salesforce Composable Storefront, a new digital commerce solution designed to help retailers go headless faster than ever – and another signal that the composable movement is continuing to build steam. 
Finally, we had an exclusive interview with Casper Rasmussen, the new president of the MACH Alliance. He sat down with Matt Garrepy, one of our contributors, to chat about the future of composable, the role of headless, and what's next for the MACH Alliance and its 60+ members. 
As with all things "autumn," change is in the air. Economic forecasts remain uncertain, and many organizations are looking to 2023 with trepidation. While the M&A cycle may have been a little quieter over the summer months, we're still tracking innovation and growth across the CMS and DXP market sectors – and we'll be featuring a number of exclusive interviews with industry leaders over the coming months.
Let's bid summer adieu with a few newsworthy nuggets to read with your pumpkin-spiced latte:
WordPress Homepage Gets a Fresh New Design
OK, so maybe this isn't a groundbreaking piece of news. But a redesign of a website is always an opportunity for a brand or company to "clear its throat" before it has something to say.
That might be the case for WordPress, which has certainly done its share of innovating over the past few years – especially with the introduction of Gutenberg. Now, the open source juggernaut will be greeting us with a fresh, new jazzy design on its WordPress.org website.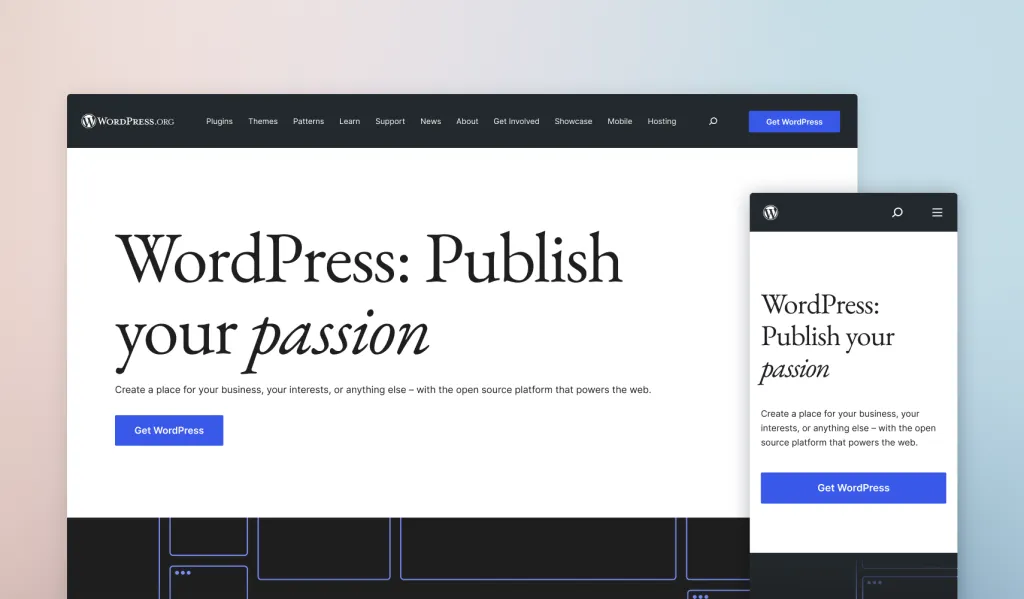 The new homepage brings more attention to WordPress's benefits and experience while highlighting the community and resources to get started on the platform. Meanwhile, the new download page greets visitors with a keen layout that simplifies the flow and presents both the download and hosting options right at the top.
Overall, a pretty sharp design solution. And no surprise: it's powered by WordPress. 
Optimizely Presents Opticon 2022
: Applying the Science of Growth to Digital Experience Creation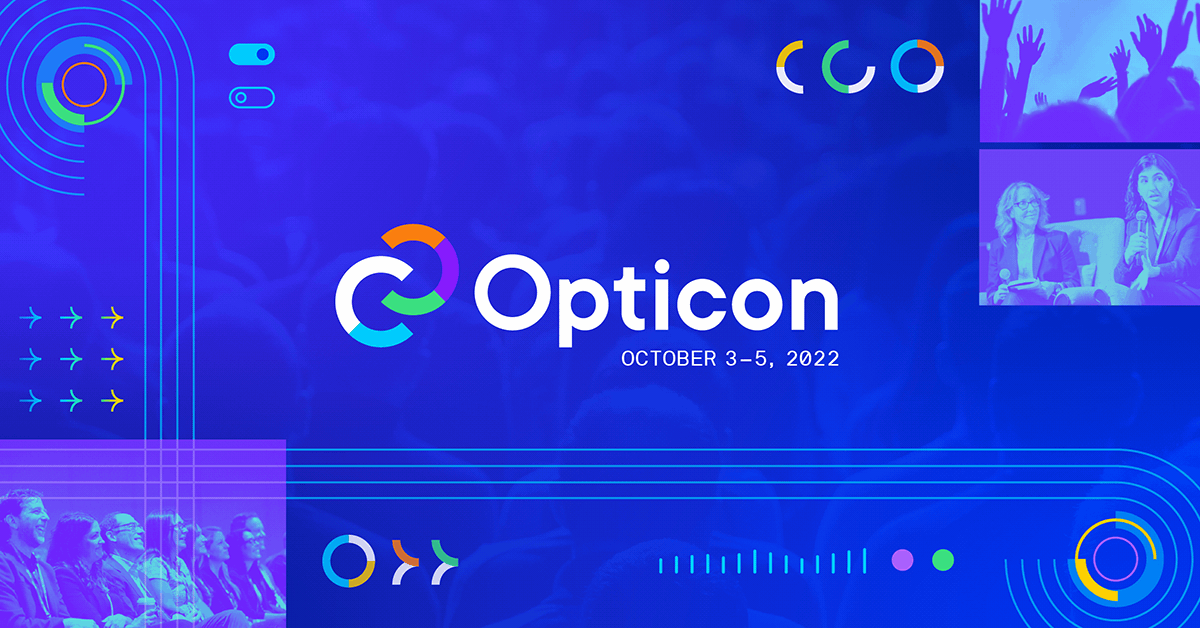 Looking for the optimal conference to attend this fall?
Optimizely, a leading digital experience platform (DXP) provider, announced its first in-person annual user conference, Opticon 2022. The event will take place October 3-5 in scenic San Diego (if you're in town, make sure you hit the Zoo - it's spectacular). Opticon will showcase how customers and partners are continuously "optimizing" their digital experiences across all channels to drive customer intimacy and business growth.
According to Optimizely, the stakes have never been higher when it comes to competing for customer attention. Businesses need sound strategies to navigate evolving market complexities, advance digital journeys, and elevate future-forward solutions to inspire teams and supercharge growth – resulting in strong, lasting customer relationships. Attendees at Opticon 2022 will hear from marketers, digital leaders, and developers who are achieving these outcomes by leaning into powerful experimentation and frictionless creativity to drive better brand experiences and accelerate revenue growth.
"To be competitive today, marketers need to do more than 'business as usual.' In a rapidly changing world, complexity is the enemy of digital marketing and great digital experiences," said Alex Atzberger, CEO at Optimizely. "To meet your customers every day and adapt, you need data and knowledge about your audience, what resonates with them, when they want to engage, and how they want to be marketed to. Great digital experiences, backed by experimentation and data-driven insights, are what enable continuous possibilities and lead to long-term growth. At Opticon 2022, we're excited to bring leading innovators, marketers, and entrepreneurs to the stage to showcase how applying a scientific method allows you to stay ahead of the curve, amidst an ever-evolving state of customer expectations."
If that content doesn't sound enticing enough, Optimizely is going for the slam-dunk with its celebrity keynote by Earvin "Magic" Johnson, who will share his experiences on what it takes to succeed in a digital-first, customer-centric business landscape. As an NBA legend and advocate for Black entrepreneurship, Johnson will explore how his lifelong commitment to dreaming big has pushed his off-court endeavors to new heights — and how leaders in digital, marketing, and growth can meet this pivotal moment with similar courage to unlock boundless innovation.
To learn more about the keynote session, or to register, visit: Opticon 2022.
Acquia Announces New Digital Asset Management (DAM) Integration with Drupal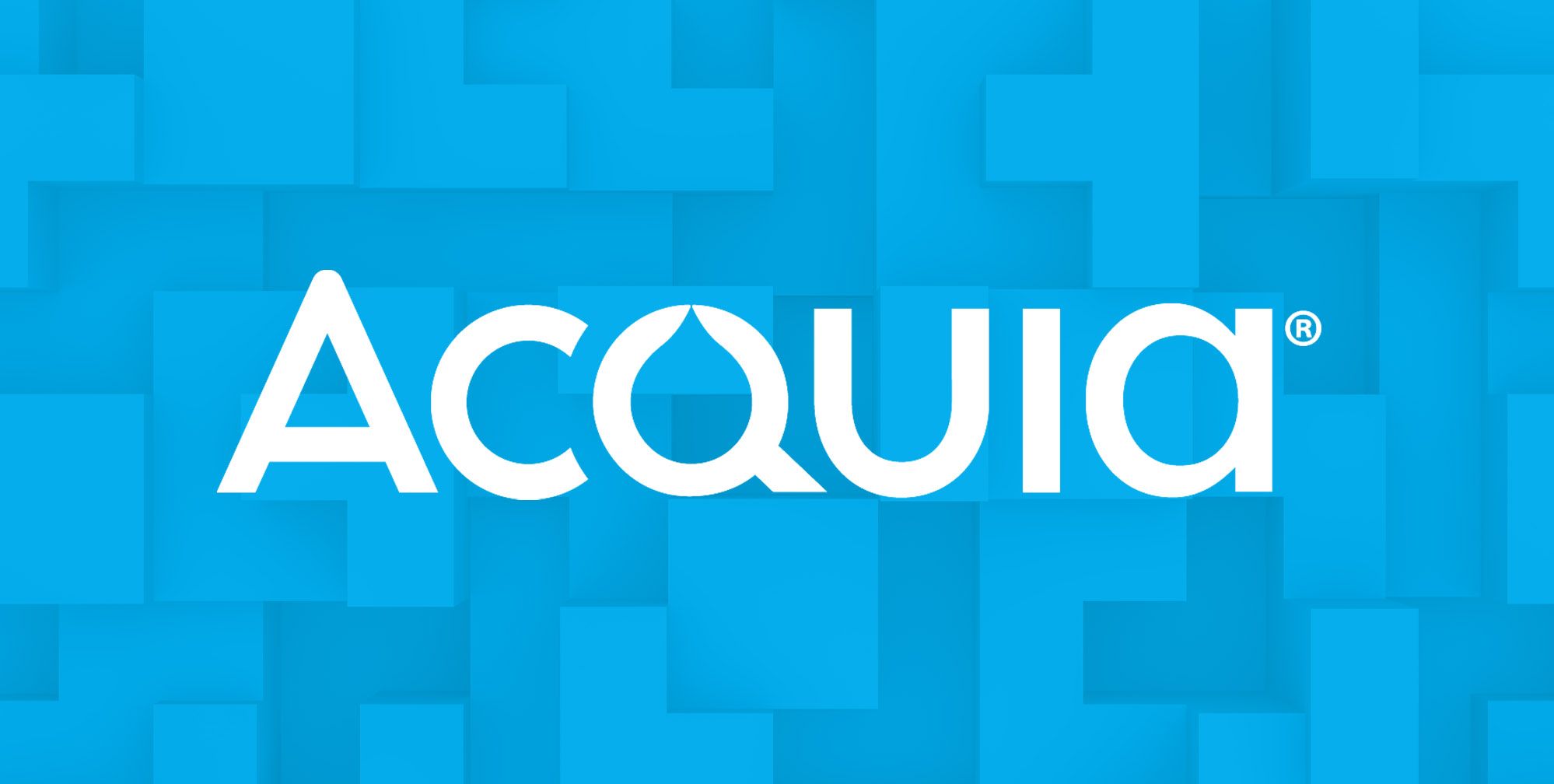 Acquia, a leading DXP platform, has announced a new Drupal integration with the company's digital asset management (DAM) solution, Acquia DAM (previously Widen DAM). The solution is aimed at speeding time-to-market for content.
Using the open source integration, content authors can now leverage Acquia DAM embed codes and manage versioning through the Media Library in Drupal – which has been extended to help users easily find their digital assets via search, metadata, and categories. Acquia DAM makes it simpler to organize and control assets, as well as achieve brand consistency through a centralized, cloud-based library. 
"Content is at the heart of any standout digital experience," said Dries Buytaert, Co-Founder and CTO of Acquia. "With a variety of asset types stored across disparate systems, many content authors struggle to maintain brand consistency as they build digital properties and create campaigns. The new Acquia DAM integration with Drupal makes it easier and faster to leverage brand-approved content, so content authors can focus on launching content rather than hunting down digital assets."
DigitalOcean to Acquire Cloudways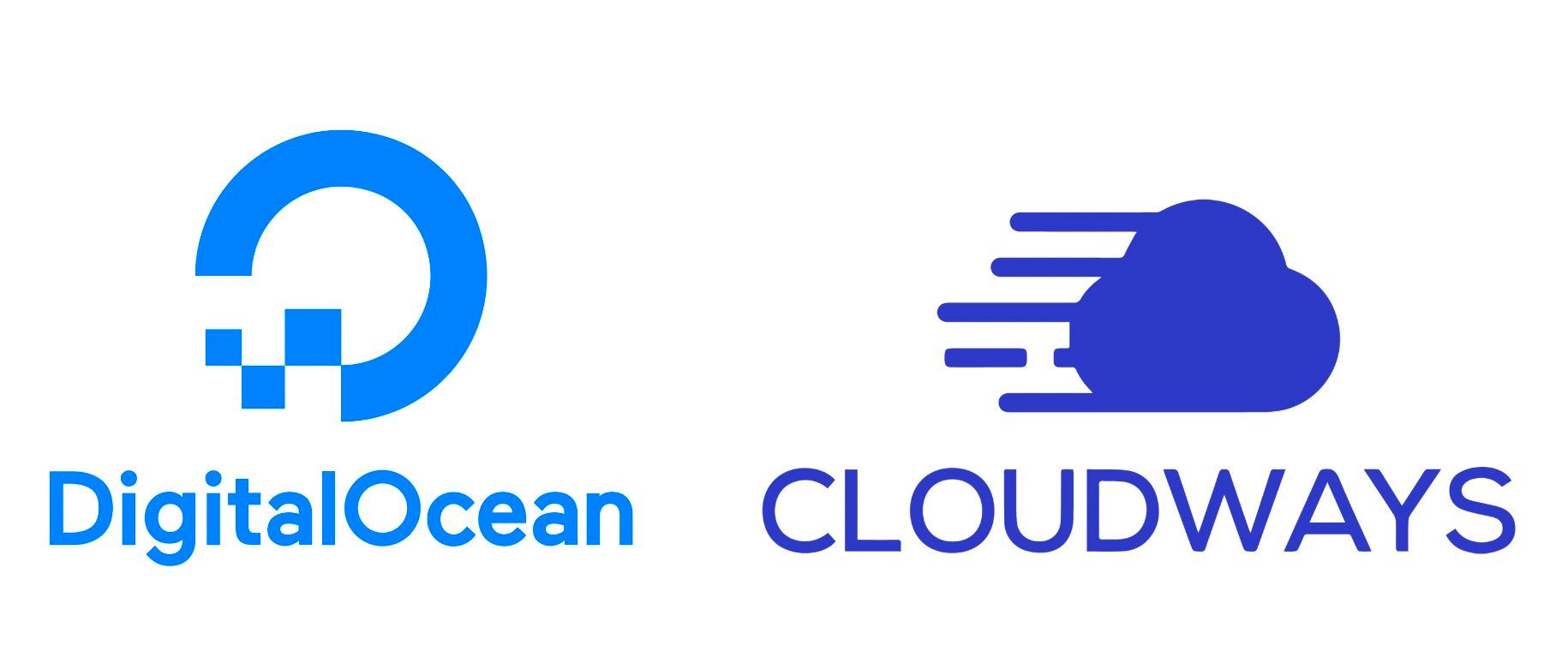 DigitalOcean is riding a wave of success, and this latest move is a testament to its growth. 
Billing itself as the cloud for developers, startups, and SMBs, DigitalOcean has carved a strong and loyal niche in the market – particularly as large public cloud providers have continued to dominate the space. Now, with an agreement to acquire Cloudways, a leading managed cloud hosting and software as a service (SaaS) provider for SMBs, its ocean is about to expand.
According to the company, DigitalOcean's acquisition promises to simplify workflows for small to medium-sized businesses that are looking for easier ways to create and scale their digital businesses. Cloudways will provide simple onboarding and day-to-day management that is purpose-built for certain SMBs looking to outsource their on-ramp to the internet, helping them offload the complexities of cloud infrastructure so they can spend more time running and scaling their businesses.
The acquisition of Cloudways expands DigitalOcean's serviceable market within global SMBs and increases options for digital agencies, eCommerce sites, bloggers, freelance developers, and builders hosting on WordPress, PHP and Magento. WordPress is the most popular content management system (CMS) – and according to W3Techs, it powers 43% of all websites on the internet.
Entrepreneurs and SMBs already choose Cloudways to optimize the performance, value, support, reliability and flexibility of their infrastructure and application management. As a result, they can save time and money while they grow their businesses. Cloudways provides a differentiated offering with an open and flexible platform, an incredible price-to-performance ratio, and superior customer experience.
DigitalOcean and Cloudways have been close partners since 2014. Cloudways currently relies on DigitalOcean infrastructure to power approximately 50% of its customers. Cloudways serves an international and growing customer base with an industry-leading NPS score of 71. Together, DigitalOcean and Cloudways will serve over 124,000 customers paying over $50 per month, representing approximately 84% of the pro forma company's total revenue.
"SMBs represent more than 50% of global gross domestic product (GDP) and spend $70 billion on cloud infrastructure today. With this acquisition, we are making it easier to launch, build and scale a business on DigitalOcean," said Yancey Spruill, CEO at DigitalOcean. "Cloudways and DigitalOcean share values around simplicity, community, openness and support that are vital attributes to how we differentiate in the marketplace. Together, we will be focused on providing a simple, easy, intuitive, and trusted platform to better serve SMBs so they can build their businesses and pursue their dreams of entrepreneurship."
In addition to expanding DigitalOcean's technology and tooling, the acquisition of Cloudways will also increase DigitalOcean's global employee base by 30% — adding expertise in key growth areas that will continue to drive productivity and performance across the platform.