Content marketing is about more than SEO and it's also about more than expert blogging. It's about people. It's always been about people.
It's about defining your audience, reaching out to them and holding on to them. It's also about making money, and spending less money to do so, by using quality content to generate traffic to your site.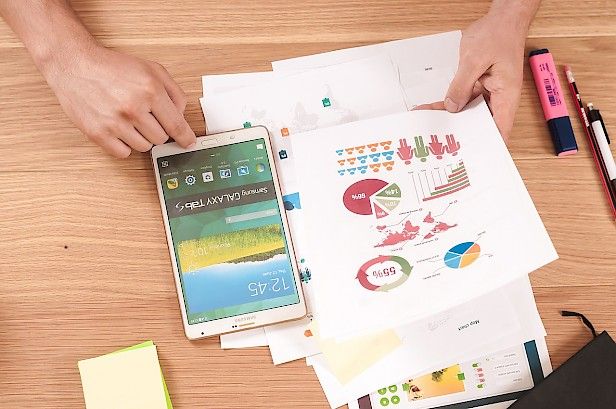 And yet somehow we've reduced it to a process that revolves around tiny Google spiders and their elusive algorithms. SEO is important, it's extremely important, but it's just one part of the equation when it comes to content strategy, and it should never be prioritised over producing top-notch content for your target audience.
Sure, a blog post with a keyword in every second sentence will be easily found – but what's the point if no-one actually wants to read it? Striking the balance between dropping knowledge bombs and dropping keywords is essential to the success of every business blog, and it's something that you can get right from the get-go, once you have a proper content strategy in place.
According to the latest Content Marketing Trends Study by Ascend2, 89% of businesses have been successful with their content marketing endeavours in the past 12 months. So how do you get a successful content strategy in place?
1. Define Your Objectives
Your content objectives should be very much in line with your business objectives, and they should be just as measurable. Too many businesses put the cart before the horse and start milling out content before they have any kind of strategy in place, which only ever leads to chaos.
You need to know why you're doing what you're doing, before you do it, and the same applies to any situation in life. Can't think of any objectives? Never fear, here's a few examples to inspire you!
Increase brand awareness and loyalty
Increase newsletter signups
Generate leads, e.g. by driving readers to a specific landing page
Increase referral traffic to your site
Improve SEO rankings
Increase organic traffic to your site
2. Research, Research & More Research
The very first thing you need to do is to research your target audience and figure out who they are!
You can do this by creating an audience profile, or buyer personas if your marketing is sales focused. It's important to get as much information as possible about your target audience and it's easy to collect this information with social listening tools such as Social Mention.
Some important questions to ask yourself are:
Who do you want to buy your product?
Who do you want to read your content?
What industry are they in?
Where do they live?
What types of content do they share online?
Where do they hang out online?
What are their pain points?
How can your content address those pain points?
Once you've answered these questions, you can tailor your content specifically to that audience with far more efficiency.
3. Create Relevant, Innovative & Original Content
It's important to keep your content objectives in mind 24/7 and to ensure that every piece of content you create is designed to help you to meet those objectives. Your content doesn't have to be specifically about your industry, but it should be designed to appeal to your target audience as a whole.
For example, if you want to get organic traffic from your content marketing then you need to provide content that your audience is searching for, i.e. there's no point in writing a post about the new KFC Snackbox on a Vegan website. Once you know what they're searching for, you can make sure that the content is ready and waiting on your blog…and ching ching, instant traffic to your site.
Google's keyword planner is your best friend when it comes to keyword research and once you've identified your keywords, you can use them to come up with content themes and get your content calendar up and running.
Another excellent tool is What to write. It's effectively an online muse when it comes to writers block and it will come up with awesome content ideas for you based on the themes you provide.
Alternatively, why stick to only written content? Articles came out top on the Ascend2 Content Study, but there are tons of content formats out there to choose from, including infographics and video content.
4. Stick to a Content Calendar
This is simply about getting a process in place for the creation and promotion of your content, and it's super handy for tracking your results. This calendar should be shared with everyone involved with the content, from ideation to publishing – as it keeps everyone on the right track and working towards the same goals.
Your calendar template can be customized, designed from scratch, or simply downloaded if you just don't have the time to get creative! Some of the usual suspects found in content calendar categories are:
Content Theme
Blog Post Title
Blog Post Overview
Social Media Link Copy
Target Audience
Author
Editor
Keywords and Categories
Supporting Images
Due Date
Publish Date
Feeling overwhelmed? Here are a few great FREE templates from head honchos in the industry to get you started!
5. Track Performance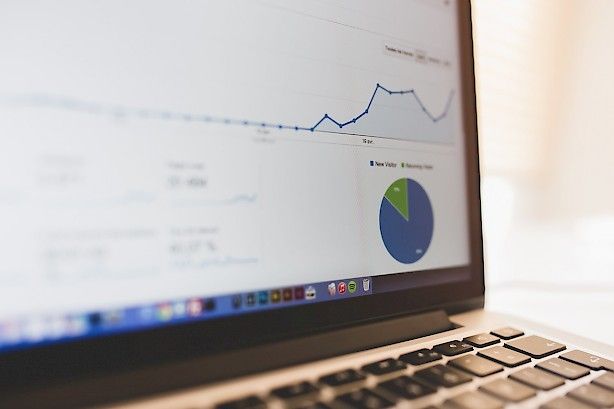 There is very little point in having objectives if you're not going to work towards them, which is why it's imperative that you track and monitor everything.
How are you measuring your business objectives? Are you meeting them? What counts as a success to you? All of these questions have to be answered if you're going to see any tangible results.
When it comes to measuring content performance, Hootsuite and Buffer App are excellent social monitoring and analytical tools. And you can then revert to Google Analytics or Lucky Orange to measure your website traffic. The frequency at which you track your content is up to you, but generally I recommend daily social media tracking and weekly analytic reports.
Over To You
So, now that you're clued up on what to do, it's time to get cracking and actually do it! Those blog posts won't start writing themselves.
Do you have any of your own content strategies? Let us know in the comments below, or start up your a discussion with us on the CMS Forums.