DNN has announced the general availability of DNN Evoq 8.
DNN Software provides a suite of solutions that make designing, building and managing feature-rich sites and communities fast, easy and cost-effective. DNN Evoq Content is used by thousands of businesses worldwide, including a number of Fortune 500 companies. DNN was also the 2014 Critics' Choice Award Winner for Best Small to Midsize Business .NET CMS.
According to DNN, Evoq 8 seeks to empower modern digital marketers by giving them easy access to all of their digital assets regardless of where they are stored. Marketers can also publish content to any online channel, personalize it to each visitor, and measure its effectiveness.
Bridging The Multi-channel Gap
The most obvious enhancement brought about by DNN Evoq 8 is the new, streamlined interface, with layout and editing capabilities that are more efficient than ever before.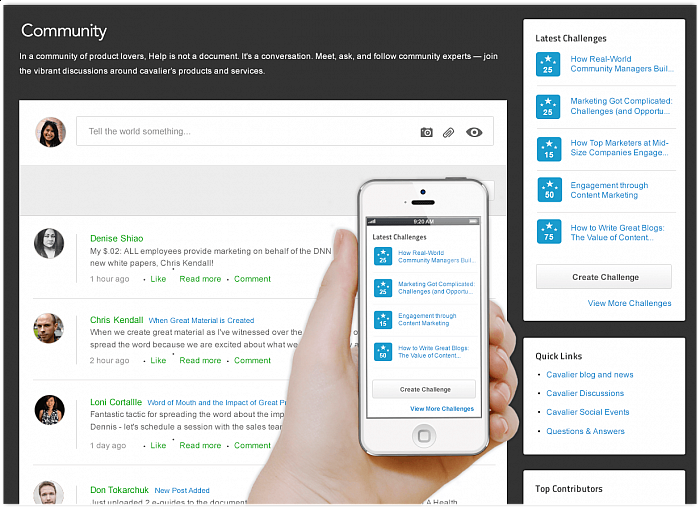 DNN Evoq 8 also brings about the following new features:
Content Personalization: Content personalization is seen as an essential digital marketing capability that increases conversion, according to recent research by Econsultancy. Evoq 8 enables customers to build personalization rules that tailor site content based on visitors' profiles. Rules are based on geography, account registration (i.e. registered versus non-registered users), gender, age, recent visits, referral source, search terms and ad clicks.
Page-Level Content Analytics: Statistics on page views, referrers, unique visitors and conversions are presented as an overlay on each web page, via data collected and managed by Evoq. Any marketer, regardless of their level of proficiency with analytics, can immediately understand how content is performing, without navigating to a separate web analytics system.
Centralized Access to Cloud-Hosted Content Repositories: Evoq 8 includes built-in connectors to Box, Dropbox, Amazon S3, and SharePoint, making it easy to access any piece of content or digital asset from a single window. This capability allows marketers and content producers to use their preferred content storage service or use multiple services, without moving files, duplicating effort, or wasting valuable time.
Advocate Marketing: Evoq 8 enables Marketers to activate the brand advocates already on their webiste by rewarding them for sharing content on their personal social networks. The advocacy marketing capability is integrated with Evoq's native gamification engine, and engages customers by issuing challenges, tracking challenge completions, and awarding points, badges, or other designated incentives.
Furthermore, Evoq 8 allows marketers to quickly and easily integrate their websites with Marketo.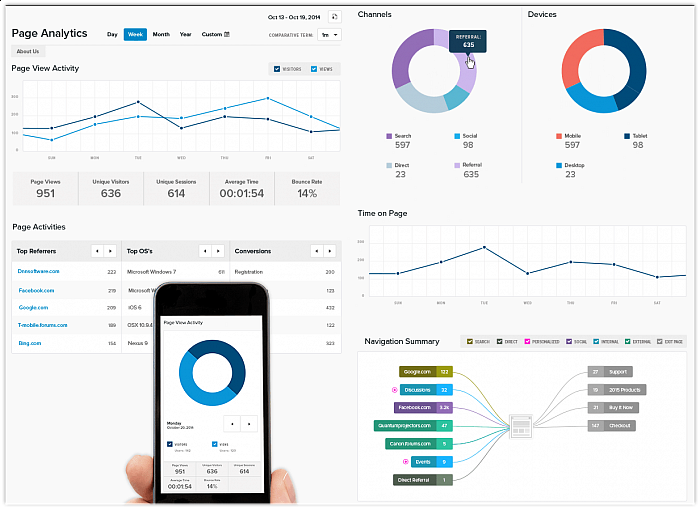 Navin Nagiah, CEO and President of DNN, gave some insightful comments regarding the release of DNN Evoq 8:
"We're seeing a big shift in the digital marketing landscape.

Marketers have to coordinate the publishing and tracking of content to multiple channels and systems, beyond their own websites – Twitter, Facebook, LinkedIn, campaign microsites and landing pages, CRM systems, and marketing automation systems. From a marketing solutions perspective, on the one hand are traditional Web CMS for content publishing; and on the other hand, there are now more nascent solutions from young companies rooted in predictive analytics, personalization, and content marketing. Marketers are desperate to bridge that gap.

With Evoq 8, we will be one of the few companies to straddle both worlds and deliver measurable ROI to customers. Evoq pulls content from any repository, pushes it to any online channel, and measures its effectiveness."
Live Webinar & Product Demonstration
DNN will be showcasing a demonstration of Evoq 8 during their upcming webinar, schduled for Wednesday, January 28, 2015 at 9am PT (12pm ET). The webinar is open to the general public.
Visit DNN's website to register for the webinar.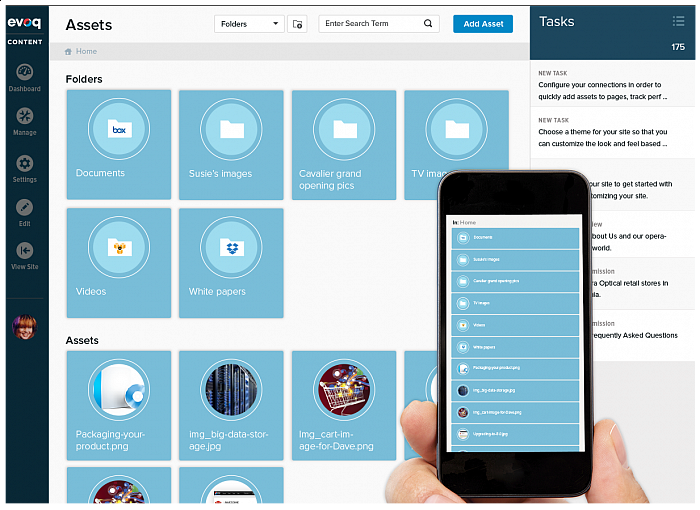 To find out more about DNN Evoq Content, visit their website.
Also, be sure to discover more about DNN Evoq Content through our CMS Directory.