Acquia, the digital experience company, has announced the availability of Drupal 8 on its Acquia Platform, the renowned cloud solution for unifying content, community, and commerce.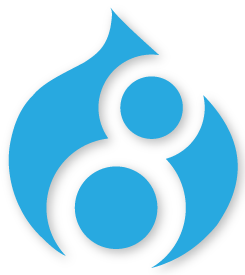 With digital experiences becoming more and more reliant on mobile, apps and IoTs, the need to provide relevant, consistent, and personalized experiences is paramount. With Drupal 8 under its arm, Acquia are hoping to give brands the power to meet those demands.
You don't have to take my word for it though. Dries Buytaert, Drupal's founder and Acquia co-founder and CTO, made this bold statement regarding the news:
"I believe the combination of Acquia and Drupal 8 delivers the most important advance in the delivery of digital experiences the market will see in the next 10 years.

Drupal 8 breaks the mold for dated content management models and liberates content from the page for the post-browser era. Now we have the power to deliver the right content, to the right audience, at the right time, on the right device."
200+ Breakthrough Capabilities
Many users from the Acquia community will have been waiting for this announcement with baited breath. Mainly because of the exciting prospect of combining Acquia with the most powerful form of Drupal to date.
In fact, Drupal 8 serves up 200 breakthrough new capabilities, including:
● Re-imagined authoring experience. Drupal 8 provides a new content authoring experience, designed to help authors quickly and easily create content.
● Mobile-first. The entire Drupal 8 user interface has been made responsive, allowing content authors to publish content on any device.
● Content as a service. Drupal 8 provides an API approach to content delivery, allowing content to be made available everywhere, including websites, mobile devices, native applications, digital screens, and the Internet of Things.
● Simplified deployment. Drupal 8 incorporates many of the most widely deployed modules from previous versions of Drupal into its core, speeding time to web for site builders.
● Multilingual support. Drupal 8 automatically downloads language translations in more than 100 languages, and provides enhanced support for managing global sites.
● Developer productivity. Drupal 8 provides extensive enhancements for developers, including RESTful APIs, object-oriented development, simplified configuration management, improved unit testing support, and more.
● Improved performance. Drupal 8 includes caching improvements that speed the delivery of personalized, dynamic content.
Acquia's CEO, Tom Erickson, made these comments upon the announcement:
"Our customers expect us to keep them at the forefront of digital transformation. Drupal 8 on the Acquia Platform provides broader capabilities for both simple and complex sites than any other alternative.

Though Drupal 8 is still in beta, our team is focused on mitigating any and all risks with using it. We've helped many organizations go live already on Drupal 8 with the careful guidance of our expert developers and security specialists. We will be assisting with resolving key issues in our customer projects, ensuring their success as we have for the thousands of existing customers we have."
"Drupal 8 For Our Future"
Without doubt, Acquia has been the largest contributor to the development of Drupal 8, through release management, performance improvements, and sponsorship of key events.
To further push their efforts, Acquia has embarked on a program called "Drupal 8 for our Future," which is made up of the following initiatives:
● Sponsorship and curriculum-creation support for programs such as STEM Fuse, which brings Drupal education to high school students nationwide, and 50 OSTraining Drupal 8 courses that will be made available on Acquia Cloud Free for anyone in July 2015.
● The creation of our own public Learning Management System for Drupal 8 training.
● Acquia U, a 14-week paid intensive training program that creates Drupal developers.
Acquia is also offering enablement and training based on role and previous technical experience. The Drupal 8 Readiness Workshop assesses the current state of Drupal sites and lends Acquia expertise to the creation of a Drupal 8 projects.
Organizations can get started Drupal 8 on the Acquia Platform today by visiting the Acquia website.
Our CMS Directory can also be used to explore both Acquia and Drupal.