Duda, a do-it-yourself website builder for web professionals and small businesses, has launched inSite , an easy to use new tool within its DudaOne platform.
Formerly known as DudaMobile, Duda is quickly taking hold of a slice of the website builder market, having partnered with companies like Google, Yahoo and AT&T.
I recently interviewed Itai Sadan, Duda's Co-founder & CEO. We discussed Duda's begginings, its offerings and its future as a website builder in a competitive market. Itai Sadan certainly sounded positive about Duda's future in that interview, and now that inSite is launching, I can see why.  
inSite makes it easy for business owners to create dynamic web content based on customer behavior. It comes out-of-the-box with Duda's DudaOne website builder. The kicker is that such technology is often reserved for large enterprises with huge IT budgets and dedicated IT departments.   
Democratizing Personalized User Experiences
Using inSite, businesses can preset what content different types of customers will see based on variables such as time of day or week, device type, number of visits, location and more; without requiring any development work.
A website visitor using a mobile device in the morning hours for example, can be shown content different to that shown to a visitor at night via a desktop.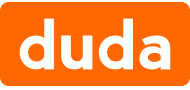 Duda have also shared some research undertaken by one of their customers, Raydiance for Women, a custom hair replacement company in West Bloomfield, Michigan.
By implementing an inSite campaign on their website, Raydiance for Women recorded a 65 percent increase in conversions from potential customers. In this specific campaign, customers visiting after office hours were presented with a contact form, and first-time visitors during office hours were presented with a video and prominent call-to-action. 
Mike Madigan, Vice President of M-1 Studios, the agency responsible for creating the Raydiance website, made these comments:
"inSite has been incredible, mind-blowing really. Before inSite, we simply would not have had access to the technology needed to present website visitors with such a personalized experience. The huge increase in engagement we've already seen is just astonishing. We can't wait to offer it to our other customers."
Furthermore, Itai Sadan, Duda's Co-founder and CEO, had this to say upon the public launch of inSite:
"The bigger companies have always had the budgets and resources to create elaborate personalized user experiences, creating an unfair situation for smaller businesses and web professionals.

Today, with inSite, we're leveling the playing field by democratizing this technology and making it possible for anyone to easily build enterprise-grade websites without the need for massive budgets or a large development team.

Duda is the only DIY website builder to bring DWP features to our customers, and we've made it as simple as a few clicks. Based on results from our early inSite users, we know businesses will be more successful by personalizing their websites."
inSite comes as part of DudaOne, Duda's DIY website builder. 
To get started on your website, visit Duda.