Making sales using Ecwid, but the eBay market keeps calling your name? I've got good news for you.


Ecwid has extended its multi-channel capabilities to include publishing products directly to eBay. Plus, users can now manage their eBay dealings through their Ecwid control panel.
The platform's 800,000+ user base will likely be very pleased with the news, as the lure of eBay is still as strong as ever for online merchants.
An Easy Entrance into eBay
Ecwid's instructions are an easy read. To establish a presence on eBay, users just need to:
Click "Promotions" and then eBay
Connect an eBay account to your Ecwid store.
Select the products to be published on eBay.
And that's it.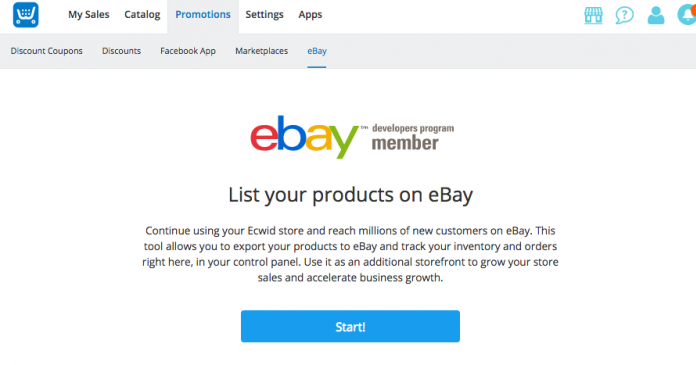 The eBay integration doesn't stop there, though. Ecwid sellers can also manage eBay sales from Ecwid.
Plus, as eBay sales occur, Ecwid automatically syncs and adjusts inventory levels. Effectively, Ecwid has turned eBay into a new arm of itself for merchants to benefit from.
To find out more about this new eBay integration, visit the Ecwid blog.