Photoshop is the first word in graphic design software and like most leading software products, it demands a fee from anyone who wants to use it. In fact, to access Photoshop, you'll need to fork out about $19.99 every month. Personally, I don't have an issue with this given how powerful Photoshop is but there are those who do.
Thankfully, there is a solution to this price problem.
Free alternatives to Photoshop do exist, and they hold their own in terms of quality, too. Here they all are. You can check here for non-free Photoshop alternatives).
1. GIMP
Announced to the public in 1995, GIMP is one of the most popular free Photoshop alternatives on the market. It's also likely to be the most powerful graphic design tool on this list. It's free and open source, but packs a professional punch nonetheless.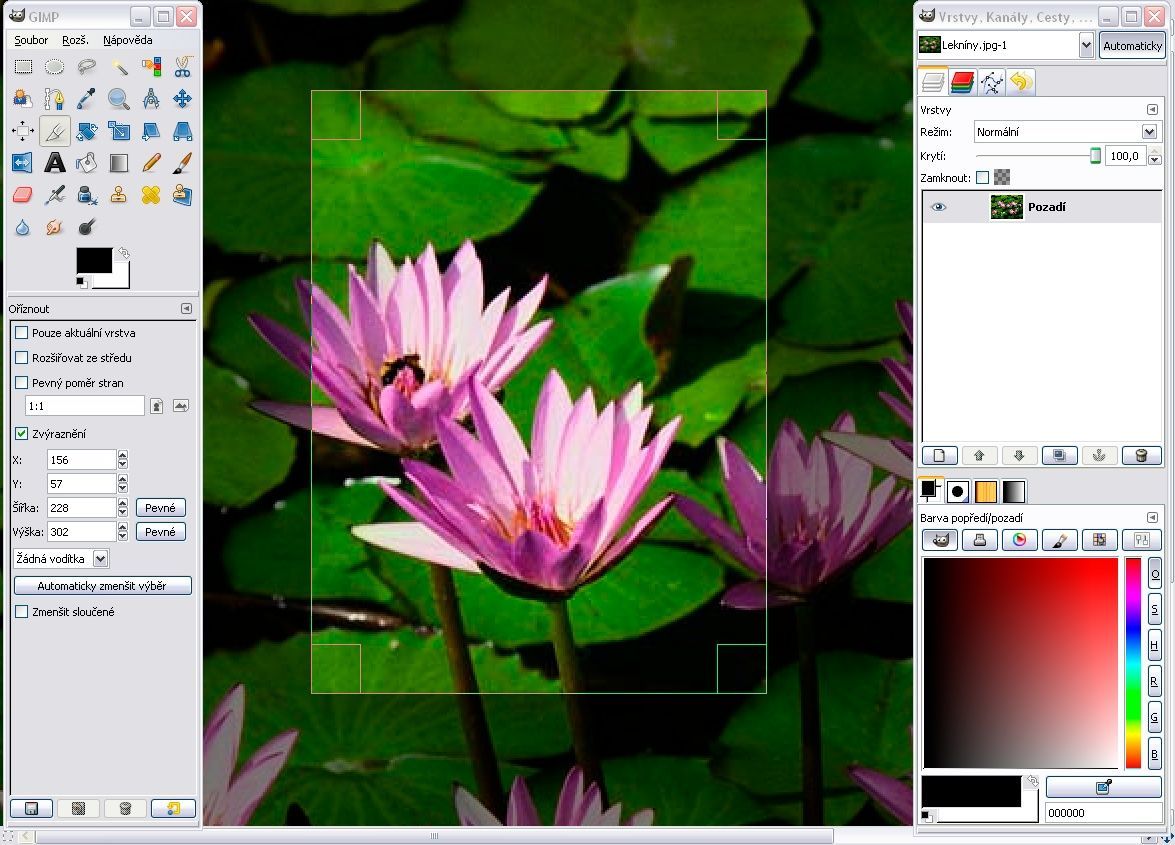 There are big similarities between Photoshop and GIMP in terms of  functionality and user interface, so many find migration from one to the  other to be easy. GIMP is also capable of opening and working with PSD files, which are Photoshop specific.
GIMP has a number of high quality features which definitely hold their own against those of Photoshop. The  professional features available in GIMP such as color adjustment tools, customizable brushes, gradients, and auto image enhancement tools, make it easy for users to create artwork from scratch and edit  photos/images.
The in-depth tutorials cater for all users from beginners to advanced level. This makes it super accessible to everyone, including users who aren't familiar with the open-source application
Learn more at the GIMP website
2. Inkscape
Inkscape is a free and open source  vector graphics editor. It's perfect for creating icons for apps and  websites, cartoon illustrations, and logos. Despite being free, Inkscape  looks and feels incredibly advanced. Some of its many features include  intelligent drawing tools, the ability to import and export multiple  file types, add-ons, and multilingual support. These powerful tools and  its intuitive UI make it an excellent option for beginners.
Although it's probably a little more  comparable to Illustrator, Inkscape is a great free Photoshop  alternative, especially if you want to save some $$$ (since it's free).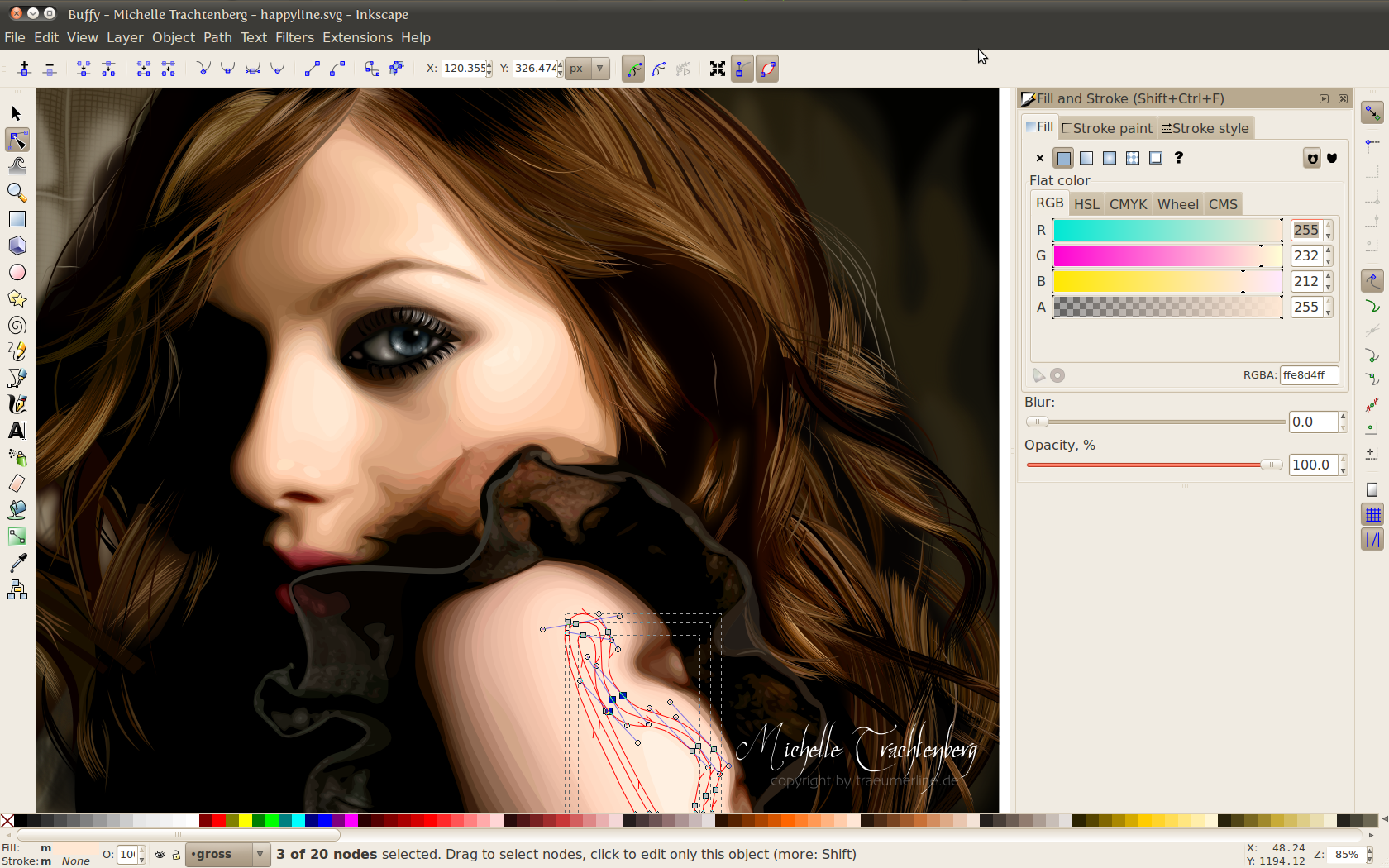 It's also one of the few options on the list compatible with Linux (along with GIMP that is).
Learn more at the Inkscape website.
3. Pixia
Pixia is a raster painting program and graphics editor specifically well–suited for many forms of digital painting.
It offers a lightweight painting environment for digital painting and artwork of all types! Unlike other digital painting and editing tools, Pixia strips the bloatware features away, leaving a fast, focused environment that ensures you can paint without any distraction.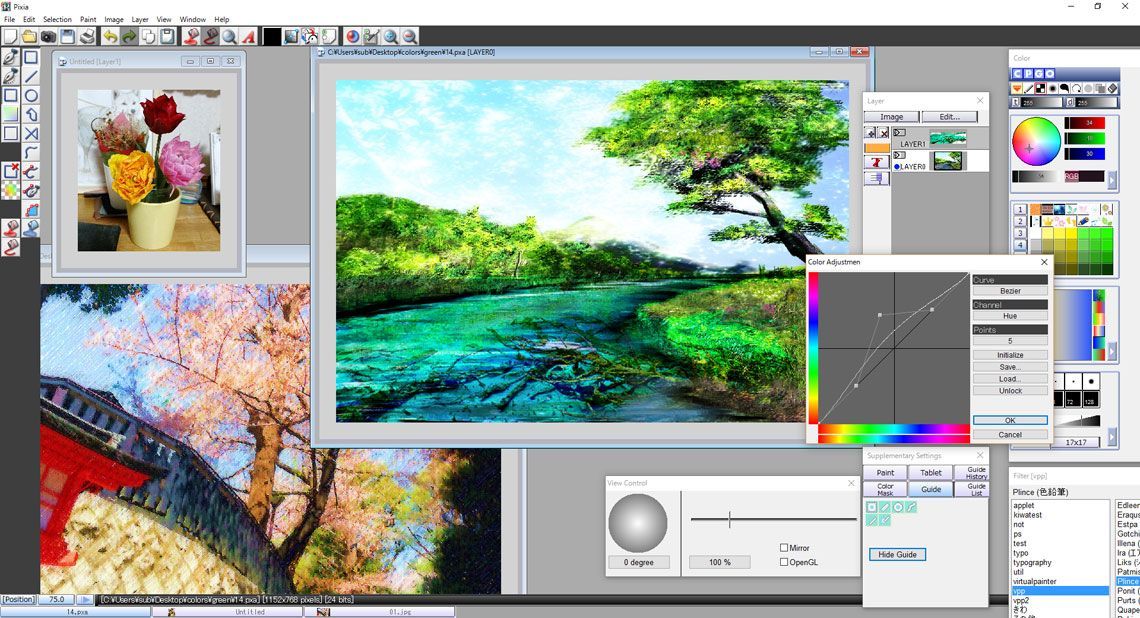 It is also freeware making it a great free Photoshop alternative.
Learn more at the Pixia website.
4. exPhoto
exPhoto is another application by the same developer that created Pixia and is more geared towards photo editing and print graphics. The advantage is that you can choose which application best suits your needs at the time.
Doing some digital painting? Load up Pixia. Looking to touch up a photo? Time for exPhoto. Sure you have to install two apps but it keeps the features geared towards the task at hand, which is smart.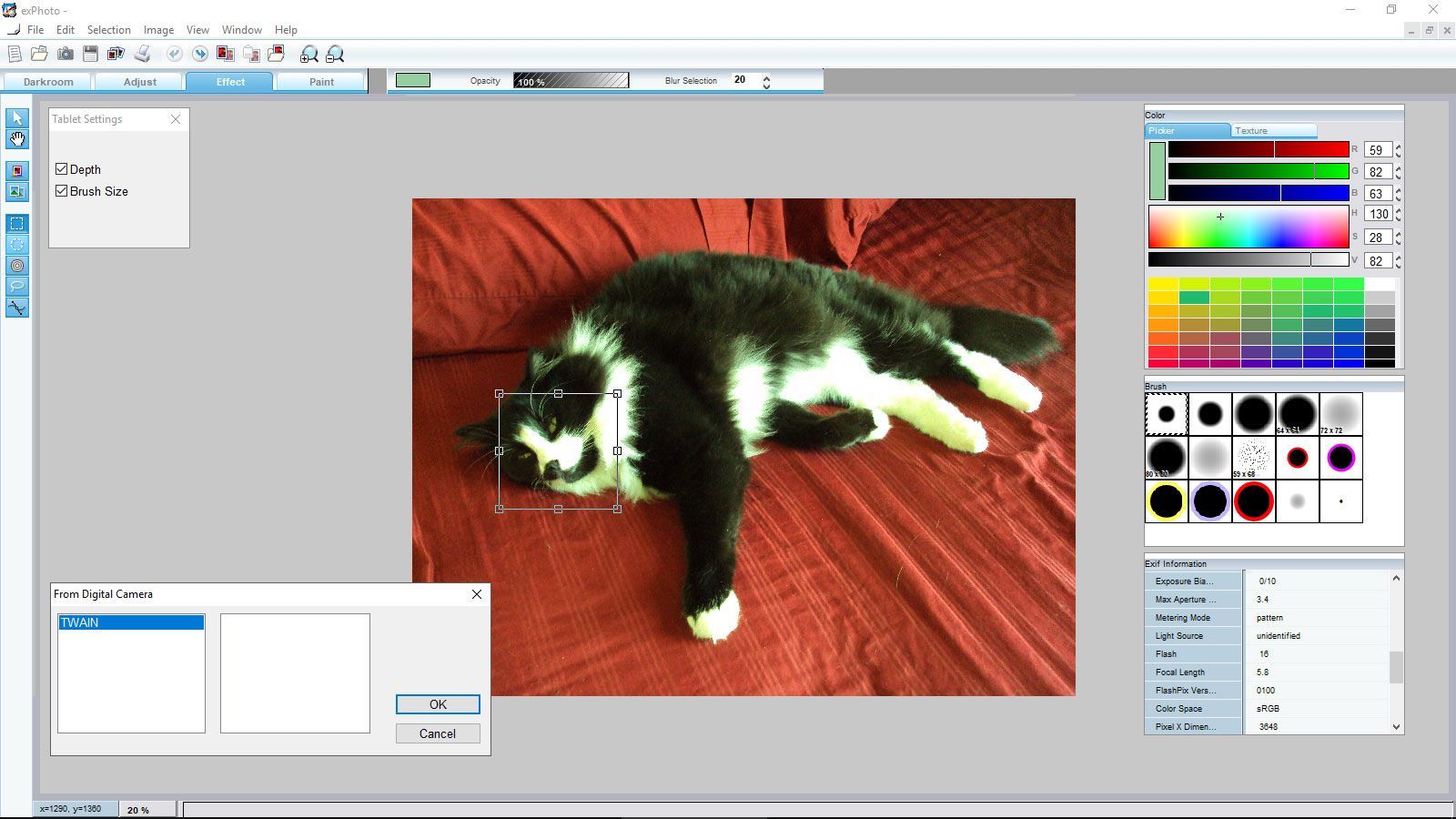 exPhoto is also capable of handling and saving as PSD, just like GIMP.
Learn more at the exPhoto website.
5. Pixlr
Pixlr comes in two distinct flavours.  Pixlr Express is ideal for quick fixes and simple edits, while Pixlr  Editor is for power users. Both are both free, and both are  browser-based web apps, so there's never any need to download the  software. This makes it ideal for Chromebook users, too.
Pixlr is feature-packed but has a clean UI that makes it easy to navigate these features without seeming  "cluttered" or overwhelming the users with the number of options  available.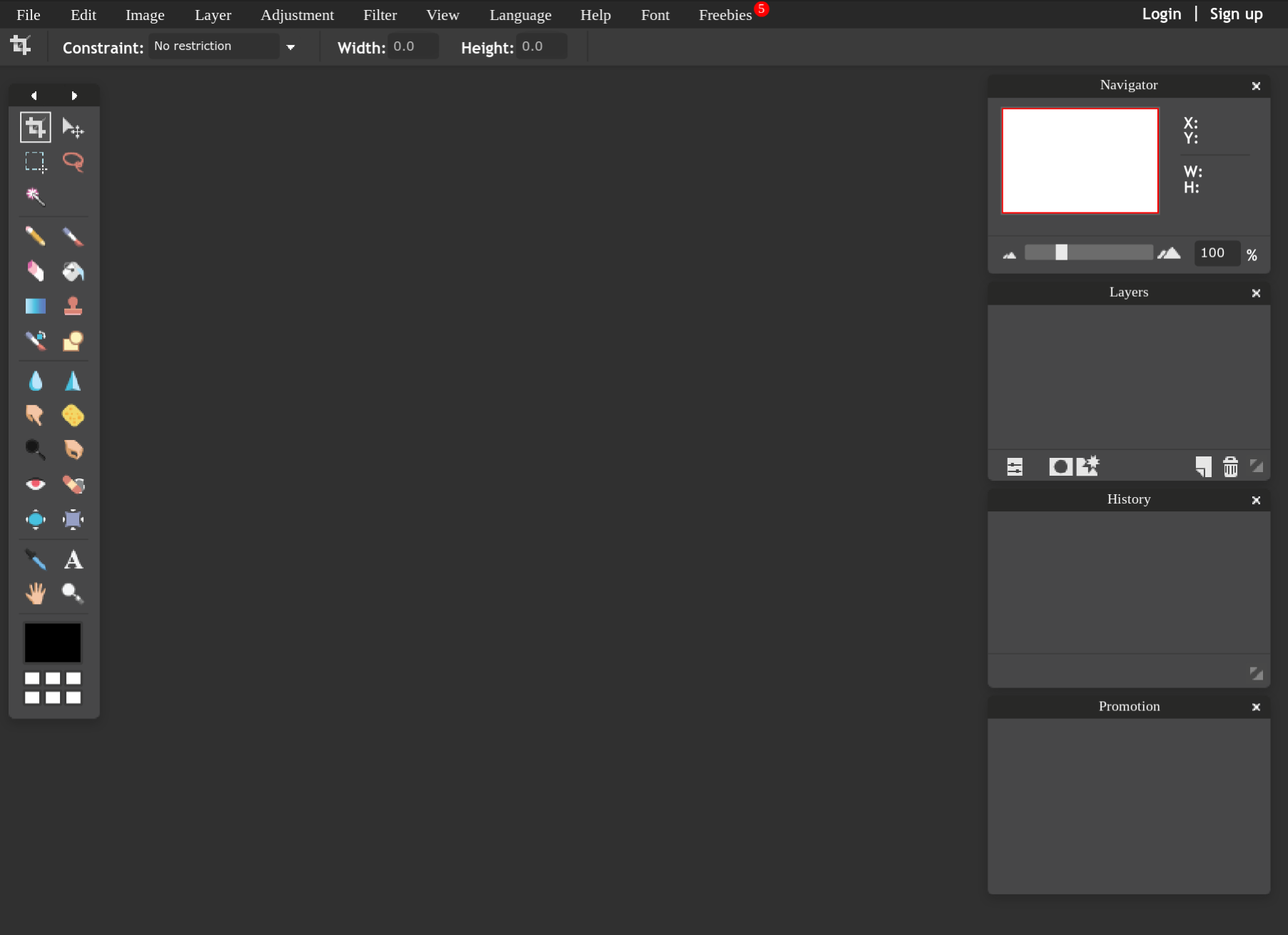 One super useful benefit to Pixlr is that it runs free Android and iOS apps that allow you to edit right from your smartphone.
Learn more at the Pixlr website.
6. Krita
Krita was created by artists with the  aim of making art tools affordable to everyone. This is an open source digital sketching and painting studio that is geared towards concept artists. illustrators, and designers who want to sketch from scratch. So, if you want to edit existing imagery, this one isn't for you. Krita  also offers training material to kickstart your illustration career (or  hobby), and can open PSD files, too.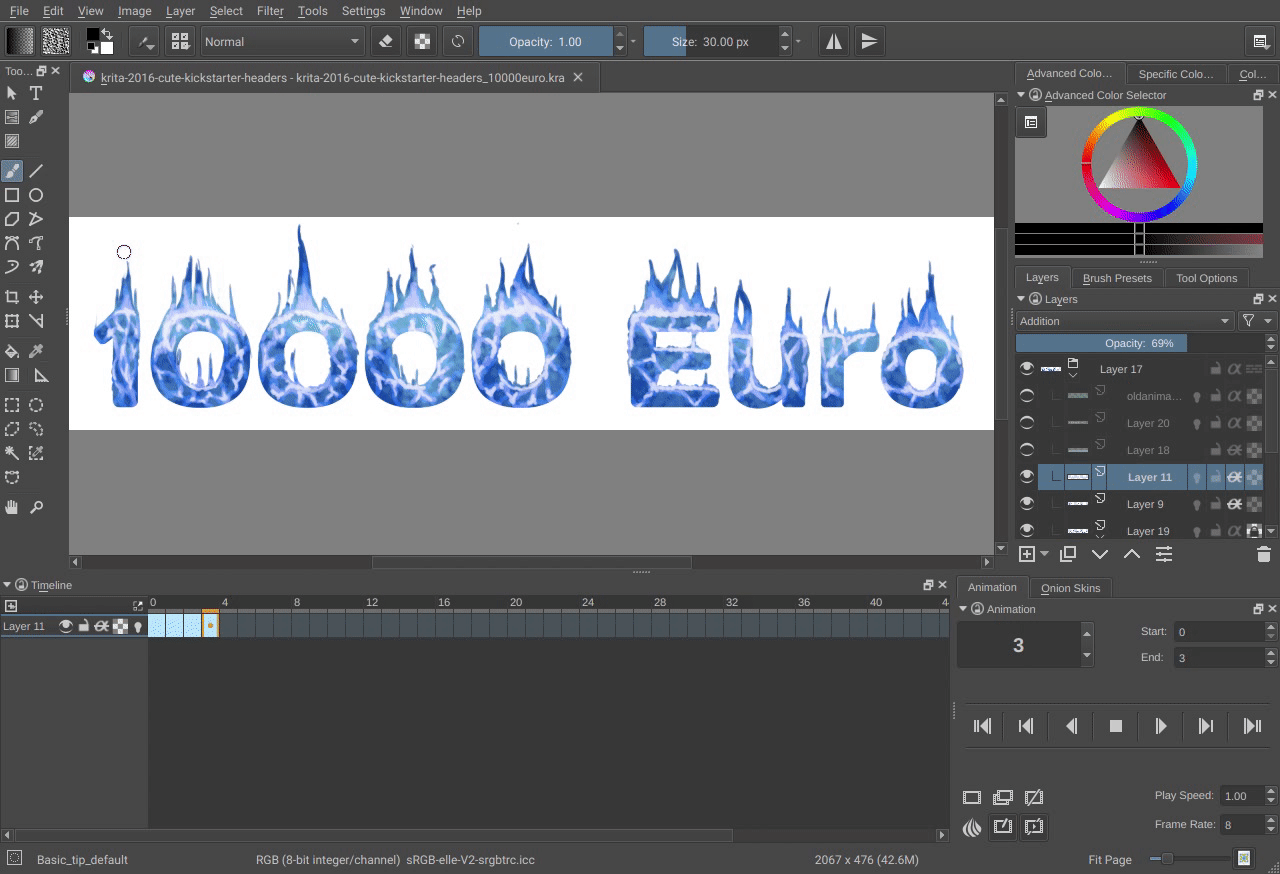 There is a bit of a learning curve to software and the UI isn't too user-friendly, so its best suited to users with some experience. But once you get the hang of it this is an excellent Photoshop alternative that's full of great features for  painting and design.
Learn more at the Krita website.
7. Canva
Canva is a browser-based web app that provides everything a graphic designer needs. For those who like to work on their phones or tablets, there are apps for iOS and Android as well.
Used by over 10 million people, Canva  serves up millions of stock images, hundreds of fonts, and a wide range  of filters, icons, and shapes. With their resources to hand, you can  drag and drop images into place before editing them. The simplicity of Canva makes sophisticated design accessible to everyone with a diverse range of templates available, and even the most amateur of users will get decent design outcomes with the help of this app.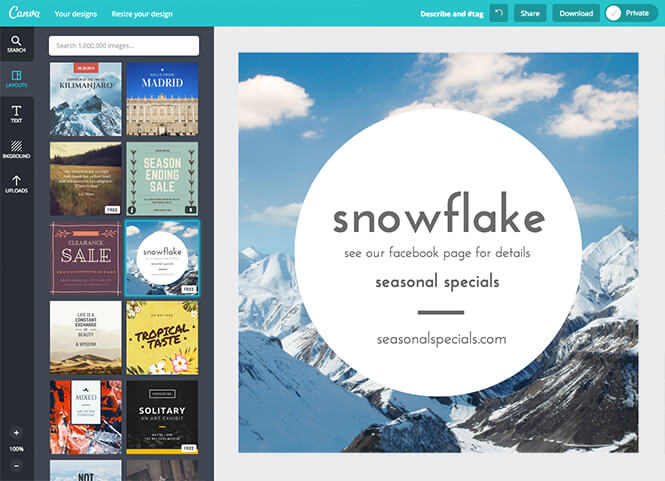 Seasoned graphic designers may find Canva to be a little lightweight, but it's a useful app to have on hand when you need to take a few shortcuts and don't want to sacrifice quality in the process. This is a freemium app and more experienced designers will definitely want the paid version, but pricing is nowhere near Photoshop territory. Check out our Canva Review to learn more.
Learn more at the Canva website.
8. Paint.NET
Thanks to its image based tabs system  which makes it easy to work on multiple projects at once, Paint.Net is a great free alternative to Photoshop. Also, the inclusion of layers – a feature normally reserved for expensive professional software – makes Paint.Net tough to beat. The UI will feel familiar to Photoshop users but it's also very easy to pick up for newbies.
I see it as a halfway house between Microsoft Paint and Photoshop, making it easy for graphic design newbies  to grasp. And it's for that reason – among others – that I've personally been using Paint.NET for all my image editing needs over the  last few years. It's simplicity combined with the advanced features  available makes it a tough one to beat and also a great option for users  that have difficulty with software that's geared more towards  experienced users. Features include a number of special effects that can  sharpen, blur, emboss, distort, and eliminate red-eye from photos in a  few clicks.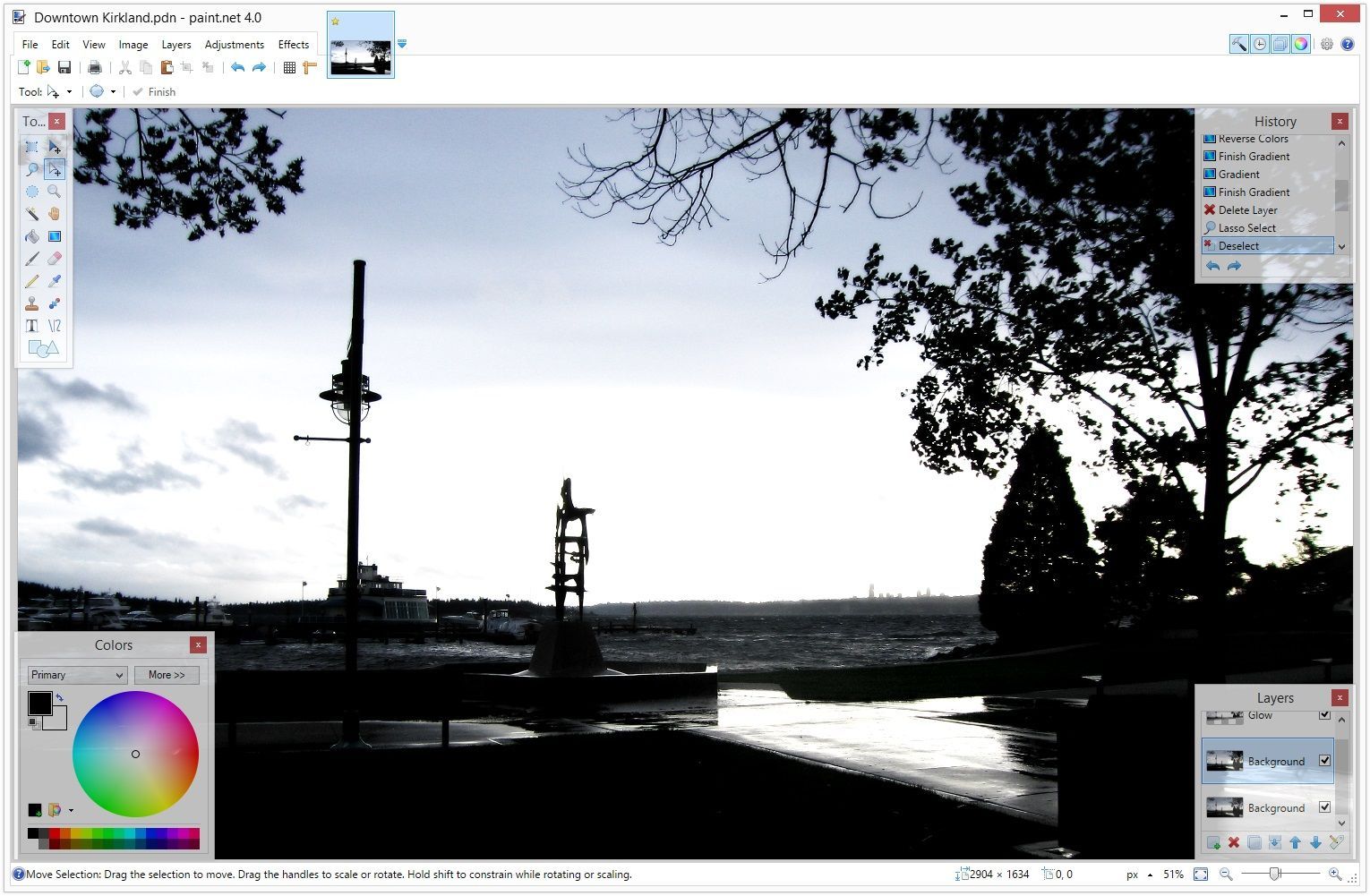 It's bad news for Mac users though, as Paint.NET is available only for Windows.
Learn more at the Paint.NET website.
9. Seashore
If you're a dedicated Mac user, Seashore may be for you. Available only for Mac OS X's Cocoa framework, Seashore takes inspiration from GIMP (number one on this list) by serving up similar functionality and using the same native file format.
However, unlike the GIMP, Seashore is  aimed at a broader audience who just want to do some basic image editing. It's ideal for new users who with little experience in this area, although the UI is pretty basic and definitely leaves room for improvement.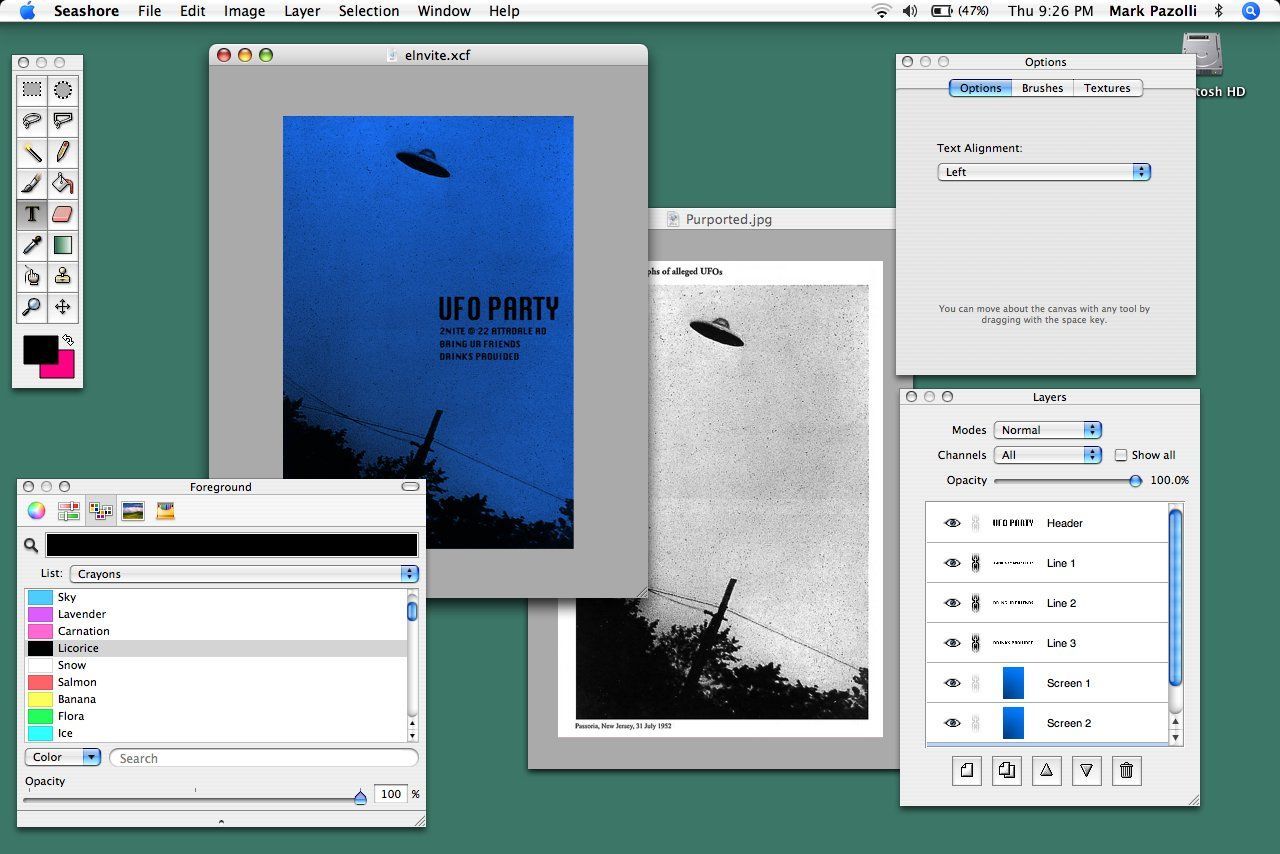 If you're an amateur photographer or just need to perform some basic image editing, Seashore will do the trick.
Learn more at the Seashore website.
10. SumoPaint
SumoPaint's slogan is, 'Photoshopping  in your browser' – which is pretty self-explanatory. It's an incredibly powerful web app with an answer to most if not all of Photoshop's best features.
It's also super fast to navigate and  the interface is definitely pleasing to the eye. All of the standard  features are accessible for free, such as gradient fill, blur, smudge, line tools, and other features you'd expect to find in Photoshop.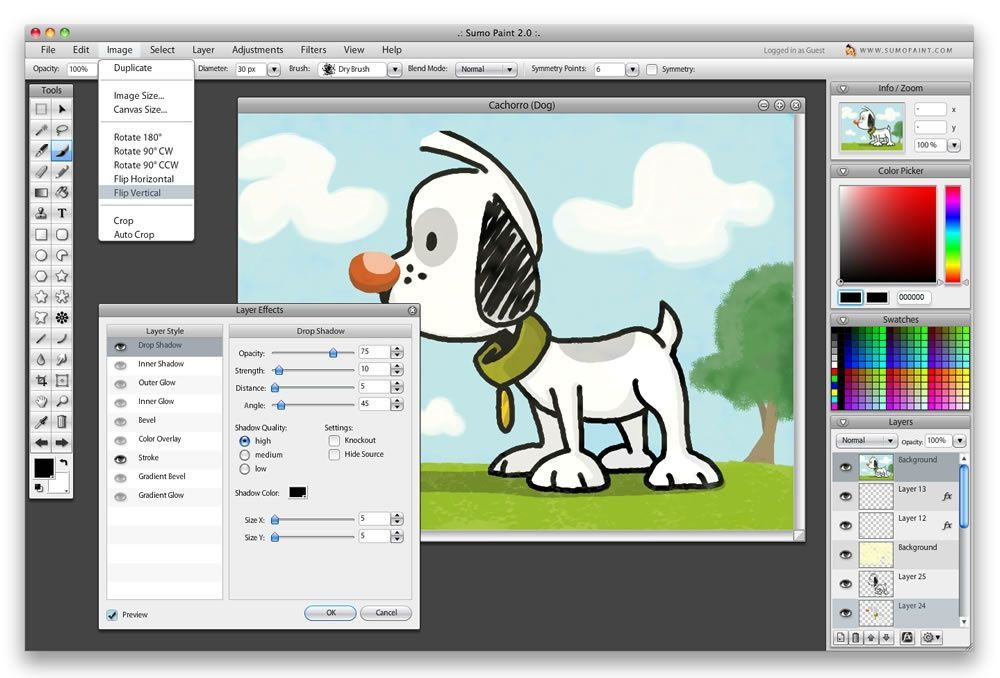 You can use it through your browser and tolerate the ads, or upgrade to SumoPaint Pro to use it without ads and utilize more features.users to access all the basic image manipulation features for free. SumoPaint Pro also allows you to download the software so you can use it offline.
Learn more at the SumoPaint website.
Free Graphic Design Software That Doesn't Suck
Photoshop is a powerhouse, but if you're struggling to justify its  rather heavy price-tag, then the eight Photoshop alternatives listed  above should tide you over.
If you are curious as to what options exist with a price tag, check out our list of Paid Photoshop Alternatives.
Do you know of any other free Photoshop alternatives? Share them with us in the comments section below!