In another dramatic shift to the content management and digital experience landscape, Episerver has announced its plans to buy Optimizely.
Episerver, the customer-centric digital experience platform, is recognized as a leader in the Gartner Magic Quadrant for Digital Experience Platforms. With the acquisition of Optimizely, an innovator in experience optimization, Episerver appears to be ramping up its competition with enterprise DXP players like Adobe, Acquia and Sitecore.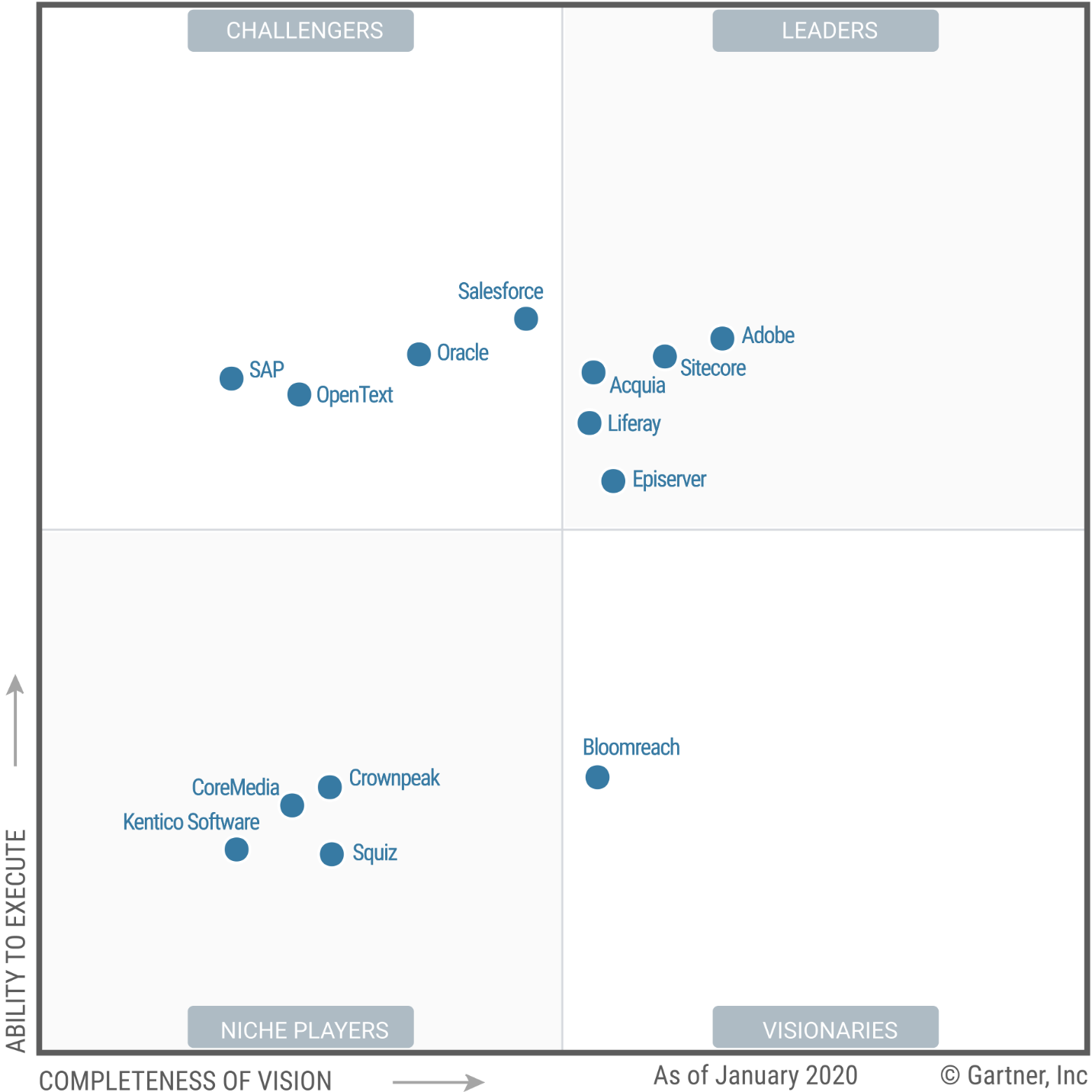 In today's data-driven market, experimentation has become essential. Today's brands need to adapt to consumer changes faster than ever and create more personalized experiences based on data. By combining Episerver's content and commerce capabilities with Optimizely's experimentation and optimization, marketers will now be able to build custom digital experiences that get smarter over time and drive more purchases and conversions.
Better control of layouts, logic and more
Together, Episerver and Optimizely will enable organizations to run better experiments across both frontend layouts and backend logic with easy-to-use, tailored recommendations. According to Episerver, the combined power will give organizations the ability to optimize the entire experience across multiple touchpoints while increasing revenue, improving productivity, and realizing cost savings.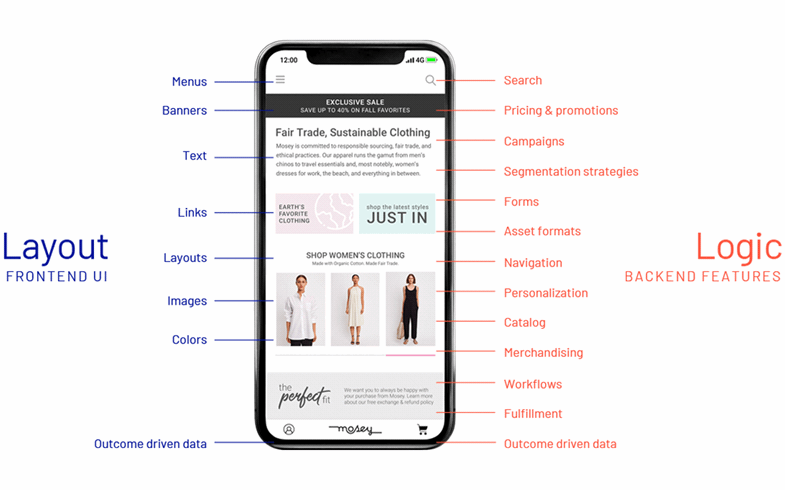 Improved Outcomes
A/B testing has long been an established practice for marketers, helping teams to develop more unique, highly targeted digital experiences for each customer – while scaling to thousands. These "experiments" can help drive transformation, enhance customer engagement and improve brand differentiation.
Embracing a culture of experimentation is driving improved outcomes for many brands, particularly those leveraging the enhanced capabilities of a digital experience platform. Leading platforms like Adobe and Sitecore have integrated deep personalization and analytics into their offerings, and testing has become a key pillar of the experience optimization stack.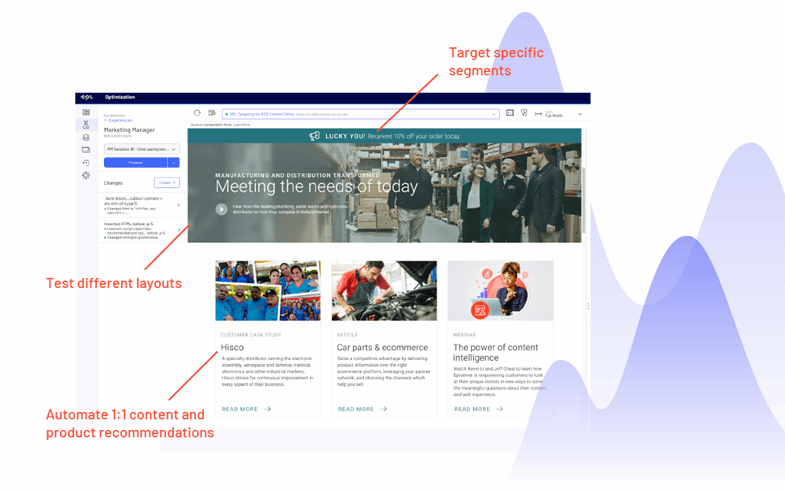 That said, companies are no longer limiting their experiments to A/B testing, and instead are expanding their efforts (A/B, C/D and so on) across all aspects of the digital experience. Episerver's move to incorporate Optimizely into their platform demonstrates a growing demand for more insight around consumer data, as well as greater speed and control over adapting the digital experience.
Optimizely: A Proven Platform
Optimizely is a leader in experimentation and progressive delivery. Founded in 2009, it became synonymous with A/B testing, subsequently building a broader suite of testing tools for marketers. Its proven platform has run over 2 million experiments across the user journey to optimize the customer experience for some of the world's most prominent brands like Peloton, Nike and Uber.
The union of Episerver and Optimizely will combine an advanced set of customer-centric digital experience capabilities with more freedom to experiment, enabling digital teams to replace guesswork with evidence-based outcomes.
About Optimizely
Optimizely's leading platform offers a complete set of digital experience optimization technologies – including AI-powered personalization and experimentation – which encompasses A/B testing, multivariate testing, and server-side testing. Optimizely enables brands to deliver more relevant experiences driven by data, including Gap, StubHub, IBM, The Wall Street Journal, and many more. To learn more, visit optimizely.com.
About Episerver
Episerver empowers businesses to scale through the most customer-centric approach to digital experiences. Its Customer-Centric Digital Experience Platform™ features best-in-class content management and robust commerce, both backed by AI-powered data and personalization solutions. The platform has consistently earned industry, analyst, and media recognition for its vision, capabilities, and customer commitment. Episerver's 900+ partners and 825+ employees in offices around the globe are proud to help more than 8,000 brands enrich their customer lifetime value, increase revenue, and grow their brands.