Despite Facebook's ever-changing algorithms, it can still provide an excellent means for businesses to build a community around their brand. Whether you want to increase your Facebook likes or drive more traffic back to your site – using Facebook contest apps will do wonders for your inbound marketing efforts, and it's also a great way to engage with your online community.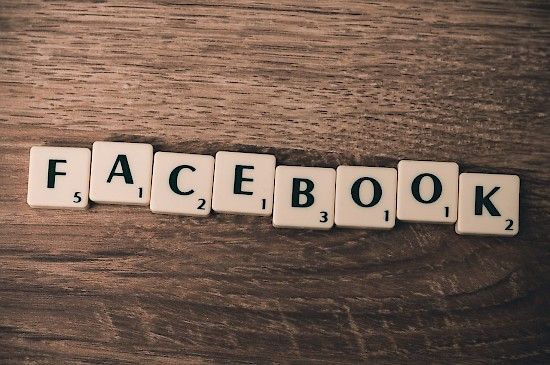 According to the revised Facebook rules, you can now run a contest on your Timeline or via a Facebook app, but there are also a few third party apps that can make the process much easier for both you and your customers.
Of course, finding the right app takes a bit of time and research; both of which are pretty scarce when you're running a business. So, I've narrowed it down the search for you.
Here's my list of 7 Platforms To Supercharge Your Campaigns.
1. WishPond
Wishpond has a 'keep it simple, stupid' mantra that makes the app extremely user-friendly. Creating a campaign is simple and there are a number of contest types available. Wishpond also provides users with a range of well-designed templates to choose from. If you are looking to run a Facebook contest, this is one of the best apps there is.

The reporting function is really Wishpond's strong point, with a number of key filters and segmenting options available.
New users can avail of a 14-day free trial, and packages start at $19 per month after that. The packages are scaled according to the features needed, and users can unlock extra features by moving up to the next tier. For more on Wishpond, click here
2. Heyo Free Contest Builder
Heyo is a drag-and-drop platform that makes it simple to launch your new Facebook application and drive traffic, sales, or leads. Heyo is aimed at entrepreneurs and SMB's, and includes a variety of templates such as contests, deals, and promos.
This app really encourages creativity and there are fully editable templates available to suit your brand, with no coding skills required.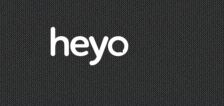 This is a simple and intuitive platform that's really geared towards businesses who want to get a Facebook contest set up quickly with zero hassle. That said, it still has an extensive offering.
There are over 30 widgets available, which you can drag or resize to your specific requirements; every contest you run is mobile optimized (so that you look good from every angle), and you receive a free Smart URL for your marketing campaign.
Sounds like a pretty good deal, right?
The pricing setup is simple and users can avail of a 7-day free trial to get started. After this, you can move on to the Business plan for $25 per month or get in touch with Heyo for a quote on their Agency package. For more on Heyo, just click here.
3. ShortStack
ShortStack makes it simple for users to create Facebook contests, landing pages, campaigns and apps. This app allows businesses to create custom tabs and contests on their fan pages, and users can also add videos/pictures to their contests or promotions.

There's a bit of a learning curve in comparison to other apps such as Heyo, but the platform is easy to navigate once you get the hang of it.
The free plan includes unlimited campaigns, 5,000 campaign visits per 30 days, promotions, share functionality, and a Facebook fan allowance of 25,000. So it's a pretty great option for small businesses.
Paid plans start at $29 per month, and scale up to the 'All you Can Eat' $499 per month – so you can move up a gear as your business grows. These fees are also reduced if you choose to pay annually. Click here to learn more about Shortstack.
4. AgoraPulse
AgoraPulse offers an all in one package when it comes to managing your Facebook page, and it allows users to easily create mobile-optimized apps and measure their results in-depth.
It's easy to use, and businesses can use the Facebook Contest App to create a Facebook contest in minutes.

However, this is really more than just a contest app, with a great CRM and analytics suite also available – so it may appeal more to users looking to tick all boxes.
AgoraPulse provides packages that will suit every business size, and paid plans start at $19 per month for up to 6,000 fans. To learn more about AgoraPulse, click here.
5. Easypromos
Easypromos makes the world of Facebook Contests very accessible to users, with prices starting at free for your first promotion and $15 per promotion after that – for fan pages of up to 5,000.
The options available on the free trial include photo contests, sweepstakes, and text contests.

Businesses can also avail of subscription packages which kick off at $29 per month for the basic level, and users who sign up for a year can avail of a 2 month price saving. For more on Easypromos, click here.
6.PageModo
PageModo provides a solid Facebook promotions tool with a range of widgets and features, and it won't break the bank either. There are several theme options available, so you should have no problem with finding the perfect fit for your company (or as close as you can get, when it's predesigned for you).

The free plan allows for one page and one tab, but if you're planning on collecting analytics data from your content then you'll need to upgrade to a paid plan.
PageModo's basic paid plan normally costs $6.25 per month but there's a 48-hour sale on as I write this post, so it's worth keeping an eye on the site in case it pops up again. Click here for more on PageModo.
7. Woobox
Woobox is a popular Facebook contest app that's mobile optimized and priced pretty competitively too. There are a number of premade templates available, but this app isn't as easy to work with as the others I've mentioned.

Woobox offers a downloadable list of entrants to both paid and free users, and the contest forms are completely customizable also, which means that you can get the exact information that you need for your lead generation.
Users can try Woobox out for free or opt for a paid plan starting at $30 per month. Prices and packages vary according to whether you opt for a monthly or annual payment, so it's worth checking out in detail. Click here to visit the Woobox site.
Make It Happen
If you've been thinking about running a Facebook contest, but haven't had the time to do the research – now is the time to make it happen! Any of these apps will get the ball rolling for you, so all you have to do is pick your favorite and get started.
Have you tried out any of these apps? Or maybe you have a preferred Facebook contest app that I haven't mentioned? I'd love to hear your thoughts in the comments section below.