Ghost, the popular WordPress alternative, has some interesting news this week. They've announced a new $45,000 developer program to help build and develop new exciting publications. As part of this new initiative, here's what they are offering:
We're looking for 3 passionate teams to work with for the next year, and help them create the web's next important destinations for great journalism. As well as significant financial support, we're offering up our full engineering team to help build and release the technology which they need.
Here's how it works and why I think it's going to be a very smart move for Ghost. Rather than attempt to fill their CMS with features based on what they think publishers need, they are going to build and fund 3 great publications of the future, and build their technology around their needs.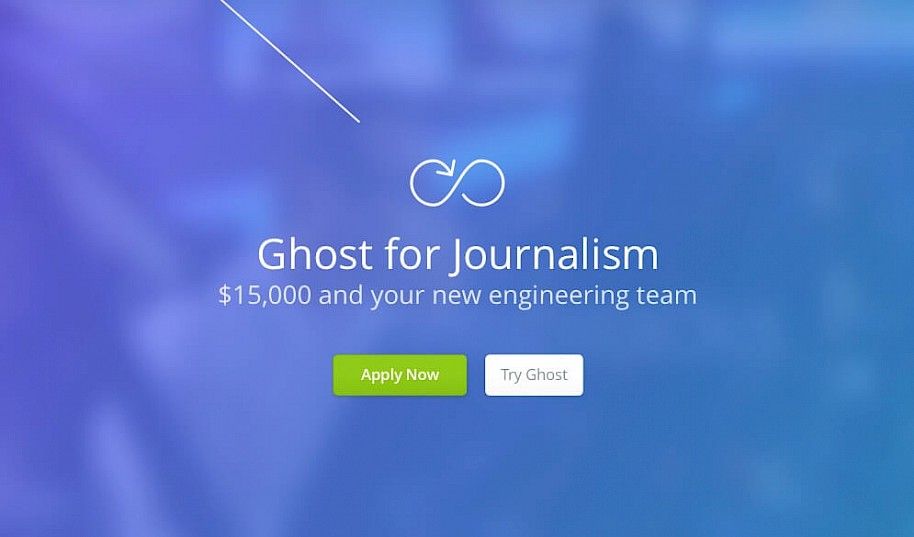 This, in my opinion, is one of the most intelligent intitiatives I've seen in quite some time from a CMS development group. Just like with a customer, this will enable them to find those small, niggling things that can end up making their product invaluable for future consumers. It's a brilliant way to target your product towards a specific niche; in this case journalistic endeavours; and really focus in on excelling in one niche area.
I've always found Ghost an interesting alternative platform to traditional blogging software and now I think they are on the right track to become one of the best for publishing. I'll be paying close attention to their successes.
To learn more about this new endeavour, check out https://blog.ghost.org/journalism/