Ghost, the blogging world's newest platform, has given users custom post meta data features, and has also changed the prices charged for Ghost Pro, their hosted solution.
Released in late 2013, Ghost is still relatively young platform. It offers a simplified user interface for uses to focus on creating good blog content, and has been tipped to soon oust WordPress as the number one blogging platform on the market. 
Not long ago, along with the release of Ghost 0.5, Ghost announced that they would be updating their platform on a far more regular basis. The introduction of custom post meta data features and a rethink on pricing for Ghost Pro are two such updates, coming in quick succession.
Custom Post Meta Data
Ghost users can now add a custom meta title and description to all their posts and pages within Ghost. Naturally, this means a higher level of control over your search engine optimization management for individual posts and pages.
The GIF below shows you how it's done.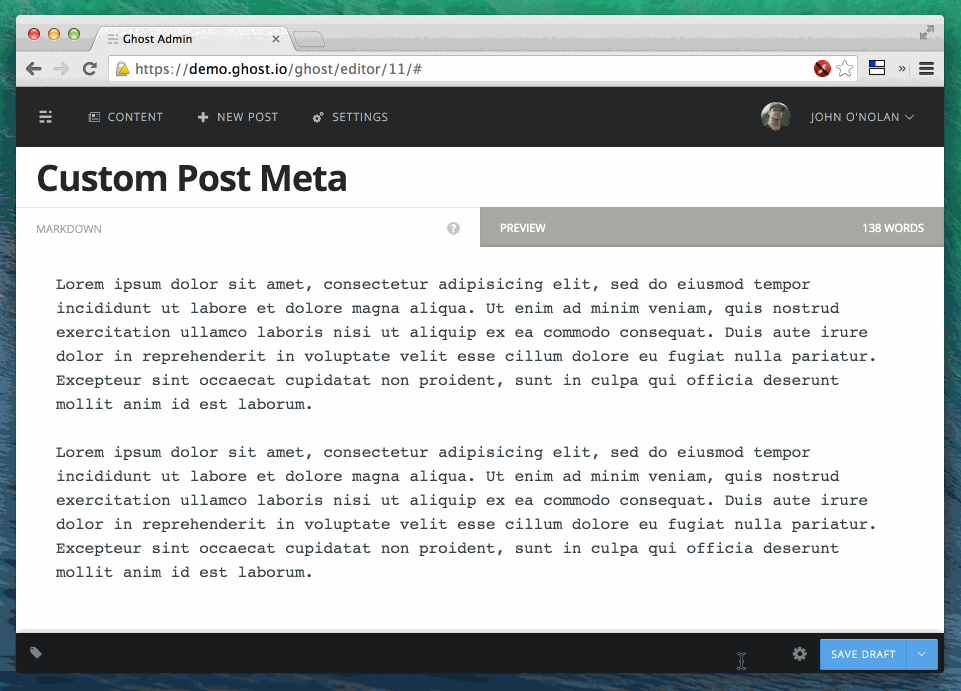 Search engine optimization is on every blogger's mind, so Ghost users will definitely be glad to see this feature now up and running. You can find out more about this feature right here.
Ghost Pro Pricing
Furthermore, Ghost have had a rethink regarding their price plans for Ghost Pro, their premium, hosted service.
Firstly, prices have gone up slightly. Secondly, view allocations have also gone up. Thirdly, there are no more website suspensions if you go over your view allocation. 
Below are the updated plans, now starting from $10 per month.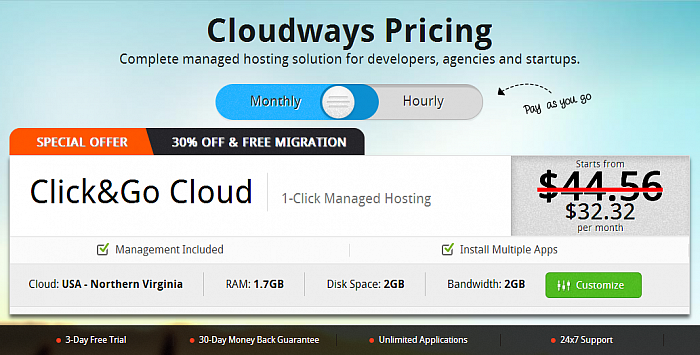 To find out more about how Ghost Pro pricing has changed, check out the official blog announcement. 
Also, visit the Ghost website to get started on your blog.