[Gutensite is a very cool online CMS that is free but can be extended for a small fee. What's unique in my mind about this product is the beauty of it's design and the wonderful choices you get with their design library. We recently took a look at the system and put together this Gutensite review.
Gutensite is extremely easy to use and very reminiscent of Squarespace (a similar product) but much quicker and more attractive in my opinion.
Here is an example of the type of design you can have with this product (this is only one of many design choices you get):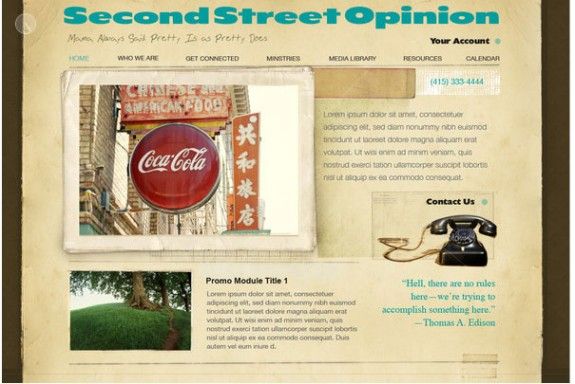 As I mentioned previously, the design and beauty of this system are second to none. It is very well laid out with a very attractive and intuitive interface as you can see from this next screenshot of the control panel interface: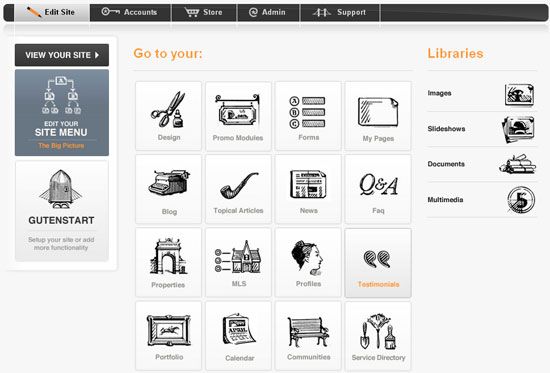 In fact, I like it so much I would not hesitate to call it the best free online CMS that I have seen to date. It has some incredible extensability and has specialized modules for various unique functions.
It has a few addon features ($40 give or take, which is very, very cheap) such as the ones below:
MLS importing and realty listing functionality.
E-Commerce module.
Intranet module that provides functionality to use it for a corporate intranet platform.
SendStudio E-Mail Marketing
Here is a full breakdown of what you get with the free edition and some detailed explanations on the available addons:
http://www.gutensite.com/overview/What-Is-Included
Check it out, you won' t be disappointed.