Whether you consider yourself an Internet entrepreneur, a content marketer or simply somebody who makes their living off the web, you'll have likely heard of CopyBlogger.
The Internet marketing blog turned community has long been an authority when it comes to content that converts. Now, they have a new platform built from the ground up to convert visitors into customers, and browsers into community members. It's called the Rainmaker Platform.
Although it's based off of WordPress, it isn't WordPress, nor is it a WordPress plugin or extension of any kind. It's a standalone CMS for Internet entrepreneurs.
Rainmaker offers a long list of specialised features, many of which Internet marketers will have come to know and rely on. Here they are at a glance:
Create powerful content-driven websites on your own domain.
Choose from 27 customizable Genesis themes & additional landing page templates.
Build membership sites, forums and online training courses.
Upload, manage and sell digital products like software, ebooks, and more.
Built-in analytics & reporting.
Built-in A/B Testing.
Training & educational material included.
Avoid a patchwork of plugins, themes, and complicated code.
Cloud hosted, with upgrades, maintenance, security all taken care of.
Export content to WordPress at any time you choose.
Now, as a blogger with my own website, Employ the Internet, Rainmaker doesn't just interest me – it suits me perfectly. A platform which makes it easy to create bespoke landing pages, build membership-driven communities, distribute eBooks, podcasts, and more? Well, that sounds awesome.
And indeed, it is pretty awesome.
But despite my admiration, I doubt I'll be migrating my blog from WordPress to Rainmaker just yet. My hands-on tinkering with the platform will explain why.
Hands-On With The Rainmaker Platform
Note: This is not a full review of the Rainmaker Platform, but rather a brief insight into some of its core features.
After quickly and easily signing up and logging in to Rainmaker, I was presented with a clean and sleek dashboard.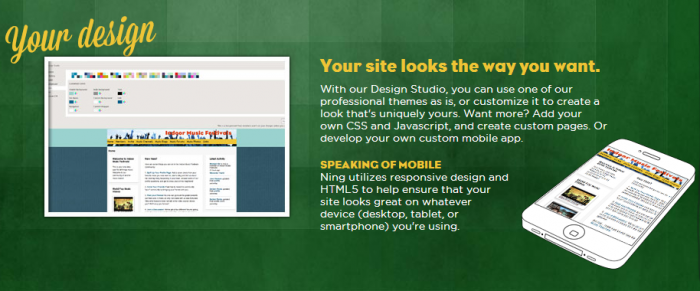 The dashboard is populated with some nicely laid out stats, from membership signups to forum activity. It also lets you keep track of A/B testing results, and (after integrating with Google Analytics) site traffic too.
Before navigating away from the dashboard, I took the opportunity to test out some of the top menus and other options. I noticed that I had control over what displayed on my dashboard, via a WordPress-esque "Screen Options" menu.

This was one of many examples of where the WordPress foundation was shining through, but if anything, this only serves to make the move easier for users coming from WordPress.
Across the top of the page, I noticed buttons allowing me to preview my site, add, edit and manage different areas and pages, as well as a help menu, which directed me to the Rainmaker knowledge base. Everything worked well, and as a regular WordPress user, I didn't feel completely alienated by the new interface.
Themes & Design
Navigating to the "Design" section brings up a range of options to choose from in setting up and customizing your website. These include; Themes, Appearance, Menus, Content Areas, Slider, Dynamic Sidebars, Custom CSS, Forms, Maintenance Mode, and Social Sharing.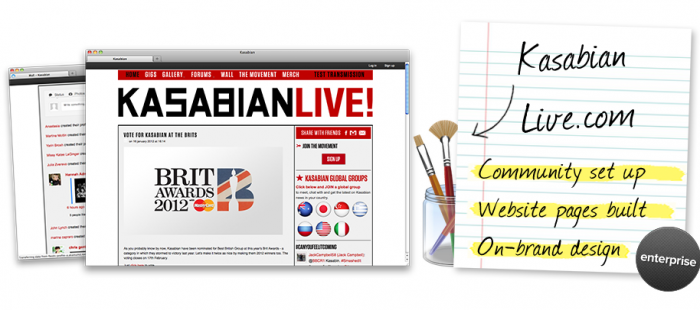 Rainmaker currently has 27 Genesis themes, all of which can be customized if you know your way around CSS. They're all pre-installed, which means you only need to click "Activate" to switch between them all.


When it comes to customization, WordPress' customization tool is used. This allows you to select and adjust Favicons, change colour schemes, background images, footer sections, content areas, page layouts and so forth.


You can also use the "Design" section to set up sliders, apply custom CSS, and even put your site into maintenance mode.
Overall, Rainmaker's design options are solid. There may not be many themes available, but putting a personalised spin on things seems to be quite easily done.
Content Types
The most exciting part of Rainmaker is the content types it can manage and help you distribute.
Via the "Content" section, a number of different content types can be created. These include; Pages, Posts, Landing Pages, Portfolios, Podcasts, Media and Forums. Plus, this is the place where you organize categories, tags, forms and import/export content to and from WordPress.


All types of content are created using an editor page which is highly similar to the WordPress editor page. WordPress users wont have any issues adjusting. When it comes to things like Podcasts and Portfolios, the page merely offers up additional fields below the text editor.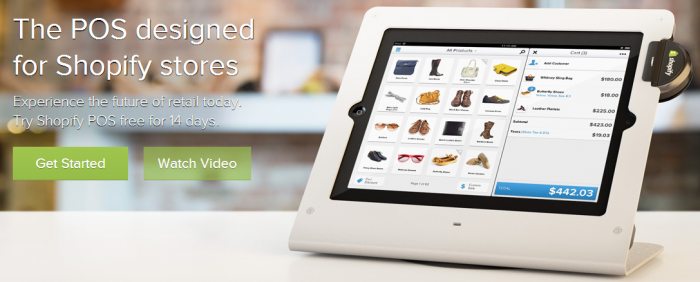 For example, when creating a new Podcast page, you can upload the audio file, and configure things like player placement and episode duration.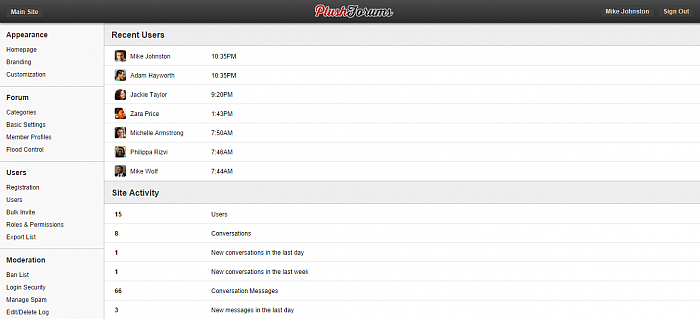 It's all rather straight forward. Far simpler than I expected it to be, actually.
Conversions & Reporting
More notable features can be found in the "Conversions" section.
Here, you can set up membership pages, connect to email marketing tools like Mailchimp and Aweber, and set up your preferred payment gateway too. At the moment, the options are Stripe and PayPal.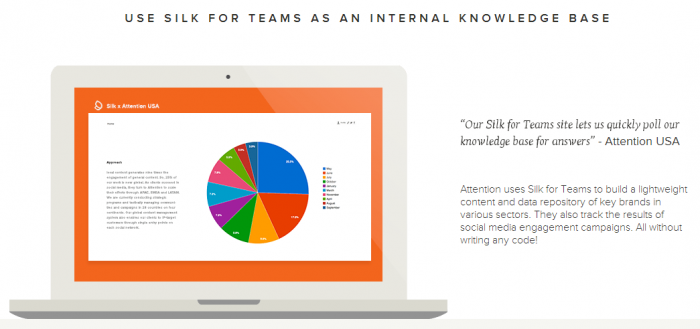 Further down the "Conversions" page, you will find options to create new products, begin A/B testing, view orders and configure your download manager.
The built-in A/B testing system will have many marketers up on their feet.
You can easily assign pages to be tested, by setting up one, two or three variations of the same page, to test which one converts best. You can set it to run up until a certain amount of traffic runs through, or by how many times the page is viewed.
You can also manually stop the test whenever you like, but you can't choose to end it on a particular date. Which I found strange.

As far as reporting goes, Rainmaker goes into detail within the "Results" section.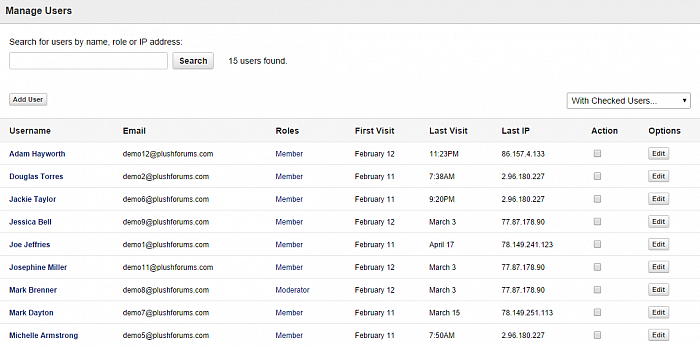 Here, you can check Google Analytics, conversion reports, A/B testing reports, affiliate reports and even form reports, which enables you to see how well your contact form is doing, for example.


All in all, Rainmaker offers pretty much everything an Internet entrepreneur needs to accommodate his or her audience, and assess how best to move forward.
It's a simplified, refined and slightly more professional version of WordPress, with fewer moving parts, but a more robust marketing engine.
To Move, Or Not To Move
Internet Entrepreneurs everywhere (most of whom live on planet WordPress) are now asking themselves the same question. Should I move my site over to Rainmaker?
Typically, there's no straight forward answer to this question. But to help you decide, allow me to weigh up the pros and cons for you.
Why I'm Tempted to Move
Rainmaker streamlines the processes between you as an Internet marketer, and your audience.
You can focus less on plugins and coding, and more on your website's design and copy. Rainmaker gives the nitty gritty stuff a back seat, by supplying you with hosting, automatic updates, security, a dedicated support team and a knowledge base to keep your business afloat when things get tricky.
Plus, signing up to Rainmaker automatically gives you access to CopyBlogger Authority, a renowned marketing education community.
I could imagine that moving from WordPress to Rainmaker would feel like moving from a modern super city to a scenic, tightly-knit village, where every resident is a marketing fiend. The removal of all that complexity will just make life easier.
However, the grass isn't always greener for everybody.
Why I'm Staying Put (For Now)
Although Rainmaker is a highly professional and functional platform, it doesn't quite negate the broad usefulness and flexibility of WordPress.
Rather ironically, a recent blog post of mine, 7 WordPress Plugins to Optimize Blog Posts, is something Rainmaker users will miss out on, and those are just the tip of the iceberg. Plugins like WooCommerce and frameworks like Thesis also go out the window. So sure, Rainmaker is simpler, but it's also more restrictive.
Rainmaker compensates with built-in SEO, Genesis themes and and its own native formatting options, but the fact of the matter is, WordPress allows for all of that and more – albeit with a little more elbow grease.
With no plugins, and only a small amount of themes on offer, Rainmaker users may even begin to see their competitors employing the exact same tactics as they are, perhaps even with similar designs. Naturally, this lack of flexibility could easily become a problem.
This, paired with a hefty price tag of $95 per month, is enough to make me sit tight. For me, and likely for many others, WordPress still does a solid job, and it allows me to continue experimenting with my online presence.
With that being said, if you know your audience is large enough, and your podcasts, eBooks and online courses are already flowing, Rainmaker is worth consideration. In fact, despite my preference to stick with WordPress for now, I certainly don't rule out a future with Rainmaker – especially if it matures and expands.