Hannon Hill has released Cascade 6.10 and this new version includes a new Facebook Connector as well as number of additional tools for developers. The Facebook Connector allows end-users to automatically share information about newly published content to a Facebook page.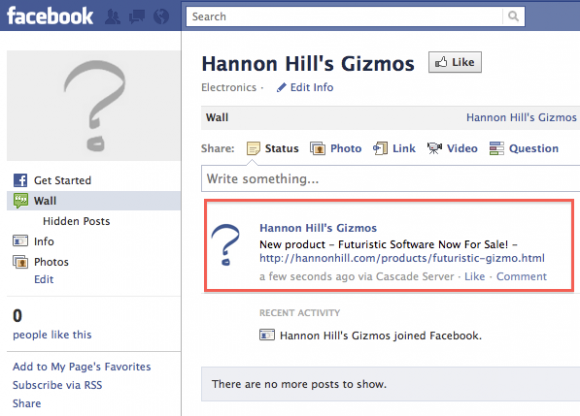 For developers, they have upgraded the Velocity engine to version 1.7 and added a number of new tools for developers including:
The goal is to allow developers to do more with less code.
In an effort to improve usability for Administrators, they've introduced filtering and sorting functionality to the users, groups and roles interface.

For additional details about this release, you can read the release summary or visit their website @ http://www.hannonhill.com