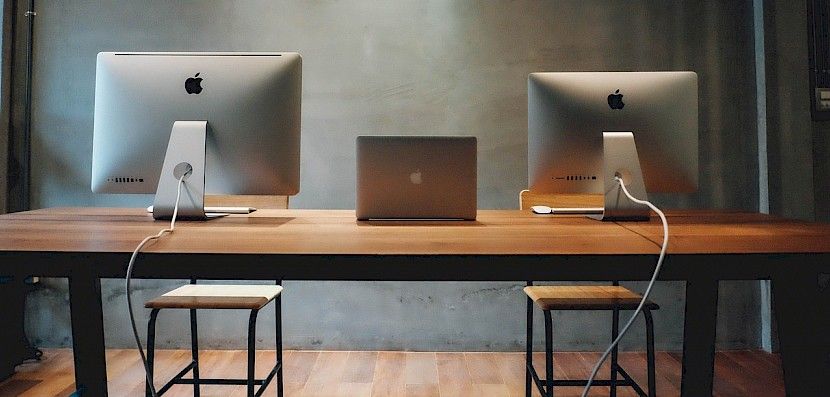 Just two decades ago, businesses the world over were scurrying to go digital by launching websites and using email. Today, going paperless is what's highest on the agenda.
As many brands have already come to realize, DMS (Document Management Systems) provide the simplest route to that paperless future.
Here are ten steps detailing exactly how businesses should go about that process.
1. Patience on Route to ROI
A successful DMS implementation is as mental as it is technological.
Although ROI can be seen in less than a month from DMS implementation, it's also important to understand that the return on investment for most DMS is a long term process.
Even when you factor in the costs of implementation and the annual product fee (which ranges anywhere from $500 to $900 per user for high quality, mid-grade packages), it's all a very small price to pay for the efficiency, organization, and long-term operational cost reductions DMS provides.
2. Draft a Document Needs Assessment for the Organization
In order to draft a needs assessment, all employees must first understand what DMS is, and why it's needed.
Discuss the DMS initiative with all organizational leaders in charge of specific departments' paper files, including whether other office locations (if any) should be taken into consideration for needs assessment—particularly when it comes to satellite and remote access features and Online, Cloud-Based DMS. Once needs are written, discuss guidelines for work allocation and planning according to the selected needs, and ensure these milestones are understood and adhered to by all department leaders.
3. Involve Employees in the Early Stages of DMS Adoption & Utilize Vendor Training
As soon-to-be DMS users, it's important to inform employees about and involve them in the adoption and training process of the new technology—even before the DMS is purchased. In order to better understand an organization's preexisting workflow and how it is best replicated through DMS, a specific process is needed:
Asking employees to diagram their workflow cycle, including group projects and other tasks, and then synthesizing and condensing each of the diagrams into one intuitive structure for each department can reduce DMS startup times. This will not only help employees understand what workflow is, but also how their workflow may change in relation to others'.
A widespread problem with current DMS users is underutilizing the workflow feature inherent to most DMS products, raising questions about whether many DMS users were urged by their vendors to follow certain behavioral processes in relation to the new technology. Discussing which DMS product is most intuitive to the employees who will either preside over it (such as those in the IT department) or who will use it most is also imperative to successful use. The easiest facets of DMS technologies are their storing, scanning, and searching capacities, whereas the most difficult to learn or frequently overlooked features tend to be templates and role-based user permissions.
It's also important to note that nobody trains product users better than the product's vendor. Therefore, reliance on initial training sessions, whether in one-on-one format or for groups, is crucial for successful DMS deployment.
4. Assemble Information for Scanning and Uploading Documents to the DMS
Organize the paper in a unified, intuitive way that mirrors either how documents are currently organized, or, better yet, how the organization should have or would like to have them organized. This step allows organizational leadership to not just change the medium by which information is stored, managed, and collaborated upon, but also the process by which different departments complete the workflow cycle.
Part of redefining this workflow cycle is throwing away files that are no longer needed, focusing specifically on compliance and operational efficiency as the main determinants of whether files should be kept or discarded. Be sure to also inform employees who frequent file cabinets for information about how the structure has changed; this will ensure business continuity during the implementation process.
Determine expiration dates for files and who will be responsible within each department (preferably the manager who will become the DMS administrator for that department) for automating these expiration dates within the DMS solution once files are uploaded. Otherwise, the clutter-reducing power of automated document deletion, one of DMS's most useful features, will go unutilized.
Be sure to check whether your organization already has an enterprise-grade scanner with file loading capacity and sufficient OCR, or purchase a scanner from your DMS vendor. DMS vendors tend to have discounted prices for high-powered, enterprise-grade scanners.
5. Set Implementation Deadlines for Each Department
Departments with more paper files to scan and upload should be allotted more time to complete the scanning and uploading process. Implementation deadlines should also depend on whether temporary third parties are hired to scan and upload documents in order to sustain business operations.
It should be noted, however, that temporary hires should not be given the task of deciding which files should be discarded or kept for uploading to the DMS. A way to accomplish this would be having temporary hires scan every document, then having knowledgeable workers filter unnecessary documents out of the desktop and into the waste bin prior to uploading necessary files to the DMS solution.
6. Establish File Hierarchy and Order within the DMS
The best file hierarchy and order for an organization is one that can be replicated via templates across the greatest number of the DMS's cabinets, ensuring intuitiveness and consistent structure in as many realms of operation as possible.
This also brings role-based user permissions for viewing files and other relevant documents into question: Ideally, an organization's IT Director should become the system's head administrator and be given access to all levels of the DMS.
7. Scan and Electronically File to DMS
Scan the documents and upload them to the selected DMS, adhering to predetermined file structure. Make sure the DMS scanner you've selected is equipped to handle adequate amounts of throughput and document volume in a timely manner.
8. Create an Official Cut-Off Date for Paper Use by Department
Once all files are scanned and uploaded, ensuring that every new paper file mailed to the organization is uploaded properly to the DMS is important, too, and create a protocol to ensure this process is useful.
In addition to scanning preexisting paper files to the DMS solution, it's equally important to remember that documents received in the future must be scanned, uploaded, and placed within the DMS according to a predetermined, enduring structure.
This structure must be taught and understood by all departments within an organization that will rely upon the DMS. This will eliminate the possibility of duplicate efforts (in retrieving and storing both digital and paper documents) and dependence on paper in general. Although it is acceptable for each department to have its own scanning and uploading process, a good filing process will involve department-by-department foresight from the management team—for these structures must account for potential changes during growth.
9. Inform Clients and Customers about the Transition to Paperless Operations
Although the process of transacting business may not change, in some cases, the medium will.
For instance, the digital/electronic signature and encrypted file-sending features of DMS products should be mentioned to customers and clients not only because they have to be informed of process changes, but also how these process changes will better meet their security and convenience needs.
10. Develop New Employee Training Plans and Reevaluate Current Employees' Grasp of DMS
As organizations grow, so do their number of employees.
Therefore, failing to create a process roadmap for new employees about how to utilize the DMS itself and how it functions within the organization, will reduce ROI. In the re-training process, focus on traditionally under-utilized features like role-based user permissions and workflow features.