Every business owner must eventually overcome the hideous monster that is database management, and it is always better to do it sooner rather than later.
Many entrepreneurs enjoy the challenges that accompany the growth of their commercial enterprise, but few relish the prospect of maintaining a digital structure to hold all of their essential information.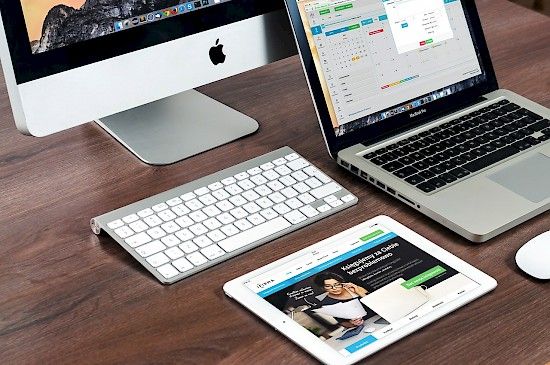 Fortunately, this is not a struggle that must be faced alone. Advanced customer relationship management (CRM) software, like Agile CRM, includes customized tools and a simple interface to allow users to store, access and modify databases.
Incorporating database management with other marketing and sales utilities further increases the functional value of these multifaceted software solutions.
Common Uses of Databases for SMBs
Companies once relied on a skyscraper of filing cabinets and a thick address book packed with handwritten notes to organize and access all of their important data. All of these details are now stored on computers, which means that designing and implementing an information management structure presents a fresh set of challenges compared to older systems.
Modern businesses use databases to organize and store all kinds of important information, including:
Customer Contacts: Names, addresses and phone numbers are just the beginning. The tracking and analytic capabilities of CRM software provides a personal perspective on each individual customer. Harnessing the power of this data requires a high level of organization, as well as the ability to access and edit entries as needed.
Company Calendar: Keeping track of appointments, meetings and promotional events is a skill many entrepreneurs learn early on in their professional development. However, even the most meticulous planners find it difficult to stay on top of everything as the company grows and takes on new employees, marketing initiatives and clients. Dedicating this information to an accessible database ensures the entire staff is up to date and prepared for the days ahead.
Project Plans: Even the grandest objectives can be divided into bite-sized pieces to create an actionable path to the final goal. Access to a shared database allows team members to communicate and collaborate to increase overall productivity. Organizing digital information this way ensures that everyone is on the same page as the project moves forward.
5 Reasons to Manage Data Through Small Business CRM Software
1. Develop Complete Customer Profiles
It's not enough to make generalized statements or assumptions about consumers when integrated CRM software puts the power of personalized customer profiles at your fingertips.
Each entry can be assigned a timeline that includes prior interactions a client had with a your brand. This allows for tailored marketing tactics targeting each individual's interests and habits. Profiles can also be sorted with tags to make it easier to manage and sort database entries.
2. Streamlined Drag-and-Drop Interface for Easy Task Management
Coordination is the key to any collaborative effort. CRM software that includes project management tools is a huge asset for any business, particularly those that are experiencing growth.
A simple interface that provides an overview of all scheduled tasks is a convenient way to manage a complex project. Drag-and-drop capabilities allows team members to update their progress regularly and gives management the ability to modify the existing plan in seconds.
3. Integrated Channels of Communication
Gathering all the necessary information from various channels and files is one of the most laborious databasement management tasks. Small business CRM software bypasses this time sink by integrating all the channels of customer communication into a single platform, so data is saved and stored as it is created.
This includes everything from marketing emails to customer service calls, as well as social media posts, text messages and submitted forms.
4. Access Information from any Device
Managing databases through a single system also makes them more accessible to the entire team, no matter what device they are using.
Cloud storage allows credentialed users to get at the information they need when they need it, so they don't have to struggle with technical difficulties instead of making a sale. CRM software solutions encourage productivity by streamlining the entire information access procedure.
5. Update and Automate Database Processes
Integrated CRM software reduces maintenance requirements and limits the need for specific technical expertise among staff members. For example, an "unsubscribe" option can be included in all marketing emails to customers that connects directly to the contact database.
This ensures that the customer's request is processed quickly without any direct intervention from staff.
Take Database Management to the Next Level with CRM Software
Successful companies create a fast-paced and efficient environment that empowers staff members with swift and reliable access to information. Simple database interface tools are among the many reasons why more businesses are turning to CRM software solutions every year.
As a leader in the customer relationship management industry, Agile CRM offers users a variety of customizable features that includes a complete set of database management tools.
It is a highly compatible software solution that works with other digital tools, like Dedupely, to maximize the value of the user's database.
* * *
This post is sponsored by Agile CRM. Find out more at AgileCRM.com.