Vivvo is a publishing CMS that has been around for a number of years. We took s0me time to have a chat with it's founder, Boris Krstovic about it's origins and the future of the product.
CC: Please tell us a little about yourself and what role do you play within Spoonlabs?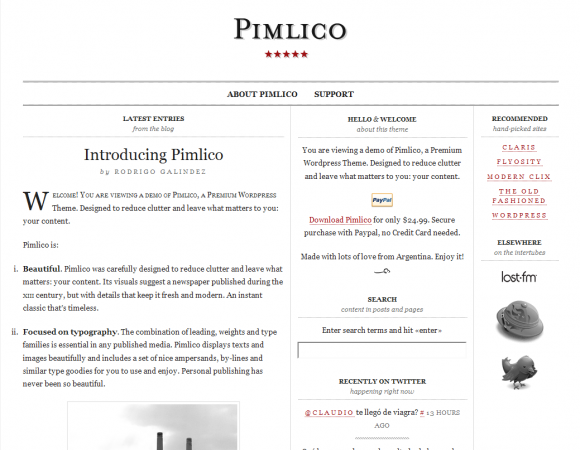 BK: I'm co-founder and managing director at Spoonlabs, responsible for business development, product direction and strategy. My background is both in business development and sales/marketing, and current focus around online media, CMS's and experimenting with measuring reader (audience) engagement in publishing.
CC: What prompted the creation of Vivvo?
BK: Vivvo started as a small script, a helper to deploy article-based websites. I created myself the first version in 2005 (while still tampering with PHP), and looking back to it from this perspective I don't think I even have the courage to call it a CMS J. The script got the name "Vivvo" in 2006. Thru several iterations Vivvo grew up to a full-fledged CMS, and for the latest major stable release that was a huge leap for product stability and versatility (v4), solution designer was Slobodan Utvic (@utvara).
CC: How do you feel Vivvo compares to other products in the marketplace?
BK: Vivvo holds somewhat unique position in the landscape of commercial CMS's on LAMP stack. We aim to be #1 platform for publishing – a solution for online publishers, content creators and newspapers. Of course, you can run a portfolio website, or anything else with Vivvo – but it would probably be bulky and cumbersome to manage it. Vivvo is a publishing solution, an when it comes to running a daily paper with 10 writers, editors and 150 articles posted daily – Vivvo runs like hell.
CC: What differentiates it?
BK: The paradigm and framework in Vivvo are tailored for publishing, as well as our proprietary template engine (VTE). Things that need lots of workaround or hacking in other CMS's are native in Vivvo, such as ability to easily "flag" and exclude used articles on page so they do not duplicate. While other CMS's proudly feature "setting expiration date" for content, in Vivvo you have article scheduling as a core concept – you can easily manipulate with attributes such as duration and recurrence for an article, opening vast possibilities for publishers.
CC: What are you goals for Vivvo?
BK: To set standards for online publishing and to allow businesses and individuals to run professional-grade publishing solution under $1000. Up to few years ago, this was almost impossible. You had few "article management scripts", with alternative to use heavily modified Drupal or WordPress as publishing engines. Our mission was to change that, and position Vivvo as publishing solution that can do 70% of things enterprise solution such as Escentic Content Engine or Nstein do, at a fraction of ownership cost.
CC: Do you plan to move into other areas of business such as online marketing?
BK: Well, not in that direction anyway. We gathered lots of experience over the years with content publishing that we channel now on experimenting with ways to improve content effectiveness. We want to provide content creators, bloggers and editors an analytics tool to measure readers' engagement with content. The platform we're developing is currently in proof of concept phase and CMSCritic will be one of the first sites to use it in our private beta launch, and I'm looking forward to getting feedback
CC: What kind of migration options do you offer to help get people to transition from their existing systems to Vivvo?
BK: We have completed many successful migrations to Vivvo CMS in the past, involving the websites based on Joomla, WordPress, Drupal, Textpattern, as well as various other proprietary/commercial CMS systems.
Being fully aware of commitment migration to another CMS brings, we usually start by offering migration review sessions, free consultancy sessions in which we try to grasp clients' needs for new platform and help them realize the scope and ownership investment transition to new CMS brings. After that, we offer content, data, design/layout migrations, as well as one very important detail – URL migration, to avoid loss of PR and appearance of 404's.
CC: Do you have any hosted or SaaS options available?
BK: Not yet, although there were plans for offering hosted solution since 2009 we just didn't carry out yet.
CC: What can we expect down the road in the next version of Vivvo?
BK: We want to transform Vivvo into native multi-site publishing platform, as managing multiple websites has become de-facto standard for vast majority of bloggers and publishers. This will require a significant shift in product design – transforming to a central content repository from which you can pull content to one or more websites at will.
CC: Whom do you often find yourself competing with and why do you feel Vivvo is the better option?
BK: There isn't much competition in this niche, and if you look around you'll see that overall there are few commercial publishing platforms on LAMP stack in $100-$1000 price range. So technically – they are all our competition.
CC: People often ask – why would we purchase Vivvo at $395 when we can use WordPress (drupal/joomla/etc) for free?
BK: Simple answer is – if you just need to install off-the-shelf software and don't need any support at all – then don't. But if you take into perspective that typical total cost of ownership for CMS is beyond "off the shelf" installation, and includes process of system integration, design, user acceptance and mostly important – stable and responsible support, you'll find that "free" solutions are not so free anymore. In such scenario choosing between Drupal and Vivvo is on a totally different level than just comparing license costs.
Our product is a vendor-supported product. If you would like to have "vendor support" for Drupal, you might want to check how much Acquia charges for such service. Or check WordPress VIP support – it starts at $15,000/year with 2 business days response time (?!).
CC: Do you offer 24/7 365 support options?
BK: Yes, we do. Standard support SLA includes support on weekdays during business hours. However, clients in need of tight support level agreements and immediate reaction can count on phone support, 24/7 email support and we even have the option for corporate clients to have my private cell phone number. I strongly believe that this type of trust between our clients and us is essential, and being able to reach out for managing director via skype/email/phone directly brings needed level of comfort to important clients in need of agile responsiveness.
CC: Thank you Boris.
For those interested in Vivvo, you can check out their website here: http://www.vivvo.net