Joomla is one of the most widely used content management systems on the market – and they've just released a record number of new features via Joomla 3.2, the latest version of their award-winning platform.
Over 3 percent of the Internet runs on Joomla, and so these new improvements and additions to areas such as the administration panel will impact the way many websites create, modify and publish their content and applications.
There are over 600 combined improvements and de-bugs brought about by Joomla 3.2, with each one aiming to help make the platform faster, simpler and more secure. So, let's take a look at what's new.
Improved User Interface & Version Control
Perhaps the most apparent modification introduced by Joomla 3.2, is the improved user interface, which administrators will have the benefit of using.
The new, sleek interface is now more streamlined and task-focused than ever before, aiding admins to access different areas of their backend faster, whilst being able to view key information at a glance via their dashboard.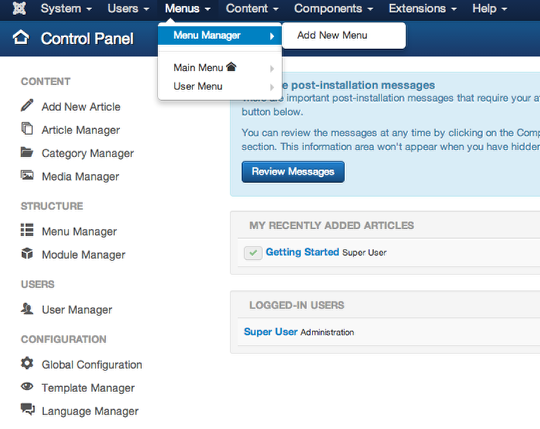 Another admin panel improvement comes in the form of Version Control. This feature allows administrators to restore previous versions of pages, articles and so forth.
Comparisons of the same content can also be made side-by-side from different dates, allowing users to review the changes made to the content in question.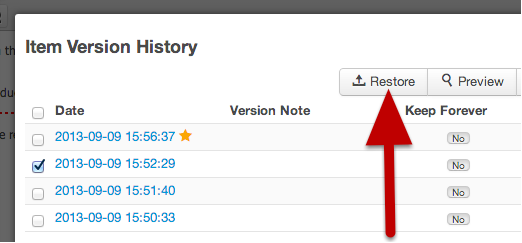 Being able to review, compare and revert back to older versions of website content will undoubtedly make life easier when editing and experimenting with new content. Thanks to Version Control, you always have the safety net of being able to backtrack on your changes if necessary.
Simplified Extensions & Rapid Application Development
The process of searching for and installing Joomla extensions has also been simplified, by allowing users to do search and install directly from within their admin view with just a few clicks.
Previously, administrators had to follow separate steps to first search for extensions, download them to a desktop, and then finally log in to the Joomla admin view and install those extensions. That lengthy process is now a thing of the past for Joomla 3.2 users.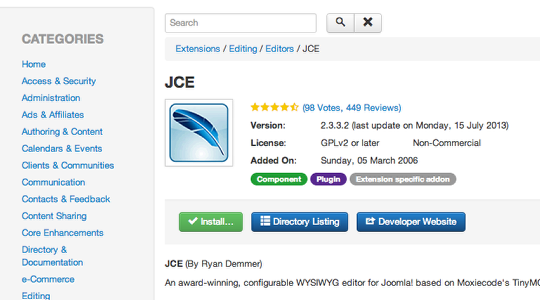 Joomla 3.2 also introduces Rapid Application Development (RAD), which makes it easier for a developer to write their own Joomla extensions; apps that enhance a Joomla site like calendars, videos and polls.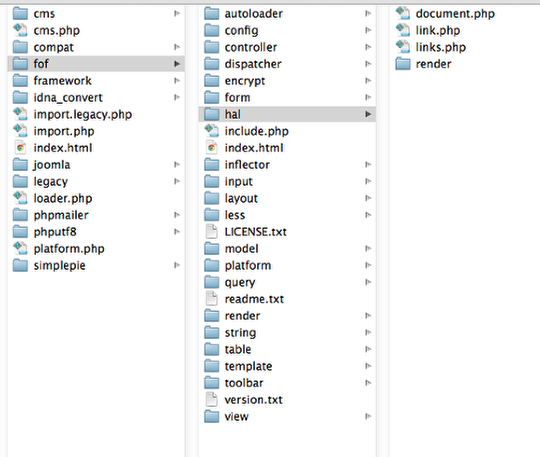 On top of these core improvements, users of Joomla3.2 will also find an improved template manager, multi-lingual site installer, improved WYSIWYG editor, AJAX interface, micro-data semantics library, and HTML form fields, and more.
Regarding the release of Joomla 3.2, Paul Orwig, president of Open Source Matters, a non-profit created to provide organizational, legal and financial support to the Joomla project, had this to say:
"Joomla is growing at a furious pace, with more than 45 million downloads to date—and a broader audience means it's more important than ever that the latest version be as simple, stable and straightforward as possible. So, with 3.2 we worked hard to make sure you don't have to be an expert to quickly tap the sheer power of Joomla!"
As you may have gathered from Paul Orwig's statement, For Joomla, it's all about making powerful software easily accessible to the masses. As a result of this mentality, feedback from more than 2.8 million Joomla forum posts and data from more than 7,100 Joomla extensions were all taken into account during the development of Joomla 3.2.
To find out more about the 600+ improvements and de-bugs found within Joomla 3.2, you can check out the full release notes here. Or, you can jump straight into the action by downloading Joomla 3.2.
Additionally, you can learn more about Joomla via our CMS Directory.