Kentico Kontent, a leader in the Headless CMS market, announced the launch of their new user interface, designed to help enterprise content teams execute their content operations faster.
Kontent's UX team stated that the new interface incorporates direct feedback from their customers and partners. After conducting deeper usability tests and analyses, the platform now features an enhanced, more intuitive UI with a minimal learning curve.
Streamlining Content Operations
"If it ain't broke, don't fix it." That's the mantra software vendors wrestle with when considering any change to their UI/UX. The challenge exists because users sometimes react negatively to changes – no matter how small – as they can disrupt their workflow.
Content operations within an organization are especially sensitive to UI/UX modifications, as CMS users can quickly become frustrated with new or different processes that delay their publishing rhythm. Kontent believes it has overcome potential objections by listening to users and focusing on key areas of improvement.
"The new look makes it easier for editors to find content and action items, helping them stay focused on the task at hand," said Tadeas Kubat, VP User Experience at Kentico Kontent.
A fresh design approach
At first glance, Kontent's new visual design is quite different from the previous. It is more modern and appealing, sporting an array of vibrant colors with plenty of contrast to emphasize important elements. Overall, it feels more "app like" in its appearance, which projects a more mature experience.
Here's a before and after image:
Before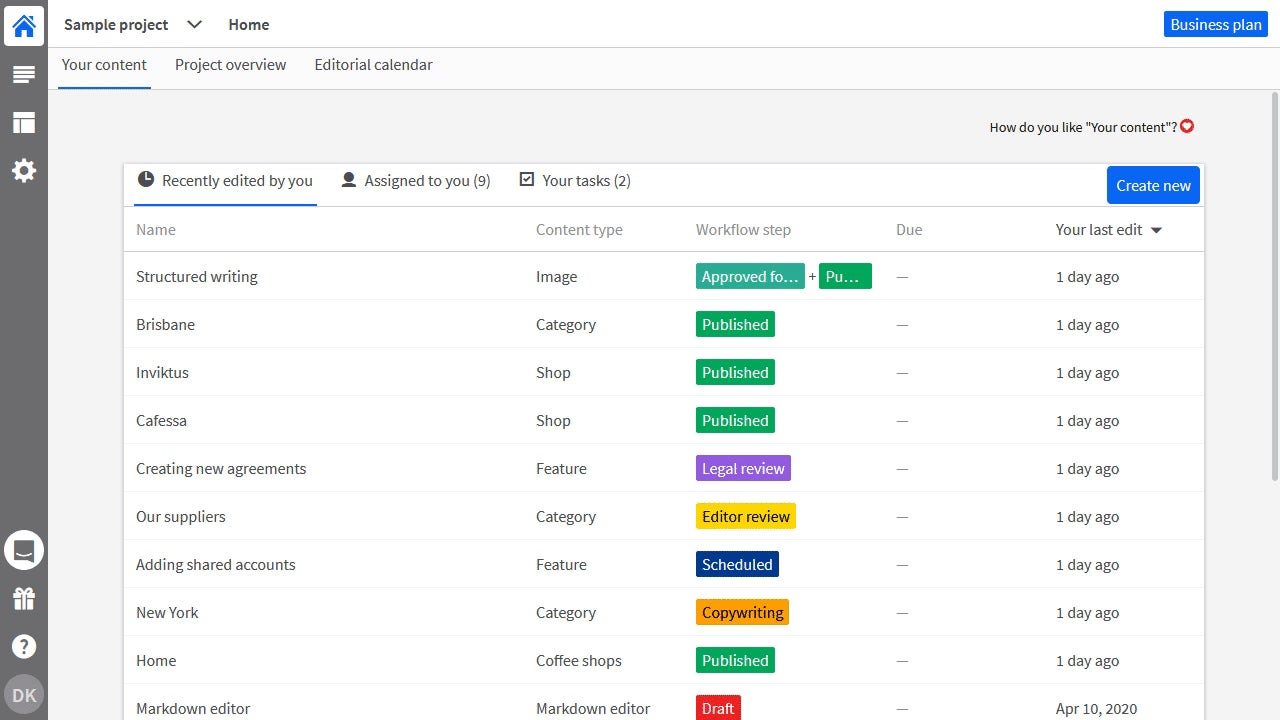 After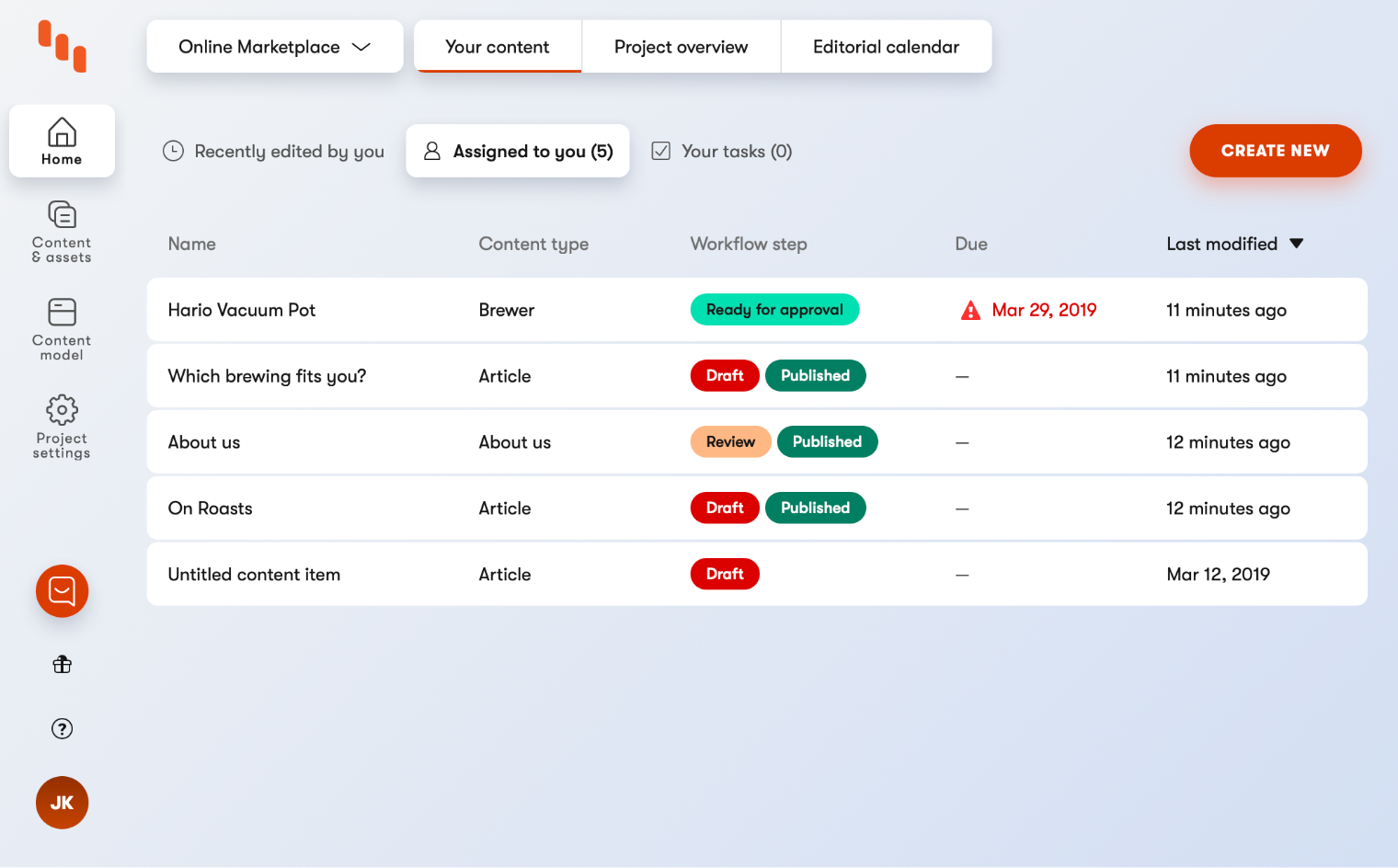 As previously noted, the new UI is designed to help enterprise teams find what they need and share their content across other departments. The updated design helps deliver on that promise by simplifying a familiar framework – allowing users to make the leap with limited friction.
Kontent Collections
Originally branded as Kontent Projects, one of the new upgrades in the latest release is the Collections feature – which lets enterprises manage all their content in a single repository, allowing the content to be shared across teams and channels without losing any control.
Having a single repository brings multiple benefits. First and foremost, it eliminates content silos that lead to inconsistent brand standards and content duplication. It also centralizes governance around configurations, content models, and policies.
One of the biggest content challenges for enterprises is the sheer scale of content and the number of users spread across an organization. This is especially true for organizations with multi-national websites that need brand consistency across global regions.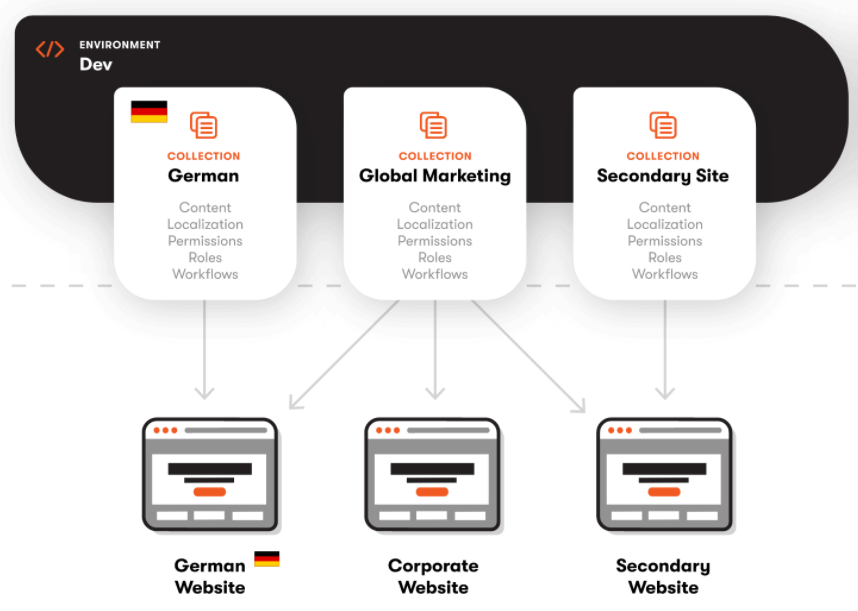 Kontent's Collections offers centralized governance, where organizations can set user access in a single location. This minimizes the complexity while providing greater flexibility for different teams with varying requirements.
With Collections, organizations can:
create collections instead of separate projects
share anything between collections
restrict access to collections
customize collections governance
You can also create collections for teams, regions, websites, microsites, initiatives, and even cross-platform content hubs.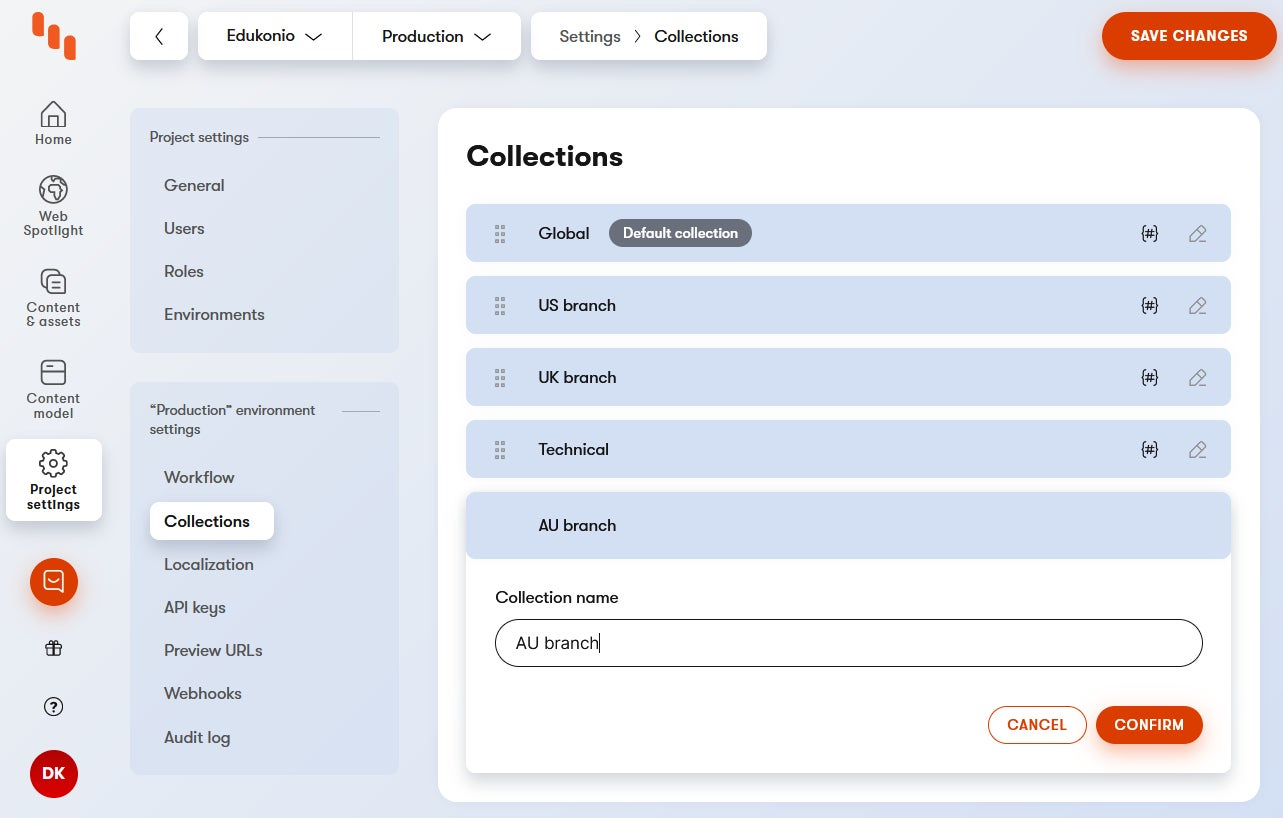 After you create a collection, you can configure access to it by assigning roles to individuals. This includes read access to global content, editorial access to team content, and more.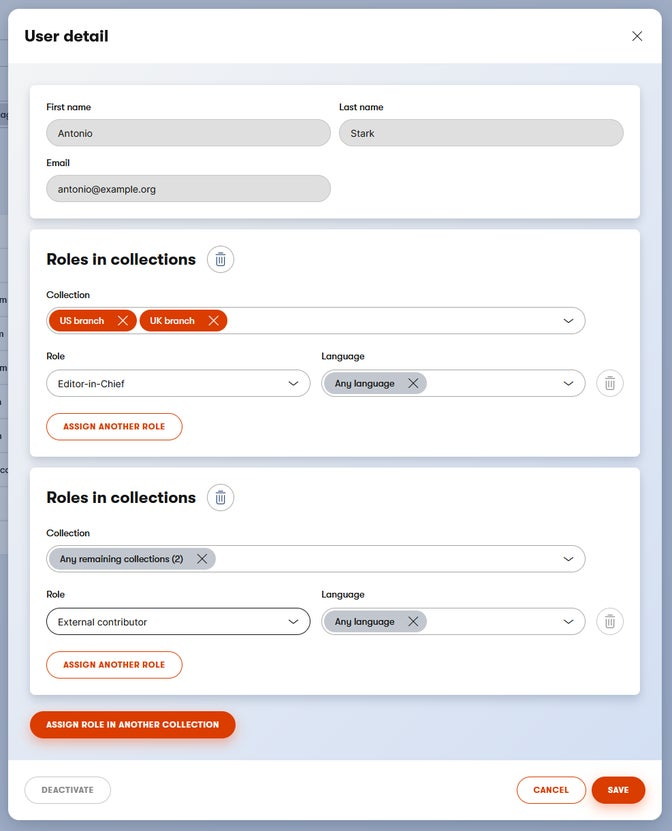 With the upgraded Collections feature, teams can share content items across departments, websites, and experiences to ensure consistency and eliminate error-prone duplication. The goal is to improve efficiency and minimize the frustration that many enterprise content teams experience.
Kentico also features noteworthy capabilities like Simultaneous, which allows multiple editors to work on the same content without worrying about overwriting each other's changes, and In-Context Editing, which lets editors update the website content right within the pages of their preview site.
If there's one thing evident in this latest upgrade, it's that Kentico is listening to their customers. While some platforms might forge ahead with uninformed enhancements, Kontent represents a true reflection of how a CMS platform engages with their users to shape the future of their product. They clearly understand the meaning of customer experience.
About Kentico Kontent
Kentico Kontent is a leading headless CMS that empowers enterprise content teams to manage all their content in a single repository. Flexible content models, real-time collaboration, and workflow lead to faster content production, better consistency, and higher quality. Content is managed completely independent of the presentation, freeing developers to build engaging digital experiences using the technologies of their choice. Kontent's customers include AC Milan, Oxford University, Konica Minolta, PPG Industries, and Vogue.