Many businesses seem to lump email marketing and marketing automation into the same boat, without actually differentiating the two. Both systems allow you to market your product/services via email, both allow you to capture leads and onboard new customers, and both include the word 'marketing'.
So what is the difference between Email Marketing and Marketing Automation – and is there one at all?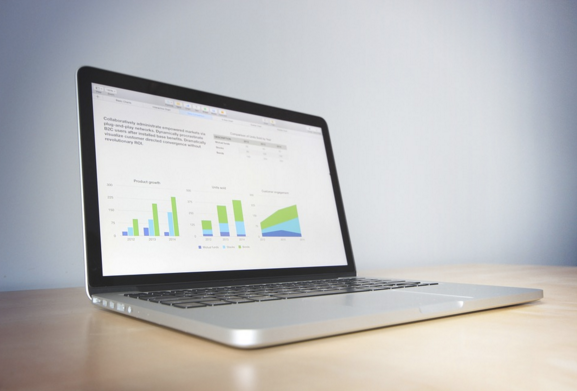 The answer is a resounding yes.
Email marketing is designed to track your email marketing interactions only. In contrast, marketing automation tracks and influences buyer interactions/behaviors to guide them through the sales funnel.
Email Marketing
Whilst email marketing is not a comparative alternative to marketing automation, it's still a tool in the marketing automation process.
Often, smaller companies will start off using email marketing and then start to employ marketing automation once the company grows in size. With an impressive ROI of 4,300%, email marketing is a proven method of building relationships with new customers and increasing loyalty within your current customer base.
Using email marketing, you can:
Create newsletter and emails via pre-designed templates.

Measure the results of email marketing campaigns via opens and click-through rates.

Segment leads.

Nurture leads.

Send mass email bursts and deliver batch emails to groups of contacts.
Email Marketing might be for you if:
You're a small business.

You have a small target market – if you have a small target market it'll be easier to segment your email marketing efforts.

You only require simple and generic emails/newsletters.

You already have a steady stream of incoming leads

You're on a tight budget – if you're a small business then you may not have the money or resources to invest into upscaling to a marketing automation system, and you may not need it yet anyway.
But you may have issues such as:
The process can be time-consuming, i.e. if you have a large and diverse target market.

Your sales team may get frustrated with the quality of leads; you can't dial down on how warm or cold you leads are as you're simply relying on click-throughs and open rates.

You lose track of your leads and where they are in the buying cycle, so you miss out on a lot of potential sales opportunities.

You can't tie your revenue to your email marketing results, so it's not very measurable.
Marketing Automation
Marketing Automation is the perfect solution for medium to larger sized businesses with a diverse customer base. The more varied your audience is, the more beneficial it will be to take a highly targeted approach to your marketing.
A solid marketing automation platform will provide you with basic capabilities such as lead capturing, lead nurturing, landing page development, site visitor tracking, a centralized marketing database, CRM integration, and data analysis/reporting.
Your marketing automation tool should help you to determine what stage of the buyer process your customer is at, and then get them to the next stage, and the next – until they convert into a sale. This comprehensive tracking process allows you to see exactly what's working and not working in your marketing campaign.
Marketing Automation might be for you if:
You have a diverse and extensive customer base, i.e. you sell different products or services to a range of different demographics.

You need to push out tailored, targeted, and more relevant content.

You have the resources to manage your marketing automation processes and create daily content.

You have a drawn-out customer buying process that takes longer than a few days.

You want to manage campaigns across multiple channels.

Your sales people aren't happy with the quality of leads they're receiving.

You need a better means of measuring your marketing results that ties in with revenue.
Any potential issues you'll have with marketing automation will all boil down to whether or not your business is ready for it in the first place. We recently outlined why some businesses aren't ready for marketing automation in this post.
Have You Made The Switch?
Have you recently moved from email marketing over to a full marketing automation approach?
If so, we'd love to hear more about what marketing automation software you're using and how well it's working for you. Why not leave us a comment below and fill us in on your own experience?