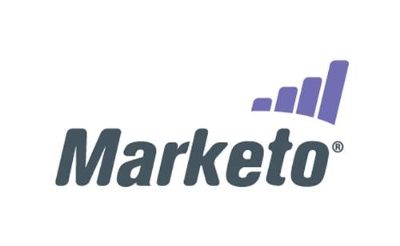 Account Based Marketing (ABM) is the new acronym on the block – Marketo just made sure of it.
The world renowned marketing automation software has fully embraced ABM, which essentially allows marketers to target specific accounts, and specific decision makers within those accounts. It's basically personalization, except better.
Here's how it works:
Marketo ABM: A Summary
Marketo ABM empowers marketing and sales teams with the right tools to target and engage specific accounts in more relevant and personalized ways. More specifically, it allows marketing teams to:
Target the accounts that matter: By leveraging account and lead-level scoring, marketers can easily target the right accounts and the right people within those accounts with personalized campaigns.
Deeply engage accounts and key decision-makers across channels: This includes working through channels likes email, web, ads, events, social, and mobile; use rich customer behaviors captured in Marketo's Audience Hub to deliver highly personalized messages at exactly the right time.
Utilize powerful account-based analytics: Marketo's stats help account teams measure the impact of – and further optimize the results of – their ABM efforts across key dimensions, including cross-channel engagement, pipeline, and revenue.
Take advantage of complementary solutions: The products offered by Marketo's LaunchPoint® ecosystem partners, including predictive scoring and account enrichment to expand the capabilities of Marketo ABM.
Essentially, the new features allow marketers to target specific accounts and customers in a personalized way – across all major channels. Plus, revenue-based account analytics and lead management functionality all comes bundled in Marketo's unified platform.
Target Accounts "With The Most Revenue Potential"
Along with the announcement of Marketo ABM, Marketo's CMO Chandar Pattabhiram claimed that the new technology will help marketers target customers with the most revenue potential:
"While marketing and sales teams have long been doing account targeting, the technology hasn't been available to reach and engage accounts – and the decision makers within them – in a coordinated, scalable way from one place.

Built natively within the Marketo platform, Marketo ABM provides account teams with all of the necessary tools to discover, manage, engage, and analyze the accounts with the most revenue potential, thus driving revenue from their most valuable accounts and delivering higher return on their sales and marketing investments."
If you want to learn more about what ABM is all about, Marketo have also just published a free eBook titled, 'The 3 Essential Components of an ABM Solution'. It looks like it's worth checking out.
To learn more about Marketo ABM, check out the press release, as well as the Marketo website.