Although the platform is still in beta, Microweber CMS is attracting a fair amount of interest.
Focused on stripping away the complexities of most other content management systems, Microweber has hundreds of registered users, a growing online community and a platform which boasts some simple yet effective features, none of which require any technical ability to use.
To get a taste for what Microweber has to offer, check out their quick demonstration video below.
The Microweber Story
It's always nice to get a feel for how a CMS came into being, and it just so happens that Microweber have a rather pleasant tale worth reading. 
After working in the web design sector for some time, Bulgaria based Microweber co-founders Boris and Peter decided to try something new. They felt that the CMS sector lacked a truly easy to use service for the end-user lacking technical knowledge. Thus, the idea of Microweber was born.
Following a failed attempt to raise funds via Kickstarter, they made a bold move. A video was recorded and posted on their small YouTube channel in late January 2012, where Boris and Peter asked for financial support from whoever saw the video and liked their idea.
Less than a month later this move yielded a result, as investor Nicholas Gerber from the USA decided to help the duo. For almost two years though, Nicholas never met Peter or Boris, communicating solely via occasional e-mails. This means that between early 2012 and late 2013, all investments from Gerber relied completely on the sole trust that Boris and Peter were honest men who were focused at creating something innovative.
However, during Christmas 2013, all parties met for the very first time in Istanbul, Turkey.
Since then, Microweber has quickly been advancing through its Beta phase, accumulating several hundred registered users, scores of orders from websites and a helpful community. The latter resulted in the purely voluntary translation of Microweber in six languages: English, German, Spanish, Russian, Slovenian, and Greek. Some users even wanted to teach about Microweber in their academic institutions. Thanks to this exponential growth, the project got its third developer – Alexander, who is responsible for front-end development.
With 2014 now underway, the trio decided that it was time for Microweber to go live and unleash its full potential. Their aim is to deliver an easy, free product that is rich on customization for end-users and that is open source so the designer/developer community can benefit.
A Superbly Simple CMS
Now that you know the Microweber story, let's delve into their digital offerings. 
Microweber is a CMS that lets you Drag & Drop modules alongside its "Live Edit" feature. This means that websites can be drastically modified and tweaked via live preview, so that you can experience the end result as you edit.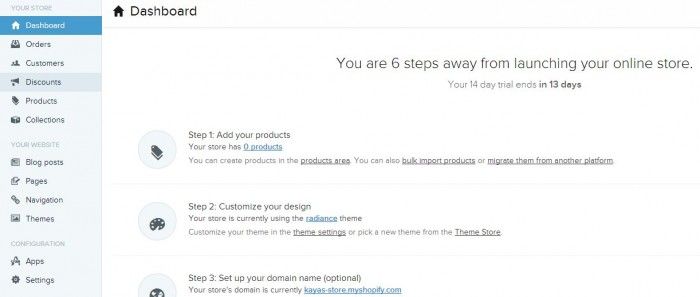 The free and open source platform is aimed at delivering an optimal user experience, with simplicity always in mnd. It is also customization friendly, so developers and designers can have a take on it and create their ideas using the platform. 
Using Microweber, you can create a website, blog, or online store using the default theme of Microweber. The Microweber development team is also currently preparing a whole load of new templates so users can customize their sites according to their needs and wants.
You can also make use of Microweber's Drag & Drop technology when creating content, uploading images, embedding videos and a range of other tasks. Users can arrange elements with just a click of the mouse, dragging and dropping them across the screen before clicking them in order to modify them further.

The highlight feature of the CMS is the real time text writing & editing function. With it, you can manage the site content without any use of admin panel, going "live" on the site interface instead. As an addition, there are different modules and layouts that offer rich customization in the pursuit of crafting the most suitable website.
Furthermore, Microweber can also be used as an ecommerce platform. The platform allows you to upload products, pictures and videos, set pricing & shipping costs, customize products using custom fields (size, colours, everything needed) and track orders and payments.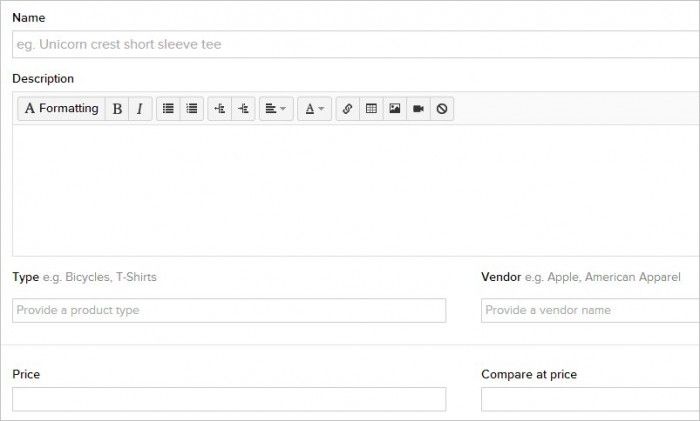 The developers and designers can benefit from the fact that Microweber is open source. They can create and share themes, modules or plug-ins and either distribute them freely or sell them. A Marketplace is in the making so the process can become more coordinated.
For more information on Microweber CMS, visit their official website, or better yet, test out a demo.