It's hard to follow an act like the Academy Awards, especially after Sunday's "slap heard 'round the world."
But hey, we'll give it a shot – and do it with decidedly less controversy and no long-winded speeches:
Today, we're proud to announce the winners of the 2021 CMS Critic People's Choice Awards!
From our entire editorial staff, we'd like to start with a big THANK YOU to our amazing community of CMS vendors and their incredibly passionate users. We had some, shall we say, "colorful" conversations across social media during the nomination period, and we enjoyed every opportunity to engage with our readers.
It was incredible to see the outpouring of love from people around the globe for their products of choice. That kind of brand loyalty seems increasingly rare. It says a lot about the people using these technologies, and the investment that CMS and DXP platforms are making to really listen to users – and bring them together. 
Before we announce the winners, let's do a quick review of the rules so you know how we got here:
First, our annual People's Choice Awards celebrate the top platforms that YOU – our readers – select. As they say, we have no dog in this race.
In late December of 2020, we invited everyone to nominate their favorite platforms across a set of categories on our website. 
The top three nominees were selected and featured for general voting in each category.
Participants were able to vote only once, and companies that offered incentives of any kind were disqualified (there were no such shenanigans, BTW). 
While we don't offer any golden statues, we do feature the winners on our website for posterity. And of course, you always have bragging rights. 
We had a fantastic response to the People's Choice Awards this year, and participation has been off the charts since we released the final nominee list. It's always great to see this level of community engagement, and because this is a democratized experience, you never know what to expect from voting – so be prepared for some surprises.
Enough rambling, right? Let's draw back the curtain and proudly present the winners of the 2021 CMS Critic People's Choice Awards!
---

Best Enterprise CMS: Contentstack
This year's "Best Enterprise CMS" award goes to Contentstack, a leader in headless and agile content management. Contentstack has huge momentum, and it's great to see emphatic support from its community of users. 
---

Best DXP: Adobe Experience Manager
Given that Adobe has been the undisputed leader in Gartner's Magic Quadrant for Digital Experience Platforms for the fifth year in a row, winning our "Best DXP" honors wasn't a shocker. The Adobe brand is ubiquitous and recognized as a top contender across multiple technology categories. It also has a deep ecosystem of tools and partners.
 
---

Best Free CMS: Joomla
Surprised that Joomla carried this category? Don't be. They've cultivated an enthusiastic fan base with a rising fervor for their favorite platform. Joomla continues to have a strong community of open source users, making it one of the top three most popular content management systems in the world - and winner of our "Best Free CMS" category.
 
---
Best Flat File CMS: Grav
This was a tight race with Kirby, but in the end, Grav took top honors. A consistent winner of our People's Choice Award for "Best Flat File CMS," Grav is also featured in our Top Flat File CMS Platforms article.
---

Best Open Source CMS: Joomla
Despite the far-casting shadow of WordPress, Joomla won big with its community – in no small part to its continued investment in innovation. In fact, 2021 saw a host of new features added to the "Best Open Source CMS" platform, including the Joomla! 4.0 release with notable improvements. We would like to congratulate the Joomla development team on their win in two categories.
---

Best ECM (Enterprise Content Management): Alfresco
Alfresco took home the gold for the "Best Enterprise Content Management" solution, proving its continued authority in the ECM space. Alfresco has enjoyed a successful run over the last few years, including an acquisition by competitor Hyland in 2020. Despite being under the Hyland umbrella, the company still maintains its brand identity. 
---

Best E-Commerce Solution: Hikashop
This was an interesting one, but the people have spoken: HikaShop, the e-commerce solution for Joomla, was triumphant over two worthy competitors – WooCommerce and PrestaShop. While the competition was tight, there were surprisingly more fans from the Joomla community throwing their support in the ring. 
---

Best Headless Commerce: Shopify
Shopify has been giving Amazon a run for its money and earning loyal fans along the way. As the leading platform for building e-Commerce solutions – and doing it headlessly – Shopify has become one of the strongest and most trusted brands on the planet for creating online stores and digital commerce experiences.
---

Best Headless CMS: Contentstack
We have to hand it to the Contentstack crowd: you really brought the rain! Congratulations on cleaning up in both the "Best Enterprise CMS" and "Best Headless CMS" categories! While most notably a headless platform, Contentstack is also one of the founding members of the MACH Alliance. 
---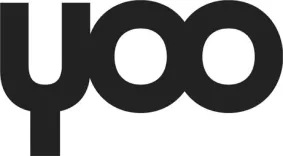 Best Website Builder: YOOtheme
Always a perennial fan favorite, the "Best Website Builder" category has evolved to include some amazing tools that are getting progressively easier to use. This year, the crown goes to YOOtheme - the popular page builder for WordPress and Joomla. While other popular platforms like Webflow and Gantry were in the running, YOOtheme won out with a sizable margin. Congrats to the community of fans that made YOOtheme a winner!
---

Best Static Site Generator: Hugo
The battle was hard-fought – and Gatsby has certainly been a fixture in our coverage over the last few years – but Hugo brought the votes... so congratulations! As a leading static site generator, Hugo has touted its incredibly fast framework for building websites. It's clear that its community of users is continuing to grow and thrive, and showing the love for their favorite JAMstack frontend generator.  
---

Best Composable System: Uniform
We had a battle royale brewing in the newly minted "Best Composable System" category between Uniform, Sitecore, and Acquia – but there can be only one! Congratulations to Uniform for taking the throne and becoming our inaugural winner in this new and exciting segment. With big wind (and big investment dollars) at their back, Uniform is already making bold moves from a hiring and acquisition perspective, and we'll be looking for big things in 2022. 
 
---
And that's a wrap for the 2021 People's Choice Awards!
See that? Not a single moment of uncomfortable stage antics. That's just another benefit we have over the Oscars. 
While the pandemic threw us all for a loop, it's great to be back to a more normal and predictable cycle with our awards program. We look forward to this event every year because it gives us an opportunity to engage with our readers and learn about what platforms are scoring high in their books. At the end of the day, it's about honoring not just the winners, but our entire CMS community.
There were some tight races going on in the year's competition, and a few surprises that gave us a moment to pause. But that's
what makes the People's Choice Awards so exciting: in any given year, fans can come out of the woodwork and elevate their platform to the top echelon. 
Tomorrow, we'll be posting our Editor's Choice Awards. You're bound to see some alignment in certain categories, and you might be in for a few surprises as well. Our editorial staff made their picks based on a wide range of factors, and we're excited to share them with you. 
Thanks again to everyone for participating in the 2021 People's Choice Awards. See you later this year!