Adobe has made a number of big announcements at the U.S held Adobe Summit, the company's annual Digital Marketing conference.
CMS Critic are present at the Summit, and you can follow our live tweets from the event via our Twitter page.
To be frank, Adobe has already revealed so much that it's hard to know where to start. So, here goes nothing.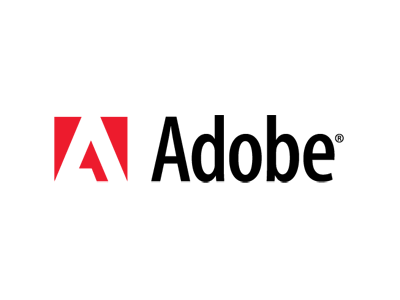 IBM & Vibes Partnerships
Adobe and IBM have announced a global partnership. IBM Interactive Experience will build specialized enterprise consulting capabilities around AMC.
Furthermore, IBM Websphere will soon be integrated with Adobe Experience Manager. 
Read more about the Adobe and IBM partnership.
Adobe has also got a new partnership with Vibes, a mobile marketing giant. The deal means that marketers using Adobe Marketing Cloud can now seamlessly integrate Mobile Wallet, SMS and Push Messaging into their existing marketing campaigns.
Read more about the Adobe and Vibes partnership.
Internet-of-Things and Wearable Devices
Adobe has introduced AEM Screens and new functionalities in Target, Analytics and Mobile Core Services that enable brands to bring highly personalized experiences to physical spaces like retail stores, hotel rooms, vending machines and Internet-of-Things.
Furthermore, a new Internet-of-Things SDK lets brands measure and analyze consumer engagement across any of those touch points, while new Intelligent Location capabilities in AMC will allow companies to use GPS and iBeacon data to optimize their physical brand presence.
Read more about Adobe's movement on the werable device front.
Mobile Marketing & More
Adobe has also unveiled a significant enhancements to Adobe Mobile Services, a Core Service across Adobe Marketing Cloud, that include a fully integrated mobile app framework.
The new mobile app framework delivers the complete, integrated solution in the industry for developing and managing apps, and is the first to eliminate marketers' dependence on an array of disjointed point solutions.
Adobe has also added six top app tech providers (Fiksu, Vibes, Kochava, Ionic, Crittercism, appFigures) to its partner ecosystem, who are integrating their tools into the mobile app framework.
Read more about Adobe's mobile marketing and app development progress.
And finally, Adobe has announced a new algorithmic engine and advances in Audience Core Services to bring together the worlds of data-driven marketing. Its new Audience Core Services enable brands to connect massive audience and behavioral data.
A new set of algorithms lets them reach those audiences with paid media in AMO. A new Audience Marketplace lets brands buy and sell anonymous first and third party data
By integrating programmatic buying natively, Adobe brings the marketplace to the marketer and enables consistent experiences across channels
Read more about the enhancements to Adobe Marketing Cloud.
I told you there was a lot of news! And yet the Adobe Summit still isn't over, so be sure to follow us on Twitter to stay on top of our live tweets direct from the event.