PlushForums is one of the newest, yet most exciting forum solutions on the market.
Founded in 2014, PlushForums is a commercial fork of Vanilla Forums. The platform was named as the 2014 Critic's Choice Winner for Best Commercial Forum Solution in the most recent CMS Awards.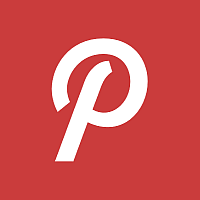 I also had the pleasure of carrying out a review of PlushForums not too long ago.
In recent months, PlushForums has received a number of updates. Here are the highlights, provided by founder Adrian Flitcroft himself.
Platform
PlushForums has expanded the capacity of all plans, more than doubling the $49 tier from 75 to 200 concurrent active members. That's sufficient to run a really sizeable forum at a very reasonable price.
The platform has also benefited from reduced the latency of real-time discussions and conversations by 66%. This means that they now update as quickly as a Facebook chat.
Billing
A 14-day free trial for all new PayPal subscribers has been introduced.
Furthermore, credit/debit card subscriptions for people who can't use PayPal have arrived, while registration forms have been done away with, speeding up the sign up process.
Features
Further to the above enhancements to the overall PlushForums experience, a number of smaller, but notable features have also been released:
Automated rich links, ideal for product-focused communities:
Linked replies: tags that connect one post with another, allowing a discussion to stay flat but with context.
New Member Welcome Message: a means to communicate with members before they make their first post, to lay out rules, advice or other information.
Colourful Letter Avatars for new members, Android-style.
Support for YouTube embeds with specific start times, Vine support, and support for direct MP4 and MP3 embeds.
Support for CloudFlare out of the box, including their free Flexible SSL mode.
An Onboarding API, which allows you to automatically send forum invitation codes to new members, as well as revoke/enable their access to the forum.
Seamless SSO with WordPress.
Streamlined account creation process with customisable password strength checker.
A refined and reskinned Dashboard control panel.
To find out more about PlushForums, visit their website.
Also, you can explore more of PlushForums via our CMS Directory.