SendPulse is a marketing platform that offers plenty of options such as a selection of email templates, reporting, a drag and drop builder and more but is it a good marketing platform to consider using? Read on to find out in this SendPulse Review.
It's easy to get started with SendPulse, simply sign up for free on their website and you can begin sending emails. Upon your first login, you will be greeted with the dashboard.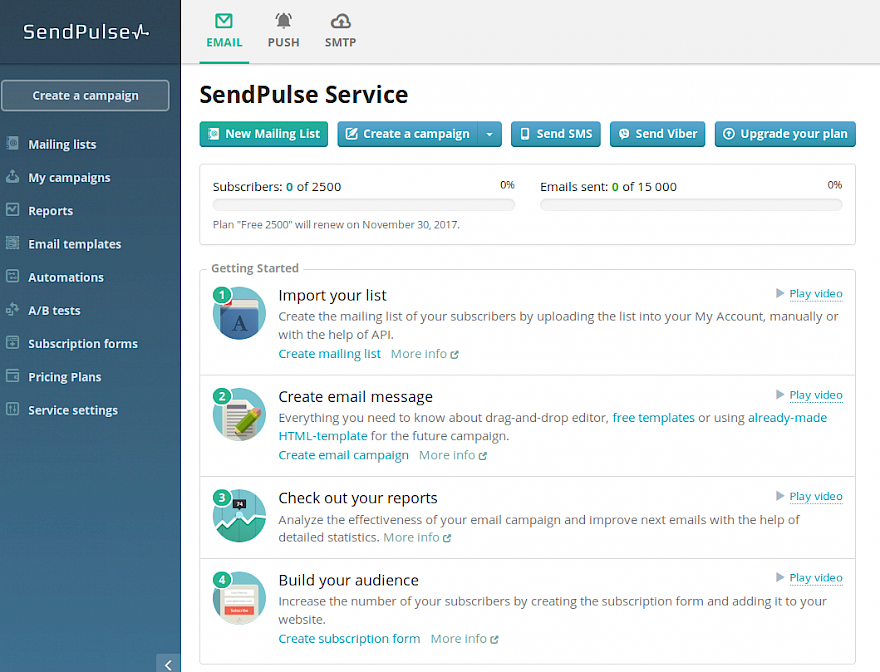 First things first, you'll need to import your list or manually copy / paste the emails in. The process is pretty straight forward so I'm not going to show screenshots here as it would be unnecessary. Once complete, it's time to create your first campaign. To do so, click Create a Campaign.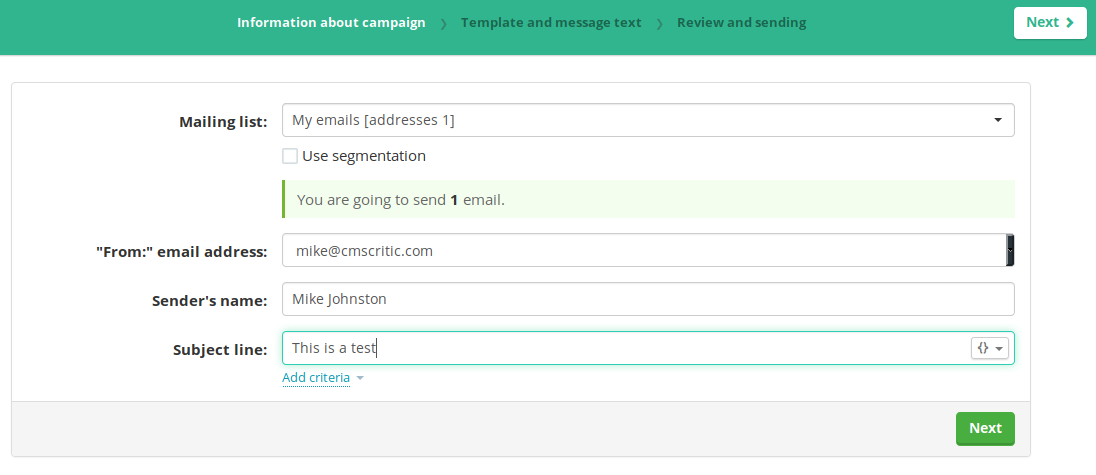 For the purposes of this review, I'm going to send myself an email that I'll be building so I can see how the process works. As you can see, I've selected the list I created and have filled in the sender info and subject line. I now have a choice between using a basic layout structure or choosing one of their built-in templates.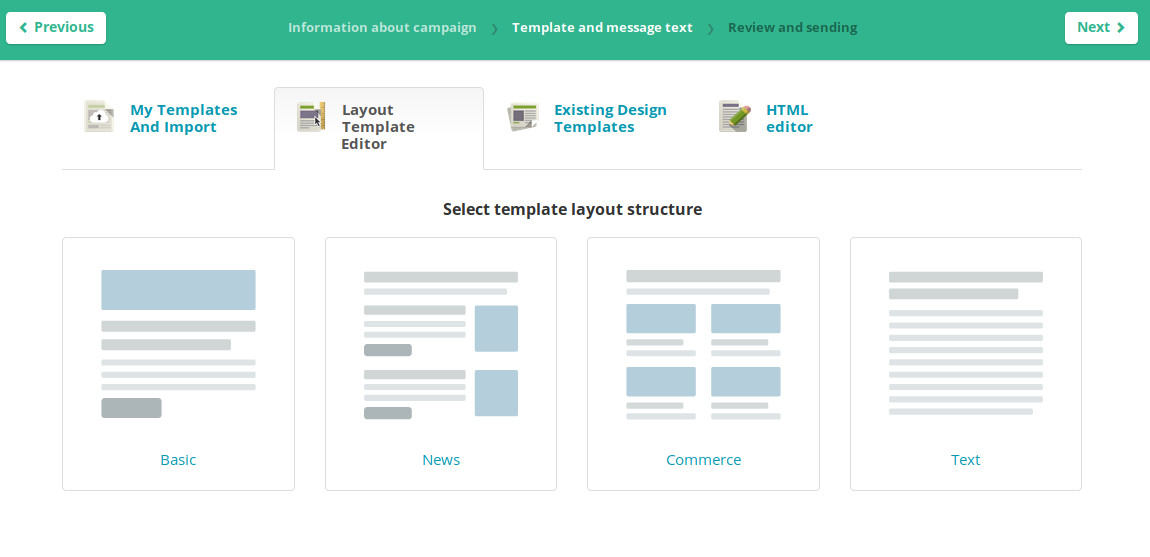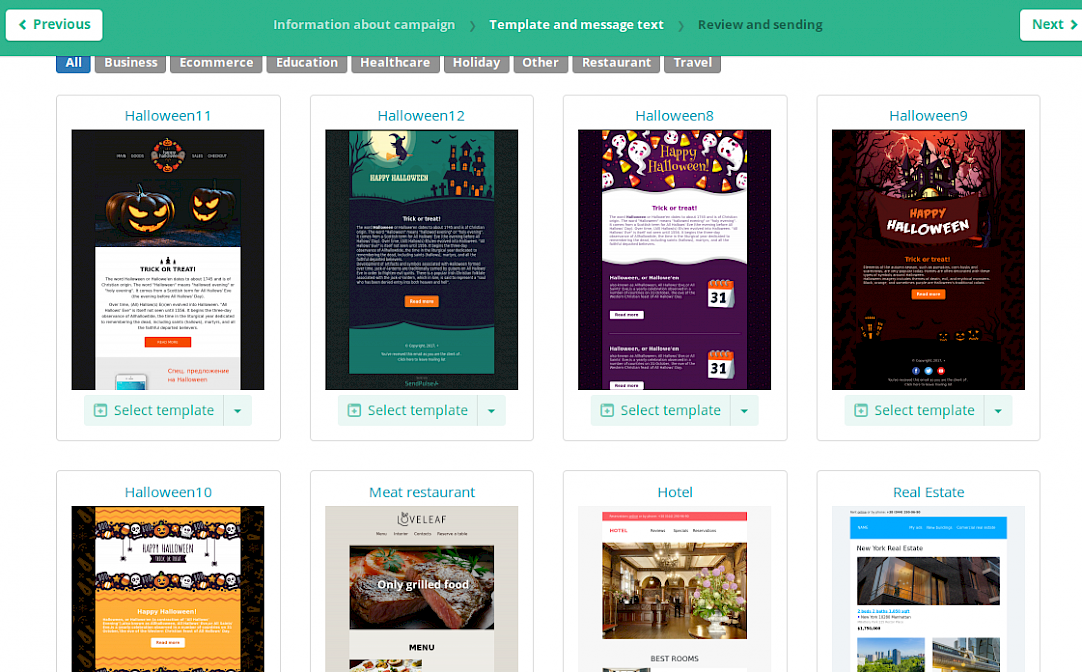 In this instance, I'm going to use the basic layout structure and build my own email. Upon choosing it, I'm taken to the builder screen.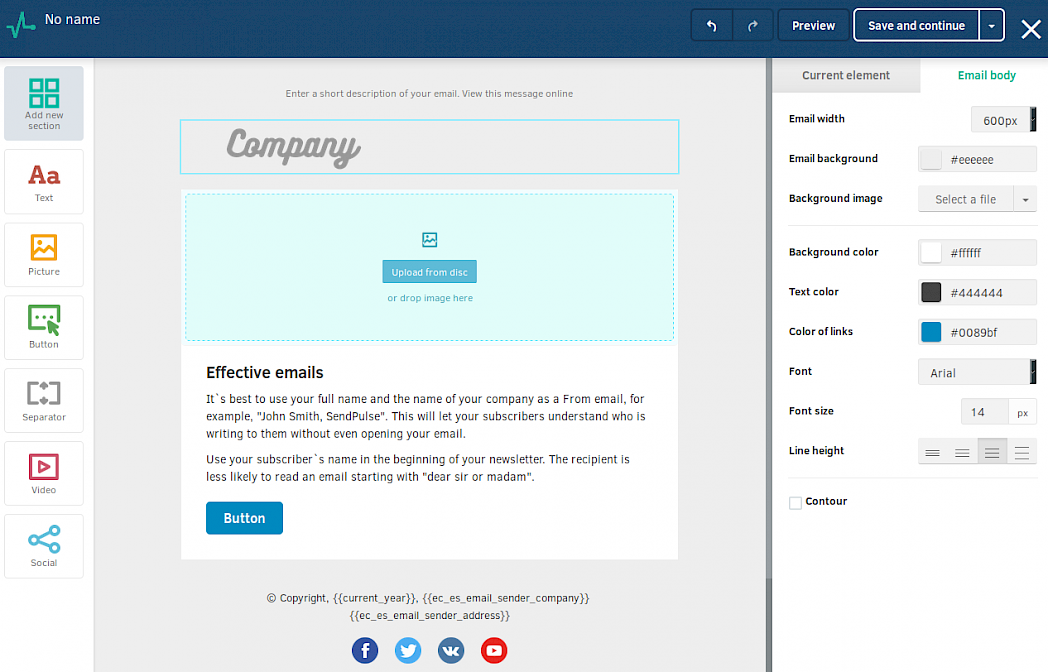 I have to admit, I really like the builder. I've seen quite a few but this one seems to be the cleanest looking and offer quite a few options, which I was happy to see. To use it, simply drag and drop the modules from the left wherever you want them to show up. You can then modify the email body using the options on the right or the individual element itself by clicking the tab Current Element.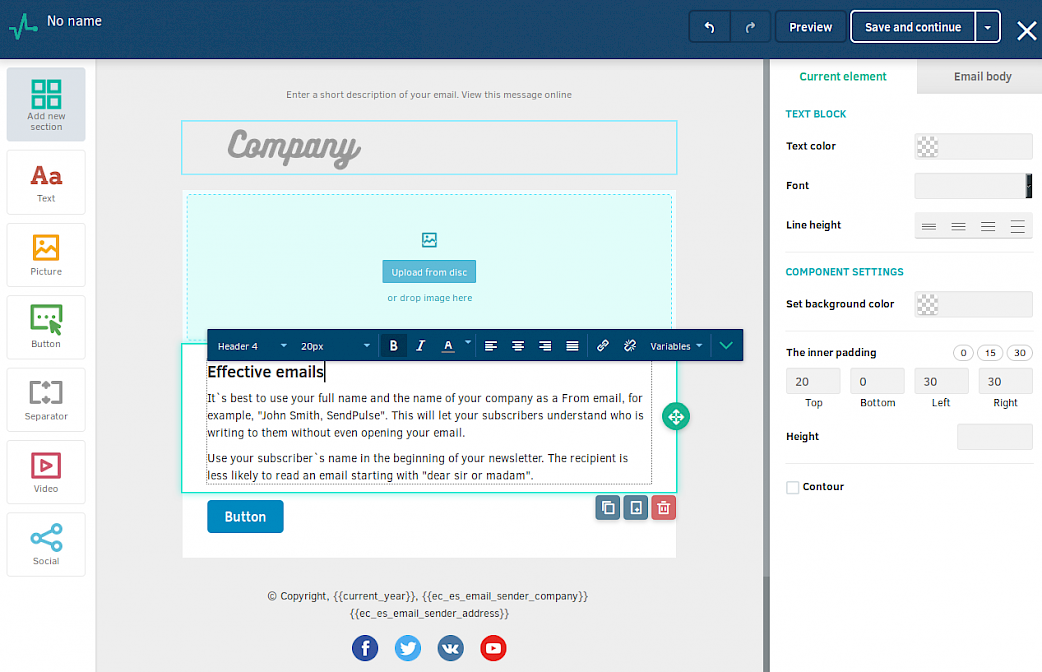 The one weird thing I noticed was that the editing toolbar goes outside of the edit window, which is rather unclean. I'd prefer to see it wrap or hide some of the options until needed. Otherwise, it works without issue. Once you are satisfied, it's time to send your email. You'll be given the option to customize the sending process as needed below.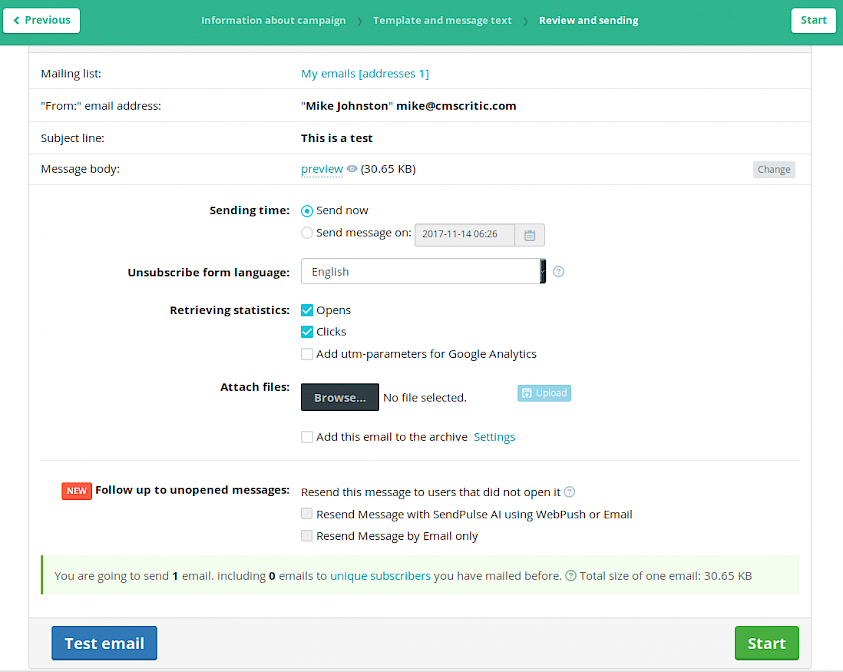 Once you are done, basically click Start and off it goes. Now let's take a look at some of the other options that are available such as Automations.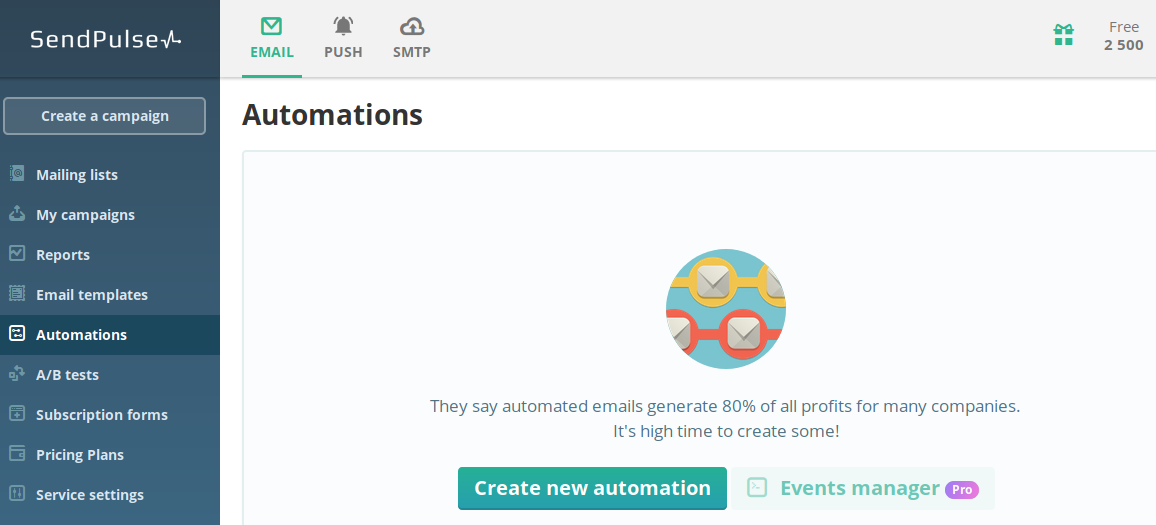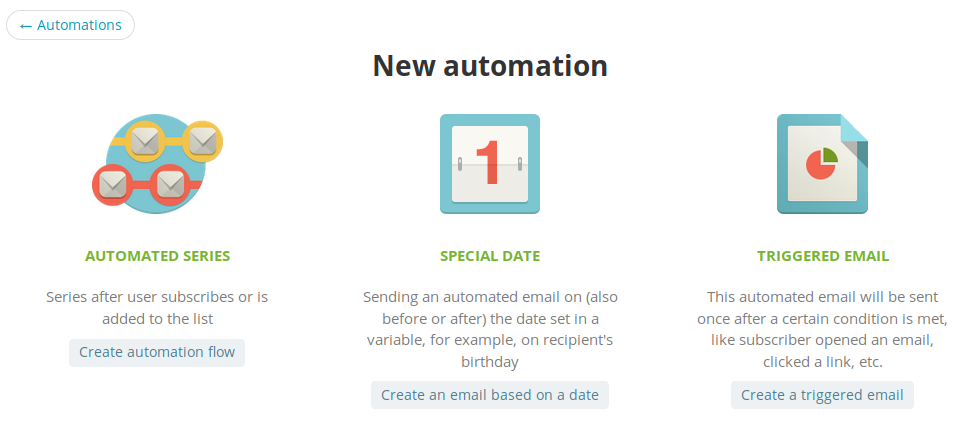 For basic users, there are three types of Automations you can select from as you can see above but SendPulse does offer something called Automation360 which is basically a more advanced automation system for Pro users. In this instance, I'll go with the basic option and select Triggered Email. Upon selecting, you are taken to the automation screen where you can begin to create the automation flow.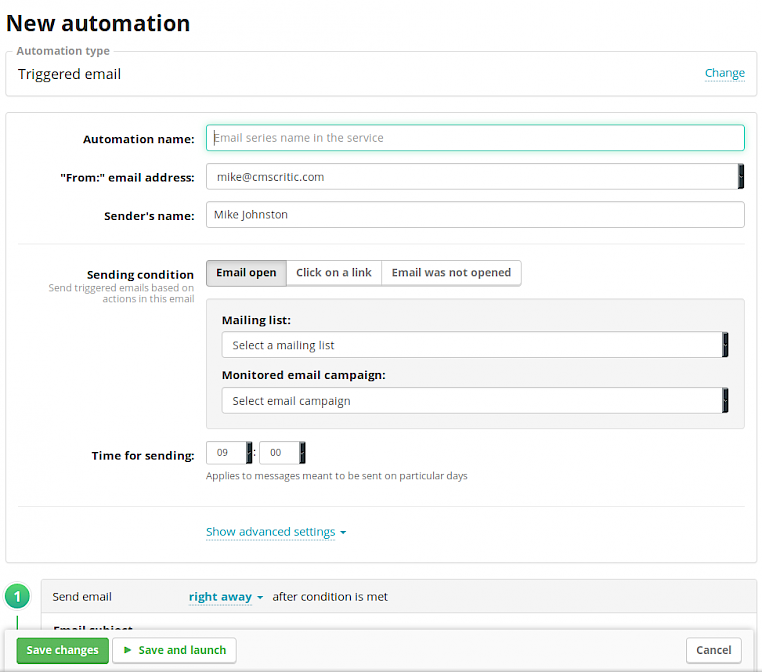 The basic options are pretty straightforward. You can choose to automate based on three sending conditions and creating the flow is easy and fast. As I mentioned, if you need more advanced options, you'll need to sign up as a pro user.
Now let's take a look at Sign-up forms. SendPulse offers 4 types.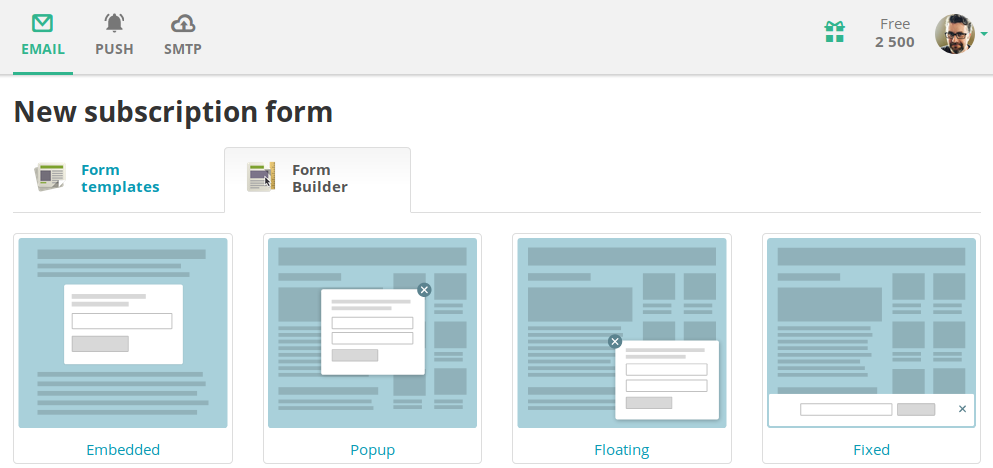 You can choose to build your own using the same builder as used with your email or select from a template.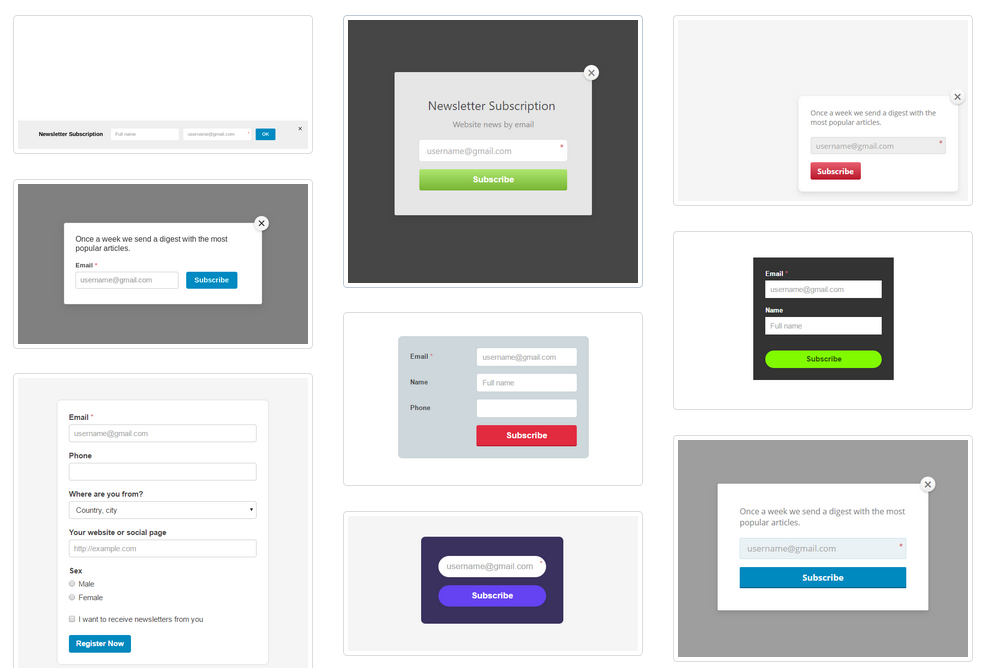 Options are pretty limited when it comes to templates but for the most part, they will suffice.
That's about it folks. There are plent of options available to work with and I feel as though SendPulse is pretty much on par with most other email marketing platforms as far as how their system works. Where they differentiate themselves is in their other product offerings such as the ability to send Push Notifications to Firefox or Chrome browsers and SMS campaigns. Both are available at an extra cost but the pricing seems reasonable.
One area they did surprise me on is their email marketing plan pricing. It's very well priced as shown below: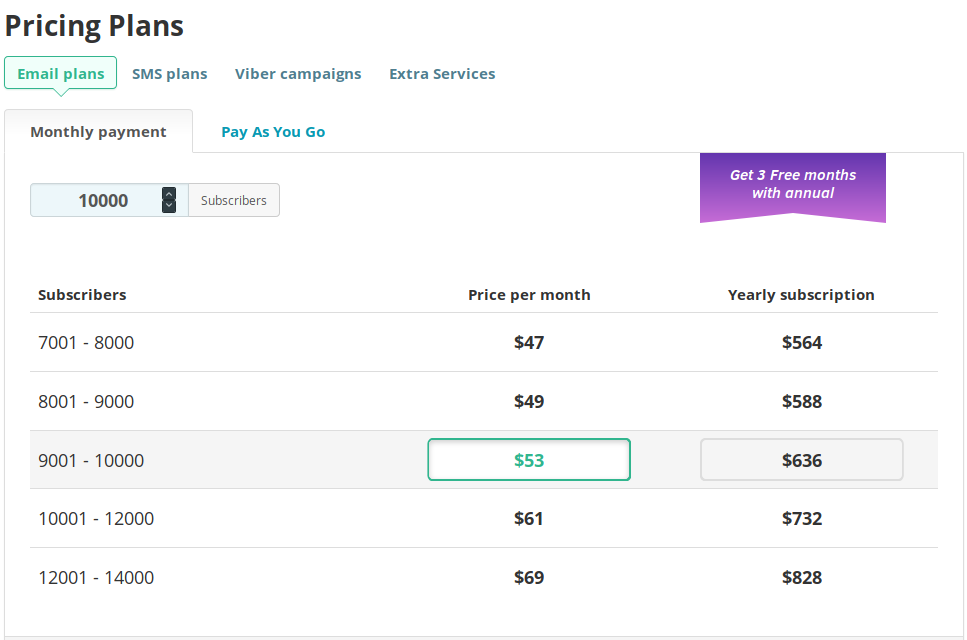 When I did a test email to myself, one thing I did find alarming was that the email was instantly sent to my Spam folder in Gmail. This usually is an indicator that the sending service has been flagged for sending spam emails and isn't a good sign. If your customers aren't seeing the emails, there's no use paying for the service. Your results may vary but I would recommend trying to send a sample campaign to yourself while on their free plan before upgrading, just in case.
To learn more, visit SendPulse.com