SeoSamba – the company behind open surce CMS, SEOToaster – have launched a completely redesigned version of their CMS, in the form of SEOToaster 2.2.
SEOToaster is a high-performance and open source free CMS software that makes creating, managing and marketing corporate and eCommerce websites easy for people of all skill levels.
As the platform's name implies, SeoToaster CMS employs a focus on SEO and web marketing technology. SeoToaster eCommerce sits on top of SeoToaster CMS, carrying inline edition through the entire experience.
Fresh User Interface & Over 100 New Features
With the introduction of SeoToaster 2.2, SeoSamba have completely revamped the front-end user interface, and have piled on over one hundred new features. Now, that really is a lot of features.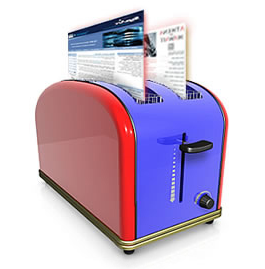 Below is some highlights of what SeoToaster users can expect in terms of new functionality:
Apps: an entirely new way to add functionalities from the cloud and switch services provider with no plug-in tinkering.
Built-in media servers   now provide up to five-times faster web serving, regardless of your web hosting provider.
New specialized inline editor types (imageonly, textonly, etc) help build unbreakable website themes and minimize end-user support calls.
Built-in tripwire web form protections  to prevent bots to spam your email without interfering with conversion objectives, as sometimes Recaptcha does.
Inline product promotion building: add the promotion to your landing pages, and the system takes care of building the logic for you.
Inline product lists building: no need to alter templates to add/edit automated products lists.
A redesigned store dashboard  theme that introduces custom fields, and more filters to easily find and process transactions.
Regarding the release of SeoToaster 2.2, David Culot, CTO of SeoSamba, had this to say:
"For new users, it's like getting a free content management system or eCommerce solution built for SEO & marketing. Those familiar with SeoToaster will enjoy a host of new features and a brand new interface that will still look instantly familiar."
SeoToaster 2.2 is available for download now.
For more information on SeaToaster, check out their official website.