No. It's not just a "figma" of your imagination.
Adobe has agreed to spend $20 billion – that's billion, with a "b" – to buy Figma, the popular web-based collaboration and UI design platform. 
We'll give you a minute to pick your jaw up off the ground. 
Adobe said it expects the transaction to close sometime in 2023. That said, the deal has not yet been approved by Figma stockholders and must proceed through customary closing. The dollars are a mix: about half the total will be paid in Adobe stock, with the balance paid in cash. 
If you're not familiar with Figma, you will be now – but it's worth noting how awesome a platform it really is. It offers a deep set of collaboration options for joint software development, as well as its popular FigJam collaborative whiteboarding environment. If you haven't used that wipeboarding feature before, we highly recommend it. 
By now, we're accustomed to Adobe spending big bucks to expand its copious monolith. These tasty acquisitions have bolstered its stronghold on the digital experience category – and while there may not be an Iron Throne to claim, it has certainly earned the crown as the King of the Gartner Magic Quadrant for DXPs.
But forget all that. Forget the fact that Figma was valued at around $10 billion at its last funding round in 2021 (meaning this purchase doubled the bounty). And let's not overlook that the market has been in a bout of turmoil lately, especially for tech stocks.
No – what's been really interesting is how this acquisition triggered such an emotional response from the market. Despite Adobe's enthusiasm about the deal, the Figma fanbase seemed a little less enthusiastic…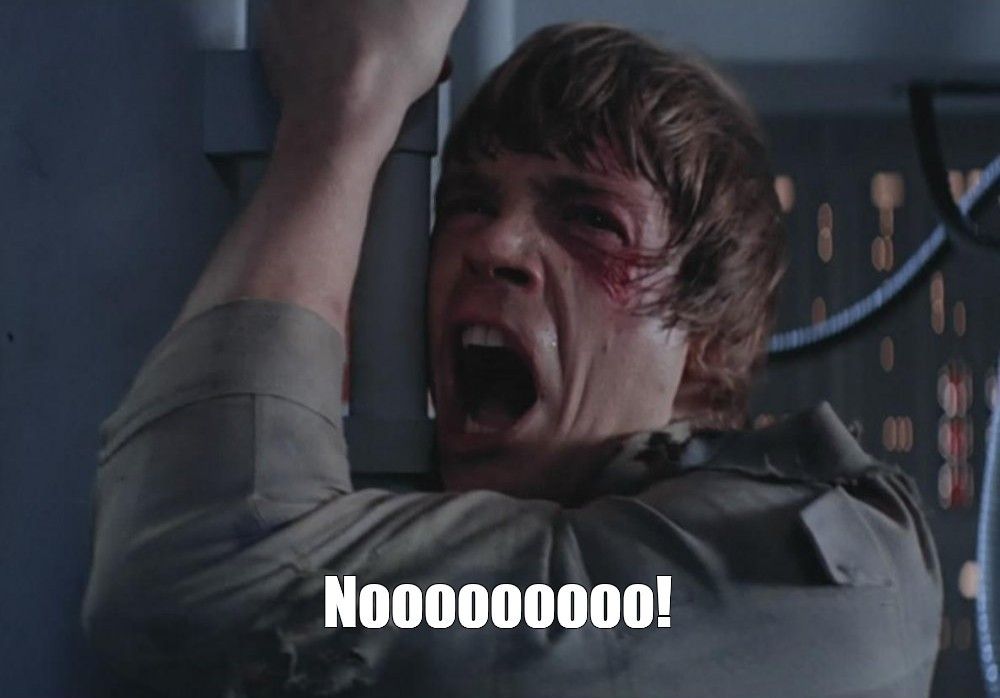 And just like that, the Empire Strikes Back.
Why Figma? And why the pushback from fans?
The Figma acquisition speaks volumes about the growth of web collaboration software and the central role of design. But for its users, Figma represented everything Adobe wasn't. In fact, Figma was a sort of the anti-Adobe.
The fanbase has reason to be concerned: Adobe could bring Figma aboard the mothership under its expensive subscription model. There could be some poor integration or uncomfortable bloat. Even worse, it could become the kind of bolted-on utility that's prone to crashing – kind of like the Millennium Falcon with a broken hyperdrive.
Or, Adobe could do wonders with this amazing platform, building deeper functionality that expands the frontier for web-based collaboration within its toolsets. Figma's flexibility could be a game changer for the company and removes one of its digital experience rivals from the chessboard. 
One thing both companies have in common is the commitment to design. Founded by Dylan Field in 2016, Figma has held to the mantra that design should be collaborative, web-based, and real-time – with the mission to "open up" and move from the solitary design process. Figma has crystallized the concepts of sharing ideas and working collaboratively, something that Adobe's UI design products like Photoshop have struggled to embrace. 
As for the fans, that's a product of Figma's heavy emphasis on community, which they have nurtured and grown over the years. This was likely a big driver of Figma's unicorn valuation, which skyrocketed from $2 billion to $10 billion in just a year. With more than 4 million users, including giants such as Microsoft, Slack, Google, Dropbox, and Twitter, the company has achieved the kind of presence and loyalty that are the envy of the tech world.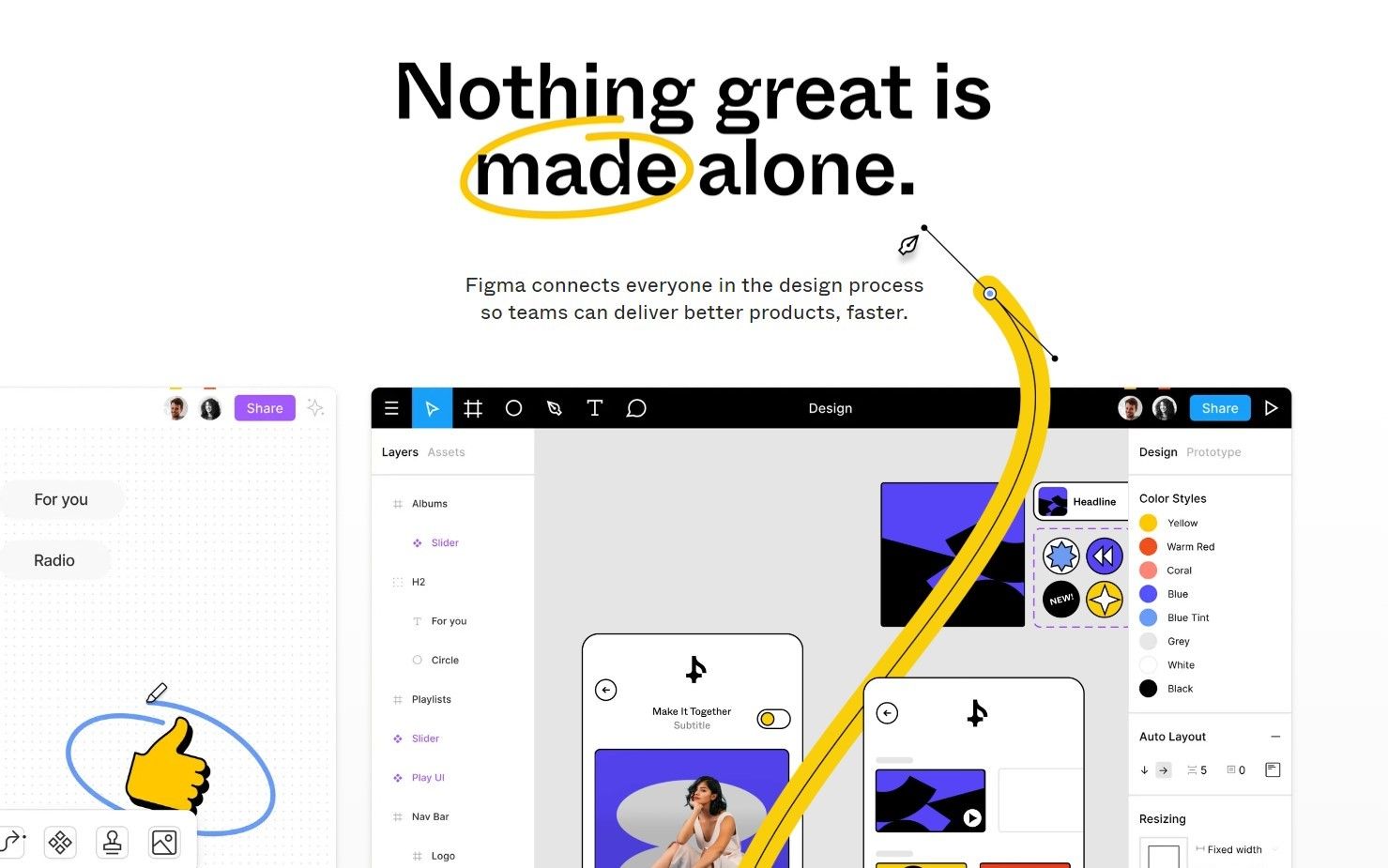 Adobe XD vs. Figma
So let's get down to brass tacks: Adobe XD and Figma are currently the most popular design tools on the market, both with similar features. For the past 5 years, Figma has been the biggest rival and competitor to Adobe XD, but Figma has managed to with the hearts of the design community. 
Figma believes the acquisition will help the Figma platform benefit from Adobe's technology, expertise, and resources in the creative space. Figma has big ambitions for its products, with plans to improve its Figma Design, FigJam, and the Figma community platforms while expanding into new areas.
"We will have the opportunity to incorporate their expertise in imaging, photography, illustration, video, 3D, and font technology to the Figma platform," said Dylan Field, Co-founder & CEO of Figma. "Additionally, we will have the opportunity to reimagine what the best creative tools could look like within the Figma technology stack."
Top-down leadership is key in these kinds of earth-shattering transitions. Taking designers' concerns into account, Field reassured the Figma community that he will remain CEO and that Figma will keep operating autonomously – without compromising its culture, the way it runs its business, and (perhaps most importantly) its pricing. 
Growth by Acquisition
The news from Adobe is huge – but maybe not that surprising. Adobe has been driving growth by investing in tools and products to execute complex workflows across teams. As part of this evolution, it acquired Workflow – a leading work management platform for marketers – for $1.50 billion in 2020. Last year, Adobe also acquired Frame.io, an industry-leading collaboration platform, for $1.275 billion.
In its press release, Adobe stated that Figma's web-based, multi-player capabilities will accelerate the delivery of Adobe's Creative Cloud technologies on the web, making the creative process more productive and accessible to more people.
With this acquisition, Adobe once more solidified its position in the creative industry. With responsive design taking over about a decade ago, other apps such as Omnigraffle and later Sketch App were born – and embraced by designers by offering a better solution for creating wireframes and high-fidelity prototypes suited for the responsive web. This was a huge departure from Photoshop and Illustrator and their respectively rigid structures.
Figma is not alone in the web-based collaboration and UI design space. Platforms like UXPin, another subscription-based wireframing and prototyping tool, are effectively bridging the gap between designers and developers.
As Figma zeroes in on $400 million in revenues at the end of 2022, it's safe to say that there's ample potential in this growing market space – and we'll have to see how Adobe's mindboggling acquisition brings imagination to life. 
About Figma
Figma is the open design company founded in 2012 by Dylan Field and Evan Wallace. With Figma's cloud-based screen design tool, teams achieve a shared understanding around design without worrying about syncing, exporting, or installing software. Anyone involved in the product development process can always share up-to-date files with a link. That makes it easy to collaborate on the latest designs and prototypes and see their code attributes. Figma has simplified collaboration across the entire design process for thousands of companies like Microsoft, Slack, and Uber and millions of users, including designers, developers, product managers, marketers, and others.