Canadian Shopify customers were in for a treat yesterday, as the Shopify Card Reader was made available in Canada for the first time.
Shopify is a world-renowned e-commerce solution powering over 90,000 stores and was the winner of our 2013 People's Choice for Best Ecommerce Solution award.
The Shopify card reader is a free device that allows Shopify merchants to accept credit card payments on the go using the Shopify Mobile iPhone app, or in-store using  Shopify POS, Shopify's iPad-based point of sale system.
Sell Anywhere with the Shopify Mobile App
Using the Shopify Card Reader, merchants can accept all major credit cards from their offline stores. These cards include Visa, MasterCard and American Express all at one flat rate based on your Shopify plan, as shown below.

This means that Canadian Shopify merchants who also sell offline can now accept credit card payments using the Shopify Mobile iPhone app. You can sell your existing products or even create custom sales on the spot.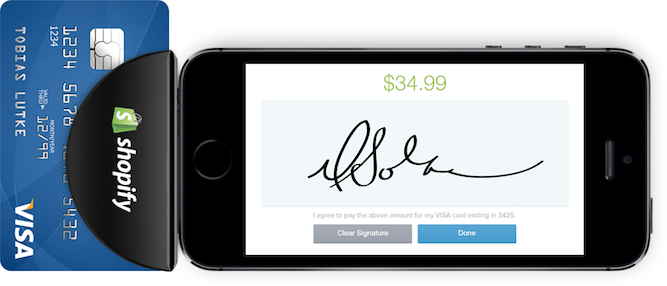 If you're in Canada or the U.S., you can order your free Shopify mobile card reader by logging into the app, navigating to the 'Accept Payments' screen, and confirming your mailing address.
Shopify Mobile is free for all existing Shopify merchants and can be downloaded in the Apple App Store.
Sell From Your Physical Store
As well as mobile selling, Shopify enables you to sell easily and professionally from your physical retail store using Shopify POS.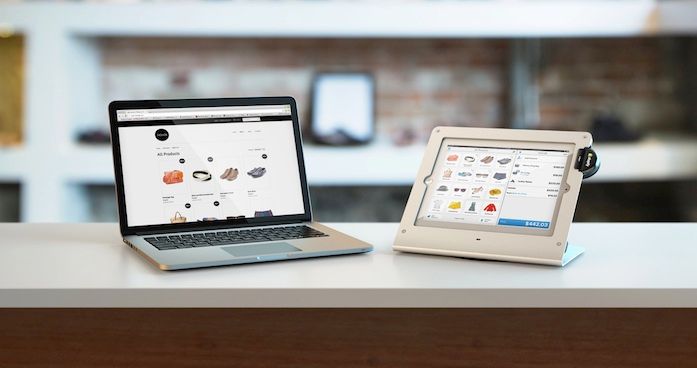 Shopify POS is a fully integrated point of sale system that bridges the gap between your offline retail location  and your online store. Canadian merchants can now use the Shopify card reader to accept credit card payments with Shopify POS, which works seamlessly with the Apple iPad.
Furthermore, Shopify has also opened their Canadian hardware store which means you can order Shopify POS hardware kits and other optional accessories like receipt printers and bar code scanners.
If you'd prefer to get a closer look before purchasing, you can head down to Shopify's Toronto pop-up store from April 1st to April 4th to get a free mobile card reader or buy Shopify POS hardware kits.
To find out more about the Canadian Shopify Card Reader release, check out the official blog announcement.
Also, don't forget to check out Shopify via our CMS Directory.