Shipping to US-based customers is now faster and cheaper with Shopify, thanks to the platform's newly launched USPS postage label printing feature.
Shopify is one of the most popular eCommerce platforms in the world, serving merchants across the globe.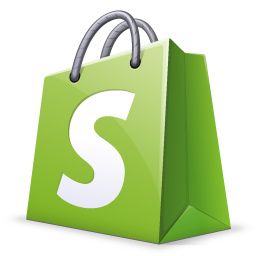 This new feature, dubbed "Shopify Shipping", enables merchants to buy and print discounted USPS postage labels originating from their Shopify dashboard. Only a regular printer is needed to get the job done, while the fee for each label simply gets added to Shopify's monthly bill.
Discounts & Queue Skipping
The discounts applied to each USPS postage label depend on the Shopify package being used. The Basic Plan entitles you to a 30% discount, and the Pro and Unlimited plans give you a 35% and 40% discount respectively.

After printing, you can simply stick the label on a parcel and head off to any USPS location. Because you've prepaid the shipping costs, you'll be able to skip the queue totally. You can even have USPS collect packages directly from your home or office.
It's also worth noting that Shopify users worldwide can buy and use these shipping labels, but only for items to be delivered within the United States.
Free Webinar
Shopify is holding a webinar to help their users make the most of Shopify Shipping.
"We'll walk you through how you can save time and money by printing USPS labels in Shopify. We'll also provide you with some additional education and free resources to help you successfully ship your products to your customers. It's happening on September 30, 2015, at 3pm Eastern /12pm Pacific."
To find out more about Shopify Shipping, check out Shopify's blog announcement.
Also, be sure to explore more of Shopify via our CMS Directory.