As they approach 1 million live pages around the web, Silk announced a brand new Explore page, which greatly improves the way you can visualize and filter the information on any Silk website. 
With Silk, users can publish facts, data and opinions in a variety of ways. The platform excels with the visualization of information by providing options for the use of crisply designed graphs and charts. 
Now, with a revamped Explore page, Silk site visitors can search and view information easier than ever before. 
Explore More
According to Silk.co, their core goal with to their new Explore page was to make every Silk a joy to search and explore.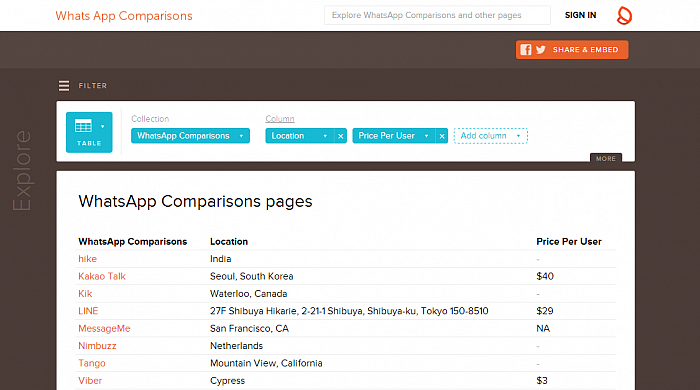 The upgrade allows you to hit the "explore" button found on all Silks across the Internet, which then presents you with options to filter and search through content in order to experience the data you want faster, and in different ways.
Below are some live Silks with great examples of how the new Explore page makes exploration easier for the average visitor.
To find out more about Silk's brand new Explore page, check out their official announcement on their blog – which also features a neat video introduction of the new interface.
Alternatively, check out Silk.co for all the details related to their platform.