Ready In No Time At All
You've got enough on your plate without delving into the fickle details of intranet design. The beauty of using an intranet template is its pre-designed nature, which inherently brings speed and convenience of deployment. These templates have an extensive range of business modules and tools, all of which have been designed and tested for usability and functionality already. Pick and choose which features your organization will benefit from and include these while chopping off any unneeded ones. As an example, if your business does not need a shared documents function, then it's as simple as selecting not to have this function included. It's a fallacy that the use of a template means mandated features and a rigorous structure. In fact, you can even go as far as customizing color and font to reflect your organization's unique identity! An intranet template makes deploying intranet incredibly convenient, and enjoyable.
As well as this, managing a simple intranet on an ongoing basis is a straightforward process with an intranet template. Even the non-technical person will find it a breeze to navigate, adding and deleting users, creating content and updating pages. Familiar file faces and intuitive administration tools mean you'll be able to hit the ground running, and your people will love you for it!
No More Signing A Blank Check
Everyone wants to get the right bang for their buck. The trouble is, often when organizations try to build their own intranet from scratch or attempt some similar do-it-yourself solution, this can be the same as signing a blank check. Unless you have an intranet professional in your business, then as confident as your team may be heading into the project, there's a good chance they'll run into unforeseen issues. More often than not, companies find themselves sinking more and more resource into the design of their own intranet, when the use of an intranet template deployed by a professional could have had the job done for a fraction of the time and price.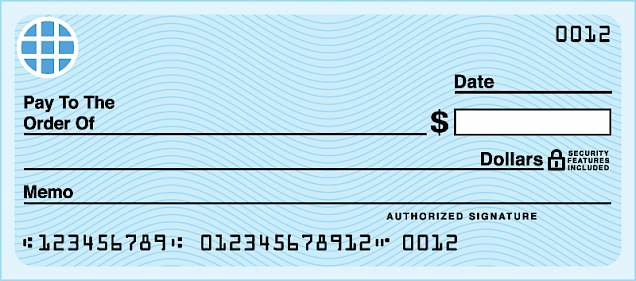 The only way to truly guarantee a strong return on your investment, with upfront, controlled costs, is to partner with an intranet provider. A good provider will sit down and map out the process with you on day one, so you can clearly understand at your end what to expect from your investment. For example, at MyHub they offer a fixed monthly fee which covers unlimited data and number of users, as well as ongoing support. No more escalating costs when you find out an additional feature needs to be updated! The end result is a very affordable, cost-effective solution.
Why Not Get The Best?
Partnering with an intranet provider keeps your business ahead. Chances are, your intranet provider will have worked with organizations similar to yours, and know which features and tools add the most value for your specific needs. Instead of spending the time yourself, making decision after decision on various features, your intranet provider will ensure you get the right solution to keep your business moving forward. An intranet template means taking advantage of best practice in the industry — it's your provider's job to keep you abreast of the latest developments in intranet design so that you can focus your energies elsewhere. The specialist knowledge that comes from using an external professional is immensely valuable. At the end of the day, running your business is what you do best—why not leave the technical stuff to those who do it every day? This way, you can be out there focusing on your operations, while we focus on keeping you winning behind the scenes.
Great, simple intranet has a strong structure and intuitive navigation. Intranet templates make achieving this incredibly easy, and ensure you get the best framework for your platform. Built-in signposts, widgets, iframes and menus guarantee that your employees will be able to quickly find their way around your intranet and enjoy it too. Again, experienced intranet providers know all the best techniques to creating a well-structured intranet, and already have the templates for this. Templates are pre-tested for ease of use and are optimized with the perspective of the end user in mind. It's this kind of focus that means an intranet template ensures your organization gets the best solution possible. Unless you have the expertise in-house, and a lot of time to burn to develop the appropriate site map, main menu and navigation, then perhaps an intranet template will be a great choice.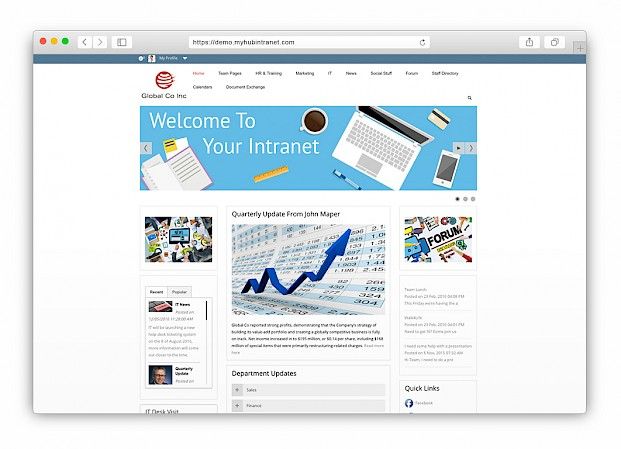 Another reason intranet templates may be the simple, high quality solution you're after is their advanced search capability. It's all well and good having a zany, aesthetically pleasing intranet… But if your people can't find what they want in a few clicks, disengagement is just around the corner. Pre-designed, simple intranet templates make this challenge simple. They've already tested and created the appropriate functionality with businesses like yours, and have a great search capability extending to key words, themes, tags, names, titles — the list goes on! No fumbling around, just the data you want in an instant.
Peace Of Mind
Imagine your competitor scrolling through documents, conversations and posts from your company's intranet? Not a pleasant thought and one that a cloud-based intranet provider ensures will never happen. All security matters are taken care of, from updates to back-ups, secure document filing, SSL encryption and file permissions. Internally and externally, your security concerns are handled by professionals using the latest industry best practice. No need to train someone internally to keep abreast of this, or spend the time designing a robust system up front. Simple, convenient, and most of all, safe.
Roll Out A Simple Intranet… Now!
There's no need to reinvent the steering wheel. Sure, there are some circumstances where you may have the time, energy and expertise necessary to roll out a fantastic intranet, in which case, great! Chances are, like most other business owners and executives, time is of the essence, and intranet isn't something you can afford to sink vast amounts of resource into. Using an intranet template is a very easy and cost-effective way to implement a premium, professionally designed and delivered, simple intranet.
If you're struggling with the design for your intranet and you'd like some expert advice, get in touch with the friendly team at MyHub Intranet today. Take advantage of our free trial offer and see for yourself how easy it is to deploy a simple intranet design template.