Social Media Contests offer a great way for companies to increase online engagement and generate new leads, which is why they've become an integral part of social media marketing campaigns across the world.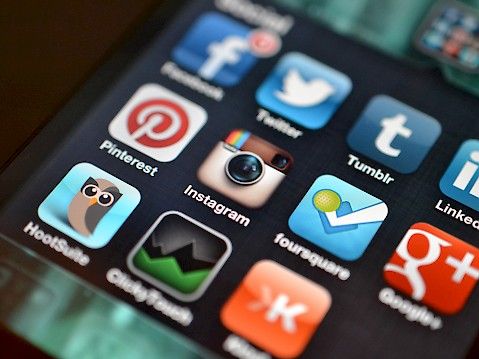 If you want your contest to stand out from the crowd, a well-designed template and easy entry process can make all the difference. You also need to consider how you're going to set it up. To avoid any confusion, it's usually best to host your contest on one social network – such as Twitter – and then utilize your other networks for contest promotion.
Once you've determined which channel you're focusing your efforts on, it's time to look at the various social media contest apps available to see which is best suited to your needs. In the this post, I'll cover 10 contest apps that are definitely worth checking out.
1. WooBox
Woobox is a social media contest app that's compatible with Facebook, Website, and Mobile. In terms of features, there are a variety of campaigns types available such as Sweepstakes, Photo Contests, Instant Win, Pin to Win, and Video Contests.
These guys are leading the social media contest crowd at the moment, with over 2 million users worldwide.
Pricing plans are extremely comprehensive and pricing is dependent on a number of factors including chosen apps, features, audience size, and no, of pages. New users can avail of a 30-day free trial to get started and you should have a good idea of what your requirements are after this.
2. Offerpop
Offerpop is an easy-to-use promotional app that offers a pretty extensive range of social media contest types, including Photo Contests, Video Contests, Quiz, Tug of War, Deals, Caption Contests, Engagement, and Conversion.
The app is compatible with Facebook, Mobile, and Website, and all apps are fully optimized for mobile.
Depending on your business needs, pricing runs on a pay per campaign or subscription basis (starting at $15 per month). Click here for more about Offerpop has to offer.
3. Rafflecopter
Rafflecopter is a popular app that's become a hit with bloggers and online influencers due to its easy embed feature. If embedding isn't an option for you, Rafflecopter will set up a page on its site for your contest.
Even the least tech-savvy users can set up a social media contest on Rafflecopter in minutes – no coding skills required.
Users can choose from 2 campaign types – Sweepstakes and Mobile – and pricing plans start at free. Users can also opt for the Basic ($13 p/m), Premium ($84 p/m), or Enterprise (custom) package.
The Free option actually includes a decent variety of features such as unlimited giveaways, embed options, support, and the 1-Click Facebook App. But if you'd like to avail of high-end features, such as email list integration, you'll have to upgrade to the Premium plan.
Learn more about Rafflecopter.
4. SnapApp
SnapApp is a comprehensive social media promotion tool that's compatible with Facebook, Twitter, Google+, Pinterest, Website, Email, and Mobile. The various campaign types available include Sweepstakes, Contests & Competitions, Offer, Polls & Surveys, and Trivia.
SnapApp single app pricing starts at $249 a month and custom pricing options are available also.
5. Wishpond
Wishpond is a marketing automation platform that offers various contest types such as sweepstakes, coupons, hashtag contests, video contests, and more. Wishpond makes social media contest creation a simple endeavor, and users will have their competition setup within minutes.
This app is compatible with Website, Mobile, Facebook, and Twitter, and prices start at $44 p/m for the Basic plan. New users can also avail of a 14-day free trial to test it out (credit card required).
6. AgoraPulse
AgoraPulse provides a complete CRM, Facebook apps, and analytics suite. It may not be the obvious choice for users who are only seeking a contest app, but this is a contest builder that's built for efficiency and it's definitely worth consideration.
The analytics functionality with this app is impressive and pricing is extremely competitive. For $39 a month, businesses can onboard 2 Facebook pages and up to 50k fans.
7. ShortStack
ShortStack offers a great range of contest templates that are well designed and easily customized. The drag-and-drop functionality makes this app incredibly intuitive and the analytics function is pretty detailed.
A CSS option is also available for the coders out there, so this app will appeal to technophobes and technophiles alike.
The Free plan includes up to unlimited campaigns, up to 25k Facebook fans and up to 5,000 campaign visits per 30 days. If your requirements exceed this, you can opt for one of the paid plans which kick off at $29 per month.
8. Constant Contact Social Campaigns
Contant Contact started out as an email marketing tool, but their social media contest app can now be used as a standalone tool completely separate to their other offerings.
If you're already a Constant Contact user, this would be a great add-on service to avail of. Contest types include offer Coupon, Sweepstakes, and Downloadable Content.
You can try this app out for free for a period of 60 days, and pricing plans start at $20 after that.
Learn more about Constant Contact.
9.Binkd
Binkd allows users to set up a free Twitter Contest to easily capture email addresses. There are a number of other content types available such as Sweepstakes, Challenge Contest, Word Contest, Video Contests, and Photo Contests. This is a beginner friendly app that's easy to use and intuitively designed.
Premium plans start at $29 per month for unlimited campaigns and up to 5000 entries/leads.
10. Tradable Bits
Tradable Bits describes itself as an 'all inclusive digital marketing toolbox' and the social media contest app is just one of its available tools. Tradable Bits offers an extensive range of campaigns, such as Photo Contests, Tug of War, Quiz, Instant Win, Promotion, Slideshow, Downloads, Reviews, and Fan Wishlist,
Pricing is free for basic apps and paid plans start off at $15 per month for 1 page. An Agency plan is available for $250 and this includes online training and support.
Learn more about Tradable Bits.
What's Your App Of Choice?
Have you used any of the above apps to run contests on social media? Or perhaps you have a favorite that I haven't mentioned here?
We'd love to hear from you in the comments section below.